Aluminium has spent the last month in a rotating, horizontal channel
There will be a boost to global demand this year
China now has become a producer that has too much inventory
Prices are going to rise early in the week, however, excess supply will stall the recovery
If one looks at the 12-Month chart, shown below in Figure 1, one can see the spot price has recently edged passed the 50-day moving average. One could argue that the spot price looked somewhat toppy in November around the USD2040/Tonne mark, however, the time technicals look encouraging for a month out from here….but will it last?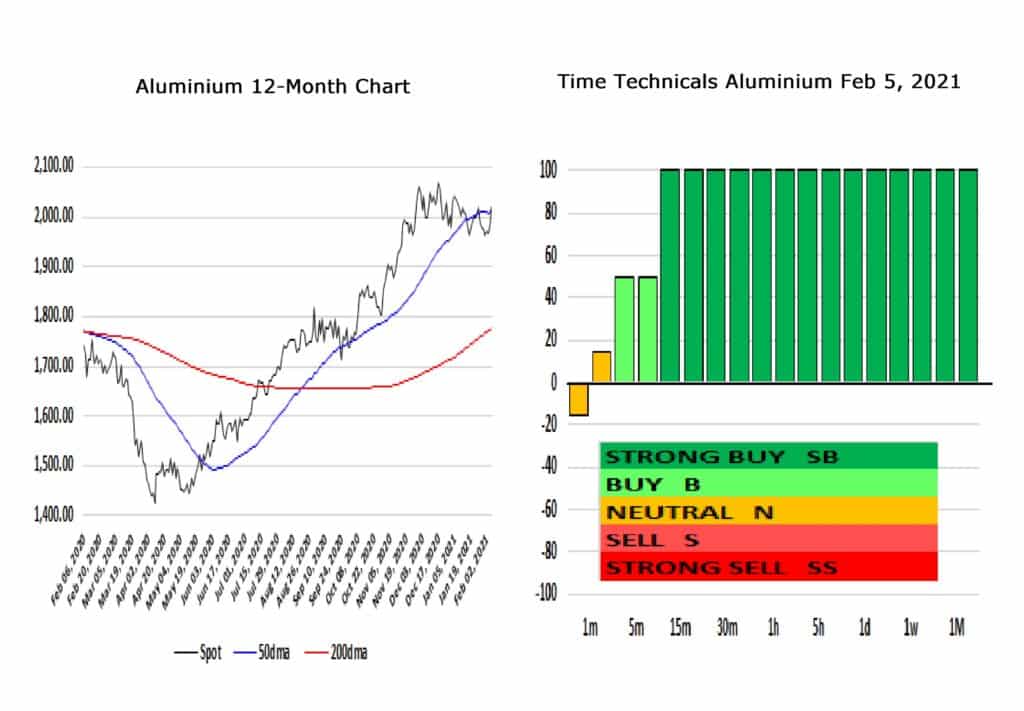 Figure 1: Aluminium 12-Month Chart (USD/Tonne) and Time Technicals Source: www.investing.com, Spotlight Ideas
What is behind this short-term encouraging outlook?
Ball Corp is headquartered in Westminster, Colorado and is best known for its production of products used for canning. It expects investment in beverage packaging to continue to grow as demand for sustainable aluminium cans for traditional and non-traditional beverages continues to accelerate.
After understandable delays to several projects last year for health and safety reasons due to the COVID-19 pandemic, additional beverage can line investments in the U.K., Czech Republic and Russia are looking to be on track to support regional contracted demand in 2021 and beyond.
The company has also said that in North America and Central America demand continues to outstrip supply.
Getting back to growth
The aluminium market fell under pressure in Q2 2020 as the COVID-19 pandemic fettered the global economy and hampered base metal demand so sending aluminium prices crumbling to an over four-year low in early April. The metal staged a good recovery in H2 2020 as it rose 41% with London Metal Exchange prices comfortably exceeding pre-pandemic levels. It broke above USD2,000/tonne reaching the highest levels since November 2018. This was driven by weakness in the Dollar and a recovery in China, which became a net importer of primary aluminium and alloys.
Aluminium demand is expected to return to growth of 7% this year for the global market excluding China, while any further weakness in the USD would prove supportive. However, one must take note of the strong supply growth from China that could yet prove to be a cause for concern.
China supply syndrome
Chinese aluminium output is forecast to rise 4.5% to 38.7 million tonnes in 2021, with overall global output to rise by 3.8% to be 67.7 million tonnes by 2021, (Wood Mackenzie).
Given the ongoing growth in China's aluminium smelting capacity Chinese primary aluminium production will likely rise by 3.8% YoY to total 40m tonnes in 2021 whilst ex-China production growth is expected to rise by 3% this year.
So, whilst the price of aluminium may enjoy a short-term bounce to the 2030 or 2040 mark the rally will eventually be swamped by new supply pressure. Excess supply measured 2.1 million tonnes in 2020 and 1.8 million tonnes this year. Supply from China will be…shall we say competitively priced, (let not say dumped).
I would be ready to be a quick buyer as the new week begins but get ready to realise profits as the level of USD2040/Tonne approaches. Stop loss is set at 1993.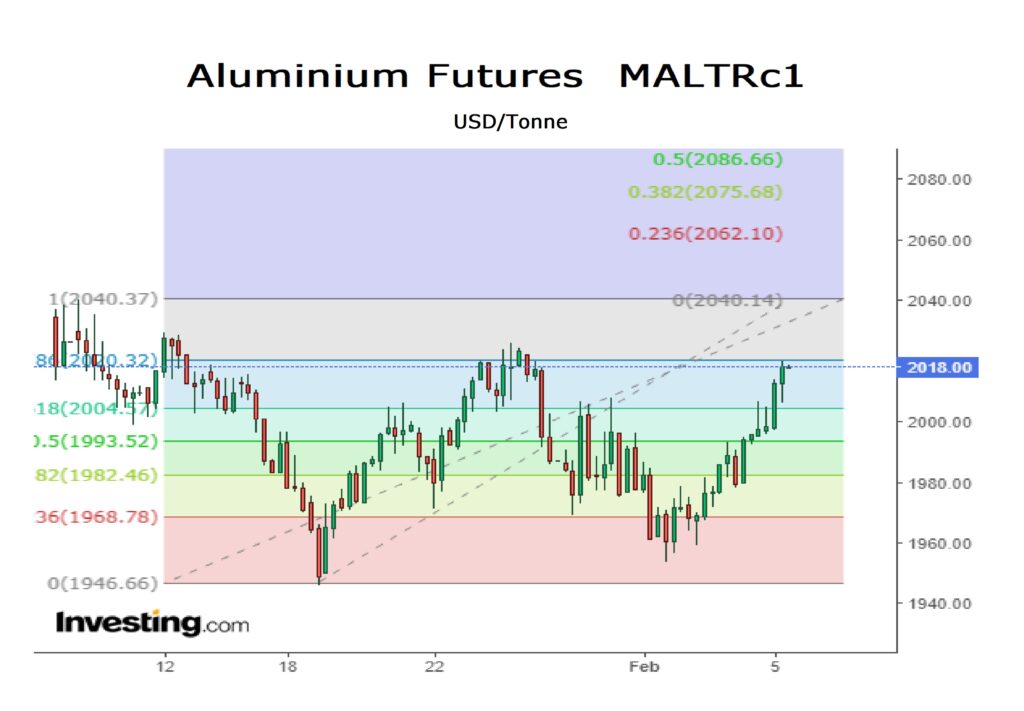 Figure 2: Aluminium 1-Month Chart (USD/Tonne) with Fibonacci levels Source: www.investing.com, Spotlight Ideas