WTI is not at the bottom of its decline
Any recovery in prices needs the Russians and Saudi's to drive further output restrictions
OPEC meets on December 6th, but all members are hurting
Bearish sentiment prevails and will take prices lower
The market for crude oil has not yet found a bottom and has exceeded the targets I set at the start of November i.e. $59.26 and $56.92. (A few profits were booked, but not all shorts were covered).
The market for the January 2019 contract (CLF9) closed 1.46% or $0.75 lower at $50.70, and despite a small buy signal to greet Monday's opening the outlook through December look bleak.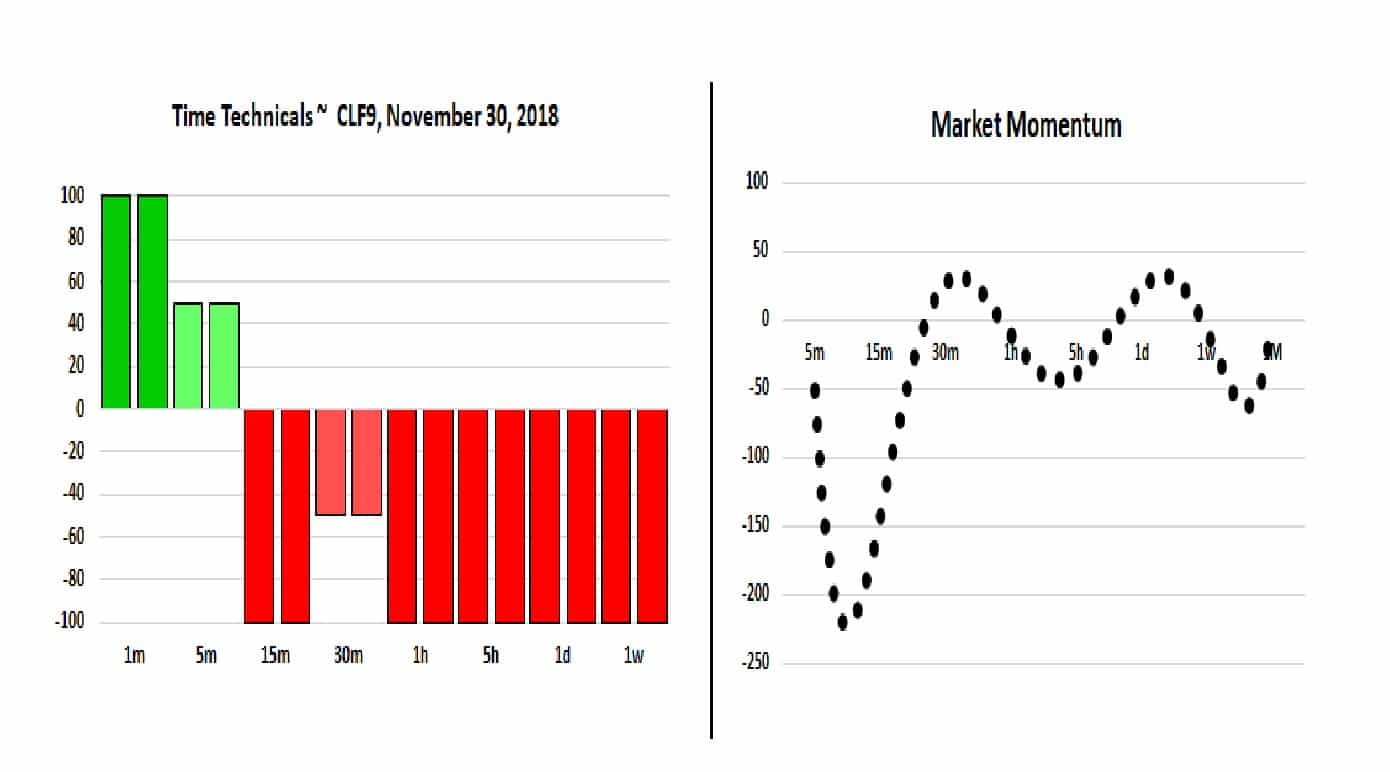 Source: www.tradingeconomics.com , Spotlight Ideas
The left-hand panel in chart above shows that from mid-session on Monday the sentiment simply turns toward strong selling and the momentum indicator on the right shows no signs of breaking into positive territory.
This past week saw several investment banks reduce their 2019 outlook for the level of crude oil and even with an OPEC production cut in Vienna on December 6th it looks as though the call for WTI to be trading at $74/Barrel next year will be revised lower again.
A production cut is far from certain although oil bulls are looking desperate by pinning their fading hopes and stubborn long positions on a cut given there are no other significant positive drivers working for oil right now.
Dig deeper and one finds that the recent restrictions imposed by OPEC look rather meaningless as the latest production numbers from Saudi Arabia, were bearish for price as the Kingdom's oil production since the beginning of November jumped to new highs at 10.8-10.9 million bpd.
If OPEC is to balance the market and provide support to prices, it would have to reduce its combined production by as much as 1.2 million bpd. That is right in the middle of the reduction of between 1 million bpd and 1.4 million bpd which OPEC has signalled it will discuss.
Russia has yet to show its hand but given how "friendly" President and Crown Prince Mohammed Bin Salman looked to be at the G20 in Buenos Aires (hi-fives and all!) the Russians and Saudi's may find oil is an area of common agreement even though Reuters reported that two senior Russian government officials said the country would rather not join an OPEC-led cut this time.
My concern for oil prices is that the outlook for 2019 is far from optimistic. Even the Fed has started to sound less determined to continue driving up interest rates.
Federal Reserve Chairman Jerome Powell said interest rates are "…just below…" a range of estimates of the so-called neutral level, so softening his earlier comments in a manner that seems to suggest the Fed is open to pausing their series of hikes planned for next year.
It is worth noting that Treasuries and equities rallied on the news, but oil is a standout asset that found no joy in the news. That is because of a backdrop of slowing growth and uncertainty over the U.S.'s ongoing trade dispute with China.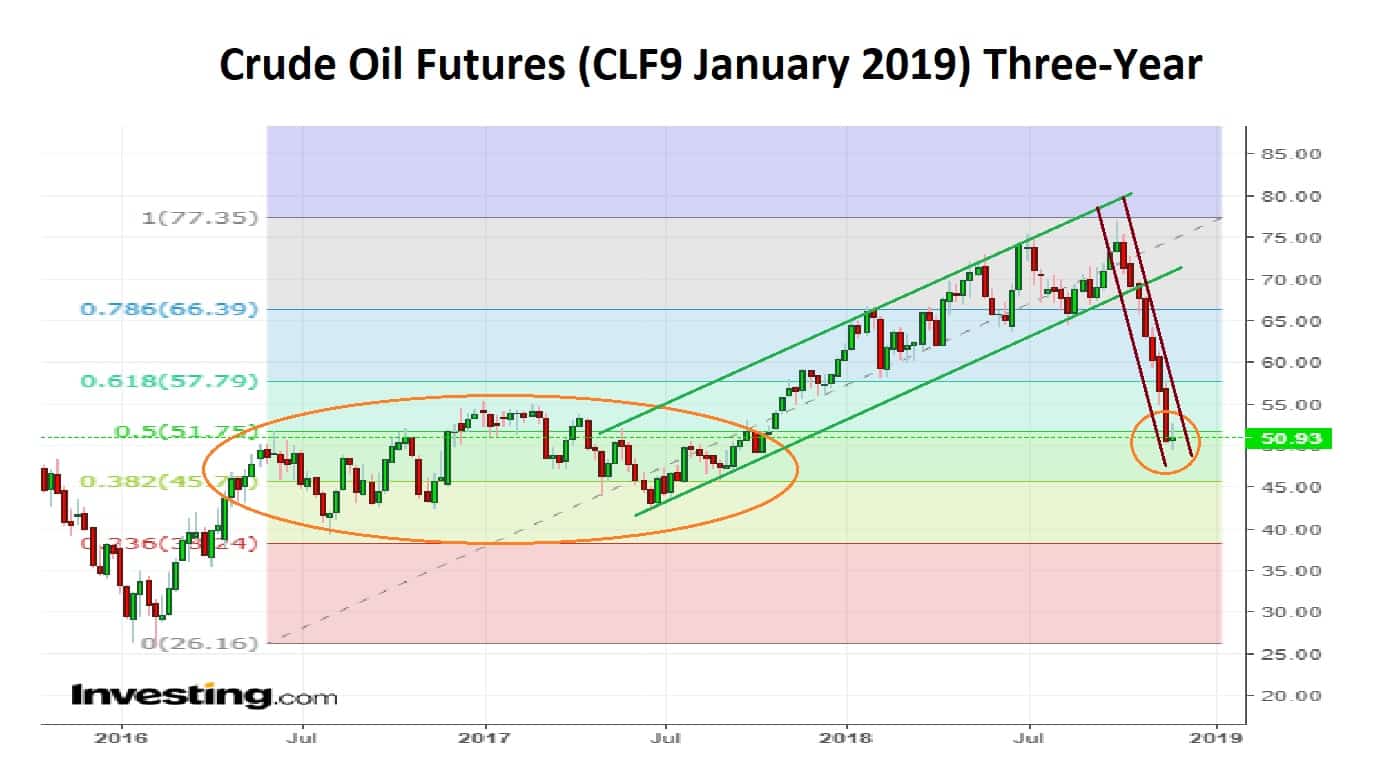 Source: www.tradingeconomics.com, Spotlight Ideas
The oil price has clearly broken down and a fall under $50.66 at the start of the week opens risk to $45.70 and then $42.42. I know there may be short-term trades to exploit, but I am looking at a longer picture and would not cover my short until a break over $58.00