Hello traders. Today, let's take a glance at silver and AUDUSD.
We can see that silver unfolded five minor waves within red wave i) at the 17.68 level, which can now suggest price to slow down and a new corrective retracement to follow. We are expecting red wave ii) to follow, with three of its legs, with possible support at the 17.34-17.10 region, where various Fibonacci ratios can offer a turn around. Also, the second indication that a corrective phase can be underway is the Relative strength index that shows divergence.
Silver, 30min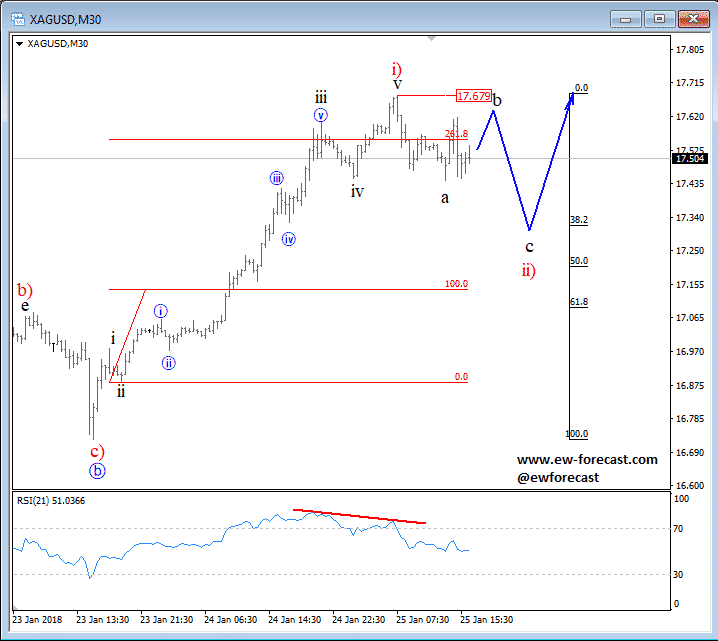 AUDUSD has reacted nicely since yesterday, when we were expecting a correction to show up as blue wave iv. As you can see a nice three-wave pullback followed, that formed a base at the 0.8042 level. Later a new sharp bounce unfolded, which we labeled as final piece of black wave iii. That said, as things stand right now, we see a corrective wave iv in progress, that can already be completed at the 0.8067 level and more upside can follow. Or if price unfolds a deeper correction, then former swing low of a lower degree wave four can also be reached and from there we can see a bullish turning point.
AUDUSD, 15min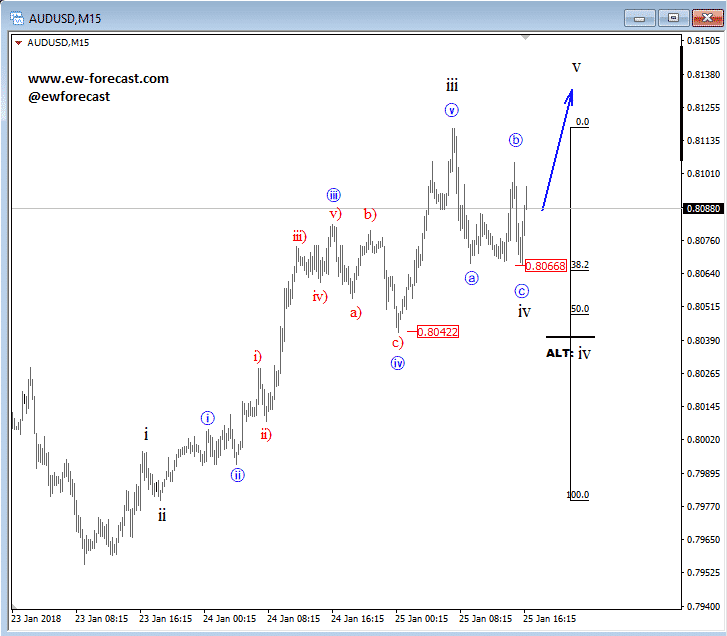 Read more technical analyses here.
If you like our analysis Please Vote For Us & help us win the award for "BEST BUY-SIDE ANALYSIS CONTRIBUTOR" Question 3 and Answer Gregor Horvat – EW Forecast à
https://docs.google.com/forms/d/e/1FAIpQLSco6S4eIPhyk-Zhd7QE0PoD4TTvqGHOH49aqlNtr1lFbq634g/viewform