Macroeconomic/ geopolitical developments
A strong start to last week for risk assets as Warren Buffet announced the purchase of Japanese trading companies, starting Asian stock higher for the week and the US stock market took the Apple and Tesla stock splits in its stride.
Strong Manufacturing PMI data on Tuesday kept risky assets higher and the US Dollar on the back foot, though the US currency did start a recovery effort from Tuesday, notably against the Euro.
EURUSD fell from Tuesday, as European Central Bank members including chief economist Philip Lane "jawboned" the Euro lower, after EURUSD hit 1.2000.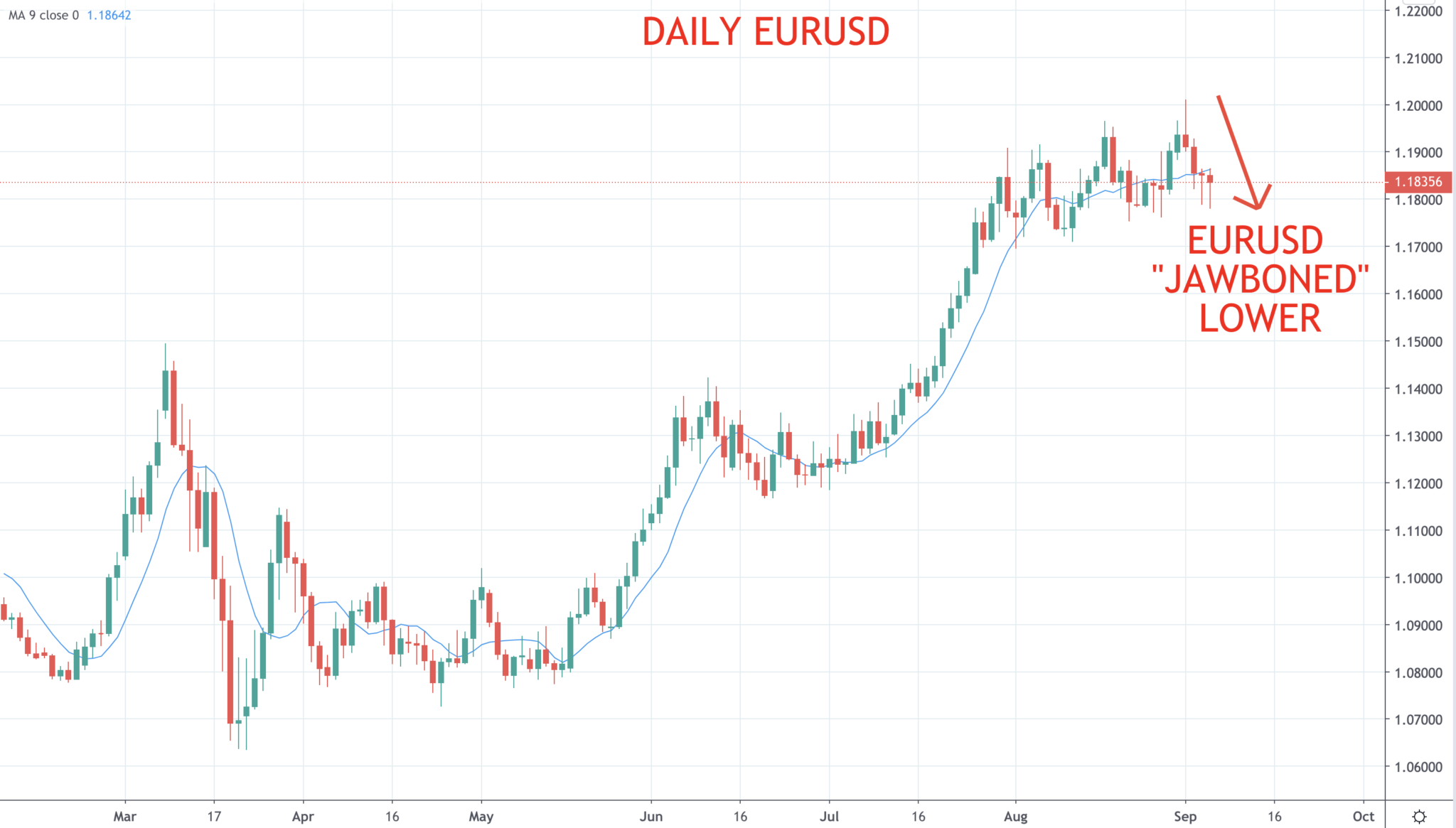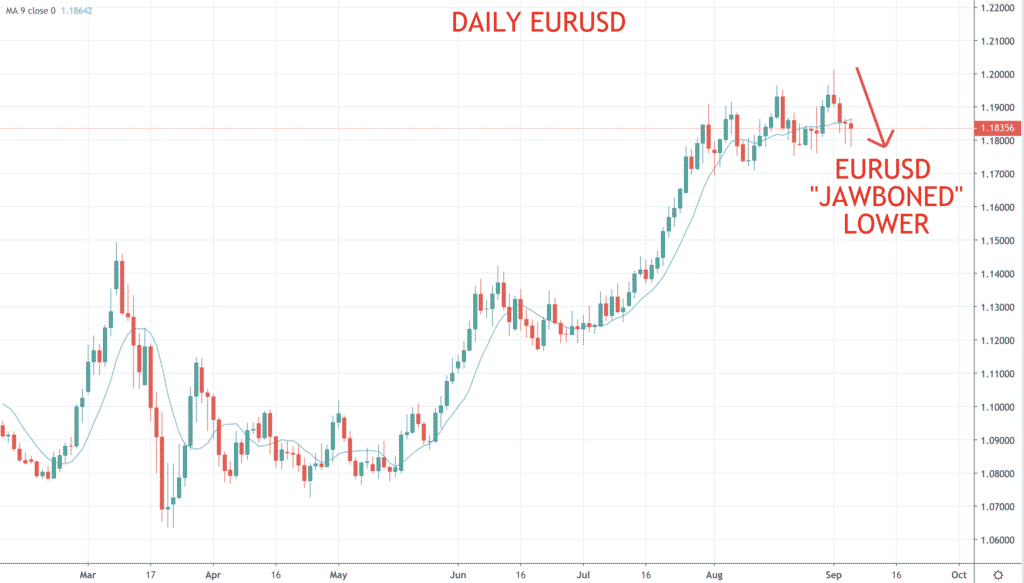 The EURUSD setback was translated by Forex markets as US Dollar strength and likely encouraged most currencies to drop versus the greenback.
The firm tone for global stocks continued through midweek with US fiscal stimulus hopes and a new French stimulus package on Wednesday, alongside solid Chinese Services PMI to start Thursday.
However, European and US Services PMI disappointed slightly on Thursday, but from nowhere stock markets endured a tech driven rout, with the Nasdaq leading global stock averages lower, down 5% Thursday.
The week ended in erratic fashion, with equities dipping further, despite a broadly better than expected US Employment report, then posting strong end of week rebound activity.
Geopolitics had muted impact over the week, but with the UK/ EU trade talks continuing to be plagued by disappointment.
Again, this has not had a negative impact on the Pound, with GBPUSD dipping mainly because of a US Dollar rebound and the Pound broadly firmer versus Euro into early September.
Global financial market developments
Global stock markets surged to new multi-month, multi-year and even record levels in many instances for the first half of the week, extending the extremely robust August theme into September.
However, the tech driven selloffs on Thursday have questioned the near term up trends, though Friday's intraday rebounds leave global equity markets poised into this week.
The US Dollar strengthened across the board after the ECB talked the Euro down from Tuesday, but the Friday losses for the US Dollar have indicated a potential for a renewal of US Dollar weakness into this week.
Key this week
Central Bank Watch: The Bank of Canada (BoC) interest rate decision and statement are on Wednesday and Thursday brings the ECB rate decision and statement.
Monday is the US Labor Day Holiday, with US markets closed.
Macroeconomic data: Data releases this week are dominated by CPI and GDP data from the major global economies, detailed below.
| | |
| --- | --- |
| Date | Key Macroeconomic Events |
| 07/09/20 | US Labor Day Holiday observed, markets closed; Chinese trade data; German Industrial Production |
| 08/09/20 | Japanese GDP; Eurozone GDP |
| 09/09/20 | Chinese CPI; BoC interest rate decision and statement |
| 10/09/20 | ECB interest rate decision and statement; US Jobless Claims |
| 11/09/20 | UK GDP, Industrial and Manufacturing Production; German CPI; US CPI |