Over the past two weeks and again earlier this week here we have been spotlighting the negative technical analysis picture for global stock markets, focusing on the major European and US equity averages.
This negative outlook has been driven by the escalation of Trade War tensions between the US and China, with new tariffs being imposed by both sides over the past week.
However, recovery efforts by global stock markets over the past 48 hours, after conciliatory tones from both the US and China. have eased short-term downside pressures for global equity indices.
In today's report we spotlight the rebound risks for the pan-European flagship average, the EURO STOXX 50 and the UK benchmark index, the FTSE 100.
EURO STOXX 50 risks flip back higher
An initial setback Wednesday as we had looked for, to try to reject the firm Tuesday rebound above various resistances, but then a firm intraday rebound from just above our 3297 support, off of 3299, to push above notable 3347 resistance to shift risks back higher for Thursday.
The Monday plunge through 3283 set an intermediate-term bear trend.
For Today:
We see an upside bias for 3359; break here aims for 3367 and maybe key 3380.
But below 3328 opens risk down to 3314, maybe 3299/97.
Intermediate-term Outlook – Downside Risks: We see a downside risk for 3201.
Lower targets would be 3136 and 3039.
What Changes This? Above 3380 shifts the outlook back to neutral; above 3433 is needed for a bull theme.
4 Hour Chart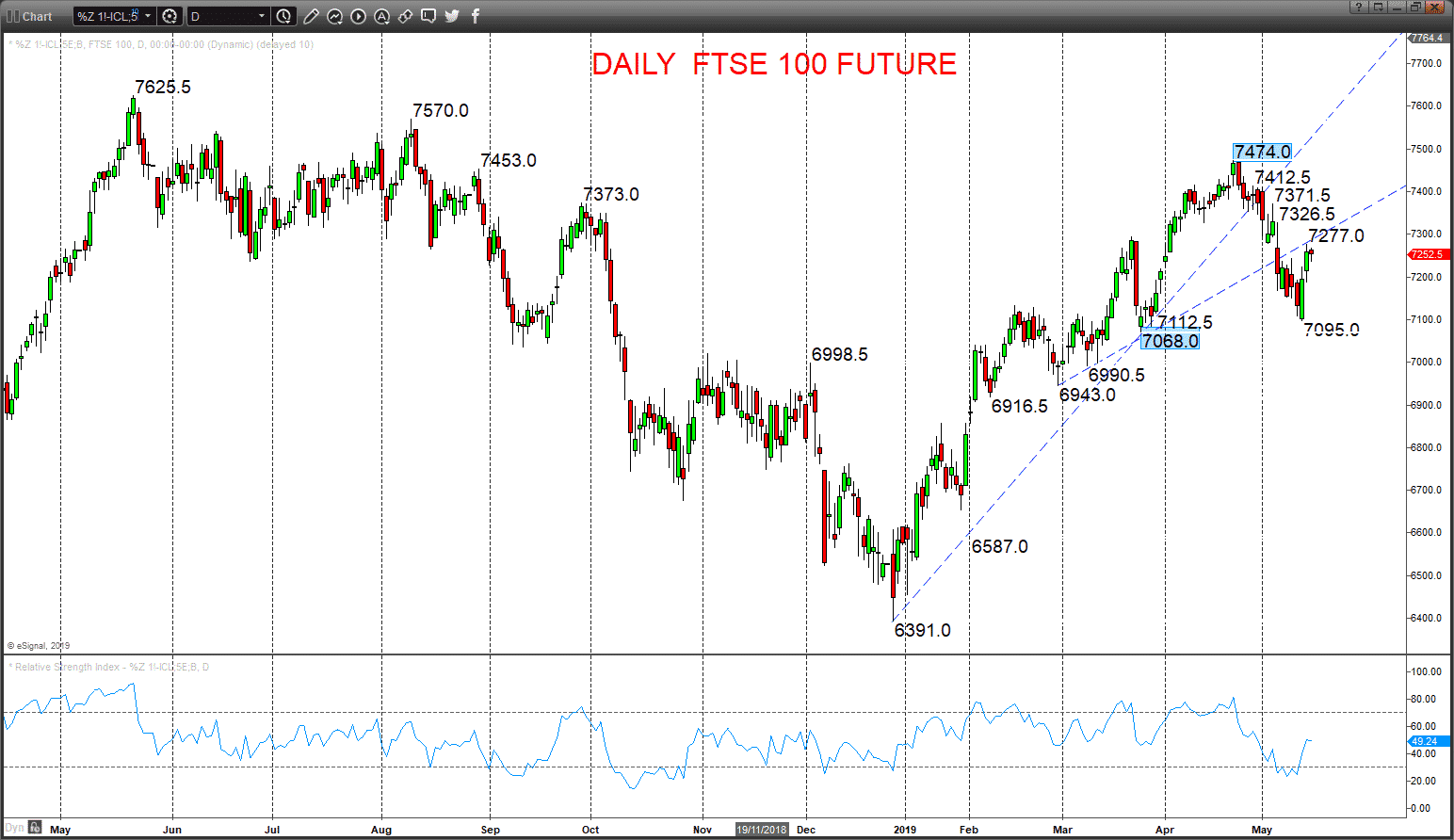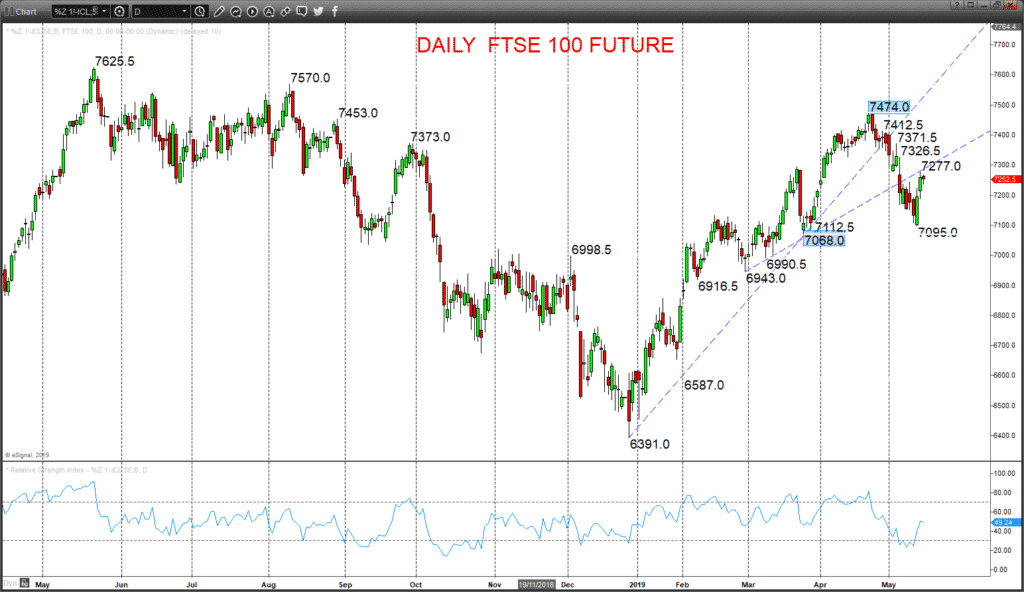 FTSE 100 upside threats
A strong recovery Wednesday through 7243.5 to build on Tuesday's rebound above numerous resistances, rejecting downside forces from Monday's significant selloff (through 7112.5 support), to switch the bias higher Thursday.
We see an intermediate-term neutral outlook, with a range seen as 7068 to 7474, BUT with risks skewed to the downside and maybe a bearish shift below 7068.
For Today:
We see an upside bias for 7277; break here aims for 7304, 7326.5 and maybe even towards 7349/51.
But below 7234 opens risk down to 7212/10, maybe 7185.
Intermediate-term Range Breakout Parameters: Range seen as 7068 to 7474.
Upside Risks: Above 7474 sets a bull trend to aim for 7570, 7625.5 and 7700.
Downside Risks: Below 7068 sees a bear trend to target 6943 and maybe 6587.
Daily Chart