Technically:
After remaining it its 500 pip range for most of the year, is it time for the pair to move up and break above 114.00?
Additional to the range, we have also seen a downwards channel from late 2016 to September 2017. The price broke above this channel in September and has pulled back to the top of the channel (bull entry). Also we see the price rise above the 200MA, which is supported by the 13EMA. RSI is currently 53 and just above the 0 line on the MACD.
We should see a move back up to the tried and tested 114. Previously we have seen a large amount of short orders at this level, so profit targets just below 114 would be wise, with a wait for a break of 114 to re-enter long.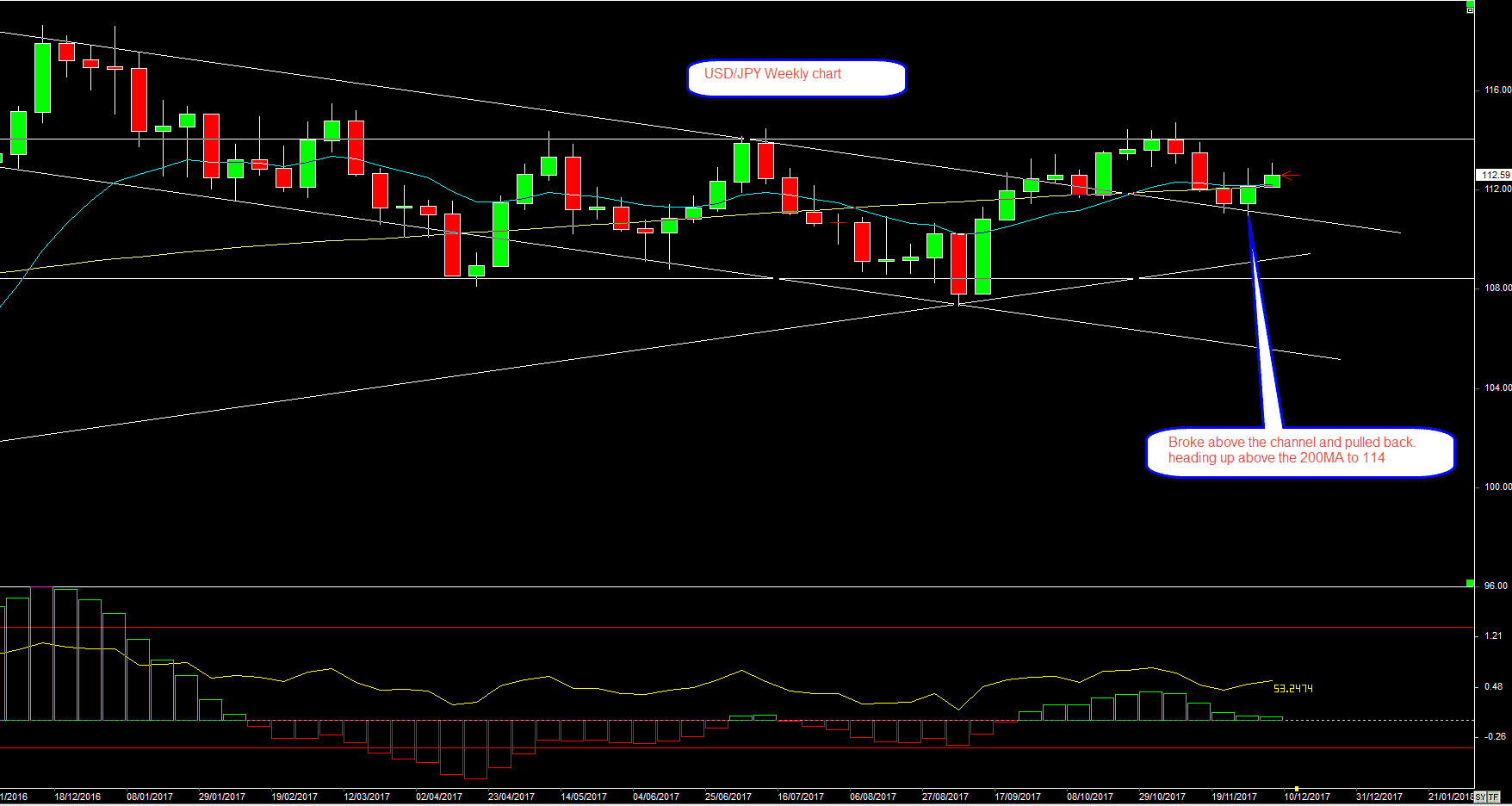 Fundamentals:
With a good last quarter GDP figure of 3% on the US and talk of an interest rate rise in the new year, there are some positives for the USD. Republicans also passed the bill to overhaul the federal tax code with should give the greenback a boost leading into the holidays and the start of the new year. On the downside the October Employment figures were lower than expected and other labour market figures were poor. So a mixed bag really, but mainly positive.
Japan has seen a doubling of its money supply, devaluing the Yen. Longer-term bond yields eased with the 30-year benchmark down to 2.75% from previous 2.77%. The next data up is the Q3 GDP, scheduled for early Friday.
With an increasing "risk on" theme in the markets and easing tensions in North Korea, we could see a push lower for the yen.
Read more technical analyses here.