Hello traders, today we are going to look at USDCAD.
USDCAD made a sharp and strong recovery in September of 2018, which can be a sign of a bigger bullish cycle. If that is the case, then turn up from 1.2245 level can be wave 1), first wave of a bigger impulsive wave three.
We know that wave three is the strongest and steepest wave, which means maybe price will even see 1.3750 region this year. However, we also know that nothing moves in straight lines, so watch out for temporary pauses, that can pop up during the potential uptrend. Also, a break above the 1.3122 level would be another confirmation for more upside.
USDCAD, Daily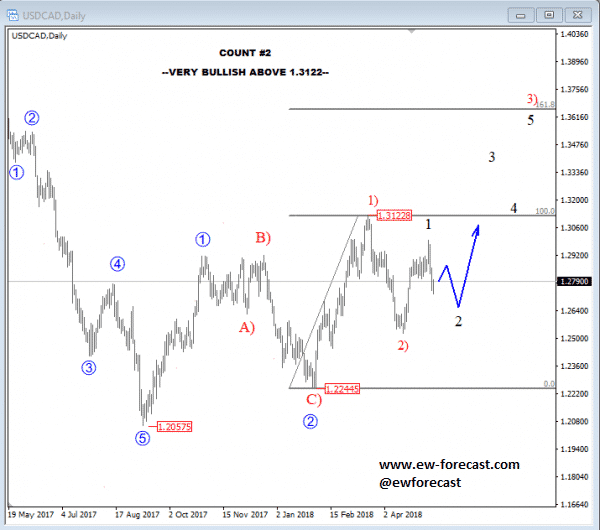 Now, looking at the 4h time frame; we see a complete five-wave recovery since April lows, and its three-wave corrective pullback. This pullback can be labelled as higher degree wave 2 and can look for support and a bullish reversal around the 1.2732 level. There Fibonacci ratio of 50.0/61.8 and the former swing low can act as turning point zones.
USDCAD, 4h
All being said, a sharp turn in impulsive fashion from our possible support would signal a bullish continuation and a completed correction.