USDCAD managed to push higher to another new cycle high this week after the US election result. This move is all the more impressive given that there was a rebound in the oil price (see the Brent Crude Future chart below). Usually, the correlation would be for a higher oil price to benefit the Canadian Dollar, which would see USDCAD push lower. The resilient tone displayed by USDCAD (despite the oil price rebound) highlights an underlying bullish theme for USDCAD into November.
Read more USDCAD forecasts
Brent Crude Future (ICE)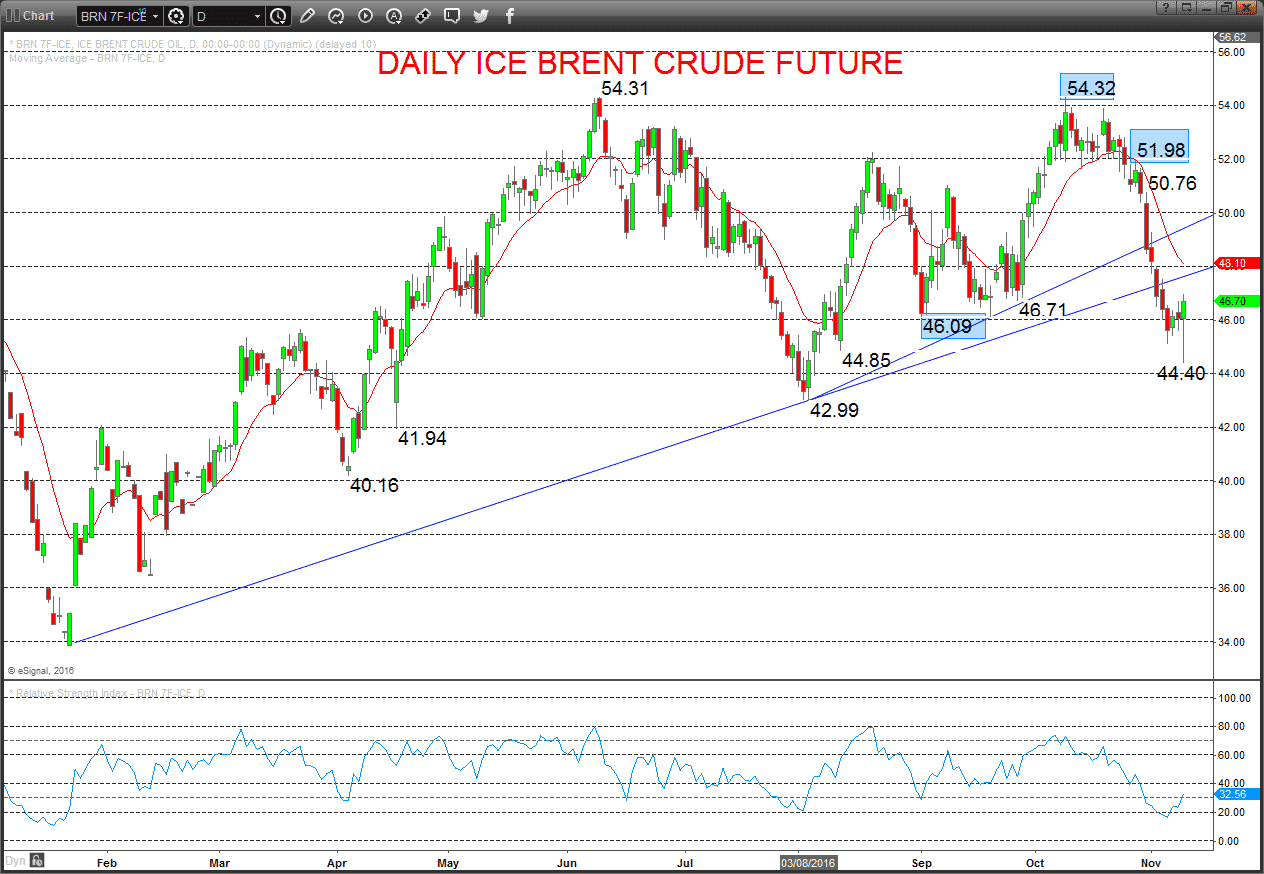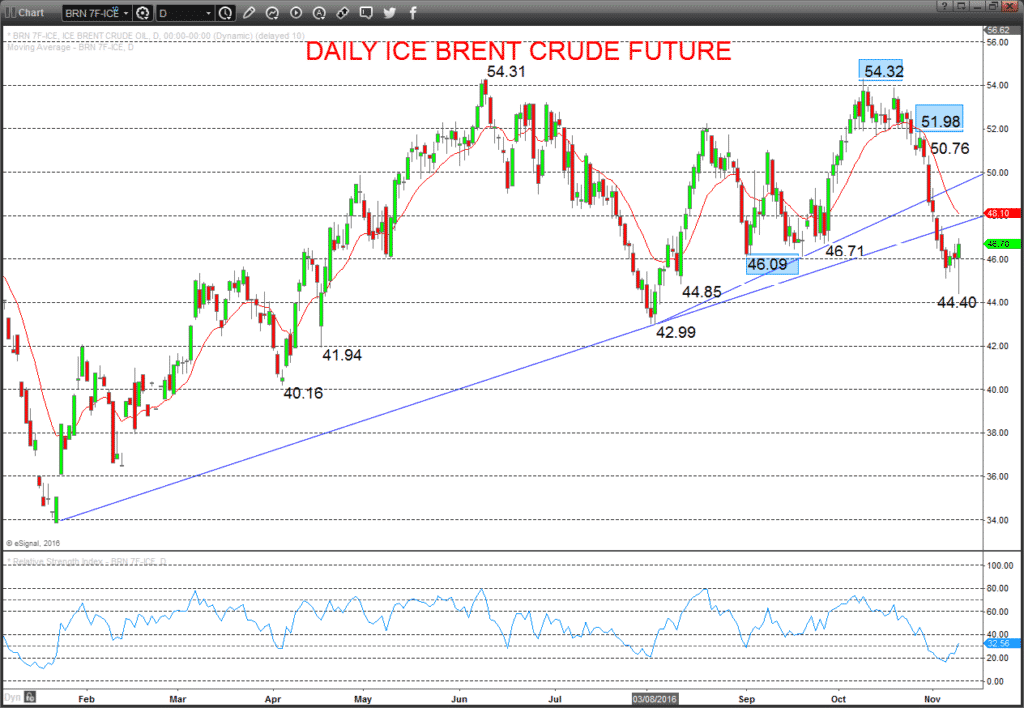 USDCAD
A strong advance Wednesday, after the initial dip lower has established new support at 1.3262 support, to push to another new cycle high, and leave the bias to the upside into Thursday.
Furthermore, this activity reinforces the intermediate-term bullish team and leave the threat of further gains into November.
For Thursday/Friday:
We see an upside bias for 1.3525 and 1.3545; break above here targets 1.3575/87, maybe 1.3600
But below 1.3342 aims maybe down to the 1.3262 recently set correction low.
Short/ Intermediate-term Outlook -:
We see a positive tone with the bullish threat to 1.3576/87.
Above here targets 1.3838/59 and 1.4000/17.
What Changes This? Below 1.2996 signals a neutral tone, only shifting negative below 1.2651.
Daily USDCAD Chart