Video Analysis
An aggressive rally through the US and Canadian Employment reports on Friday (5th June) has seen both a short-term bullish shift and also threat of an intermediate-term bullish switch into mid-August (see above 1.3296).
Read more forex market forecasts
A prod below the 1.3000 support low from late July on Thursday (to 1.2995), but then a rebound and aggressive rally Friday (after the US and Canadian Employment reports).
The push through the 1.3141/48 resistance area to probe 1.3192 has seen a shift to a positive theme for Monday.
For Monday:
We see an upside bias for 1.3200; break here aims for 1.3252 and maybe key 1.3296.
But below 1.3120 opens risk down to 1.3000/1.2995.
Furthermore, the latter July surge above 1.3218 produced an intermediate-term shift from bearish to neutral, with August risk still skewed for a push above 1.3296 to signal an intermediate-term shift from neutral to bullish.
Short/ Intermediate-term Range Parameters: We see the range defined by 1.2651 and 1.3296.
Range Breakout Challenge
Upside:Above 1.3296 aims higher for 1.3405 and 1.3500.
Downside:Below 1.2651 sees risk lower for 1.2457 and 1.2304.
Daily USDCAD Chart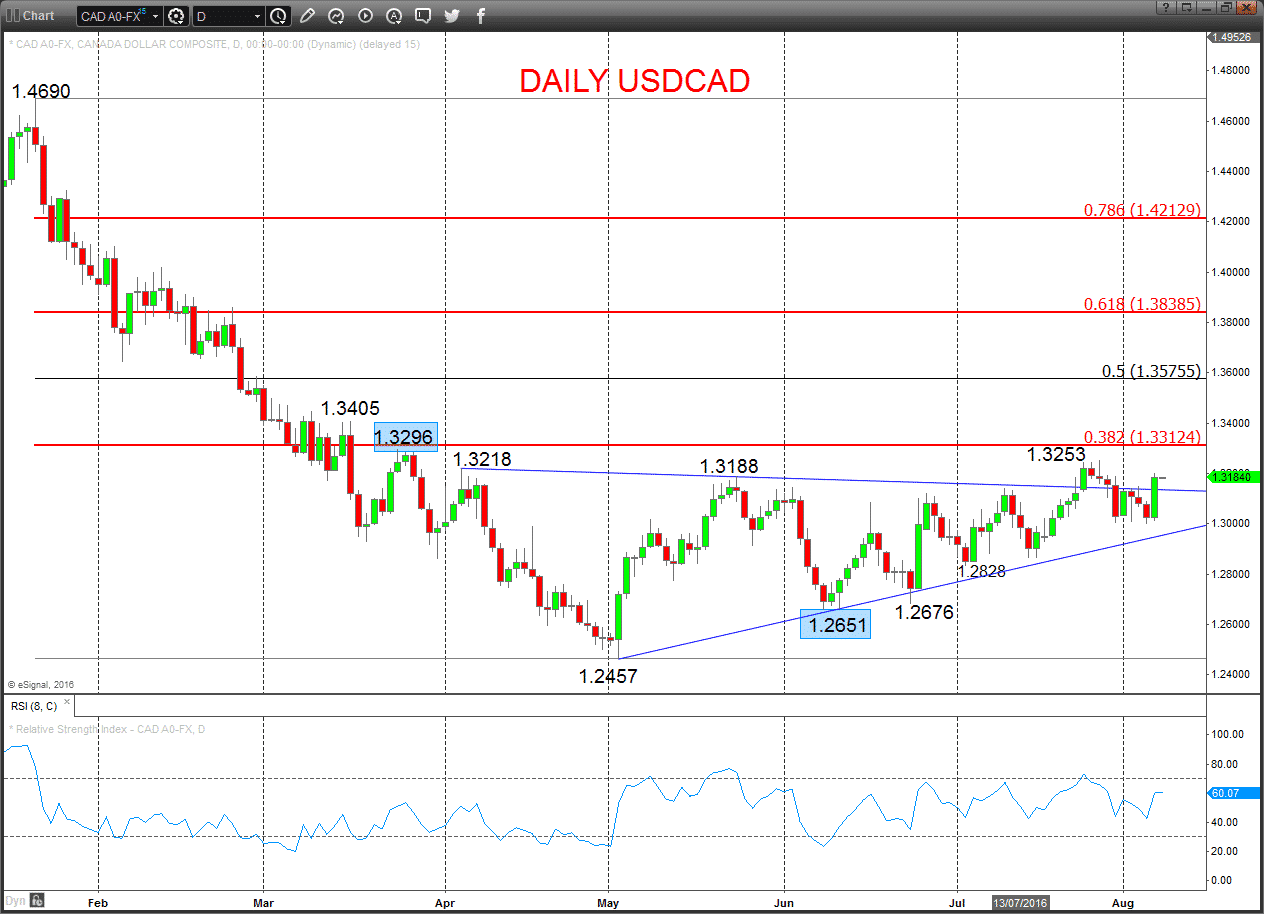 4 Hour USDCAD Chart