Dollar bulls are scattered
The Dollar is reeling after Trump's tariff attack on Mexico
There is no economic outperformance from Japan, but still Yen rises
Target USDJPY down to 107.45
USDJPY posted losses on Friday after two positive sessions to close the month at 108.28 (-1.21%).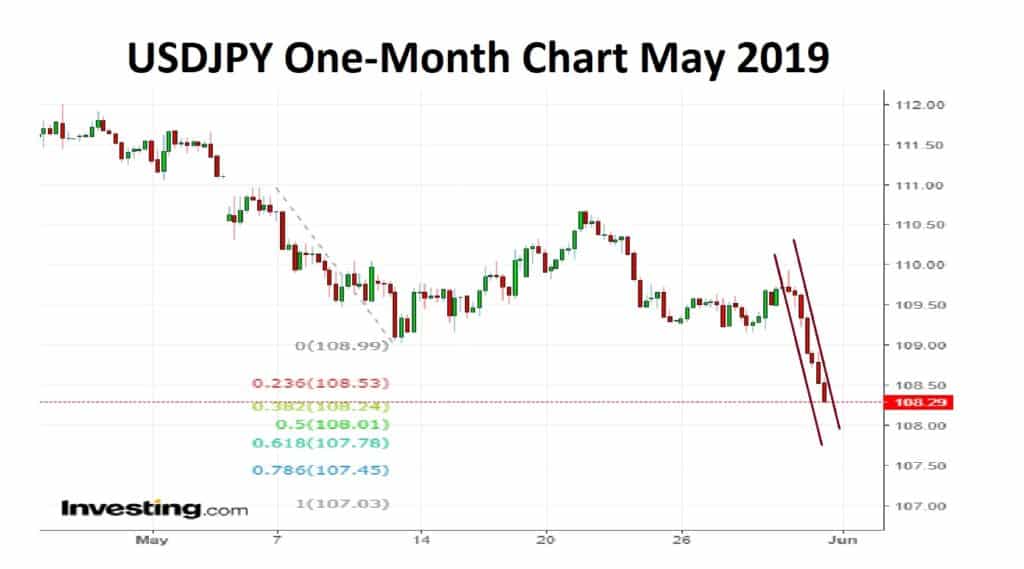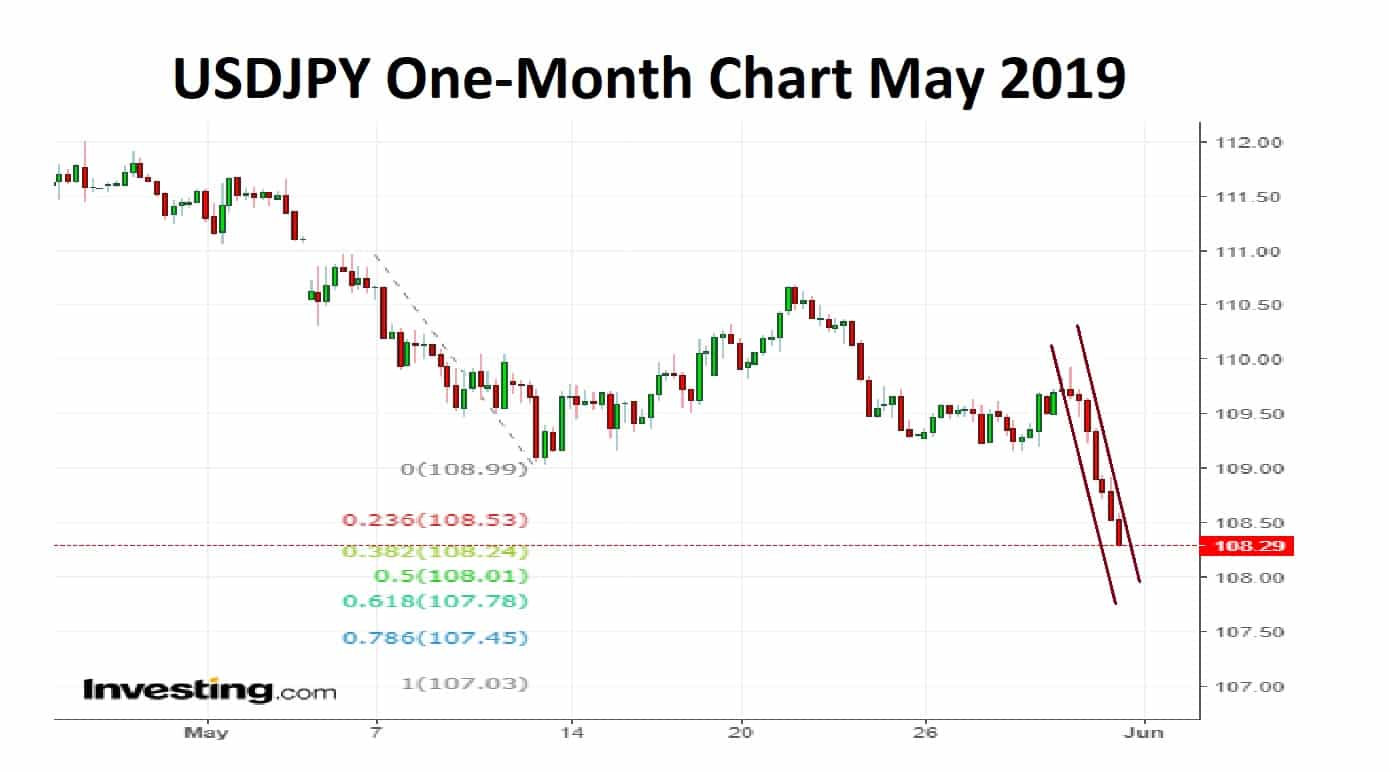 Source: www.tradingeconomics.com, Spotlight Ideas
This came amid a widespread risk-off trade throughout the global financial markets as risk sentiment deteriorated after Trump announced tariffs on all goods from Mexico. The price he seeks to not impose these charges is that its southern neighbour curb illegal immigration into the U.S.
This created fresh concerns over the aggressive external policy by the U.S. President and if there is truth in the way, Mexico has promised to retaliate the situation could get even worse down the road. All at a time when there seems little progress in the trade dispute with China or any lowering of tension between the U.S. and Iran.
The chart above shows a Fibonacci extension of the major range in May 2019. The fact that 109.00 was not defended with any conviction underlines the rapid collapse in the pair on Friday. Indeed, all the technical measures from "One Minute" through to "One Month" all read as "Strong Sell".
Therefore, despite a sense that some market participants may take a contrary view and see being short-term oversold I am looking for USDJPY to fall further, That, will only be ameliorated if 109.00 is regained in quick time.
The Yen has stayed strong despite Japanese data disappointing the market. Tokyo inflation rose by less-than-anticipated in May, up by 1.1% vs. the previous 1.4%, while Retail Trade posted a modest 0.4% advance in April. Housing-related data showed that Construction Orders fell in April a whopping 19.9%, while Housing Starts decreased by 5.9%. Industrial Production was the only figure that showed some improvement, up by 0.6% MoM and down by 1.1% YoY.
The Yen is the notable outperformer in the G10 space as safe-haven flows support and for that reason I am seeking more Yen gains to 107.45.
Summary:
Sell at opening
Target 1 107.45
Stop at 109.20