USDJPY prices look set to break lower as sellers will appear at the 200dma
The Japanese economy is stronger than has been acknowledged
Technical sentiment start positive, however is turning negative
The rolling 12-Month chart for USD/JPY illustrates that the spot price may encounter resistance at the 200-day moving average mark as is illustrated below. This will not be a resistance that is easily broken; instead it could power the Dollar lower.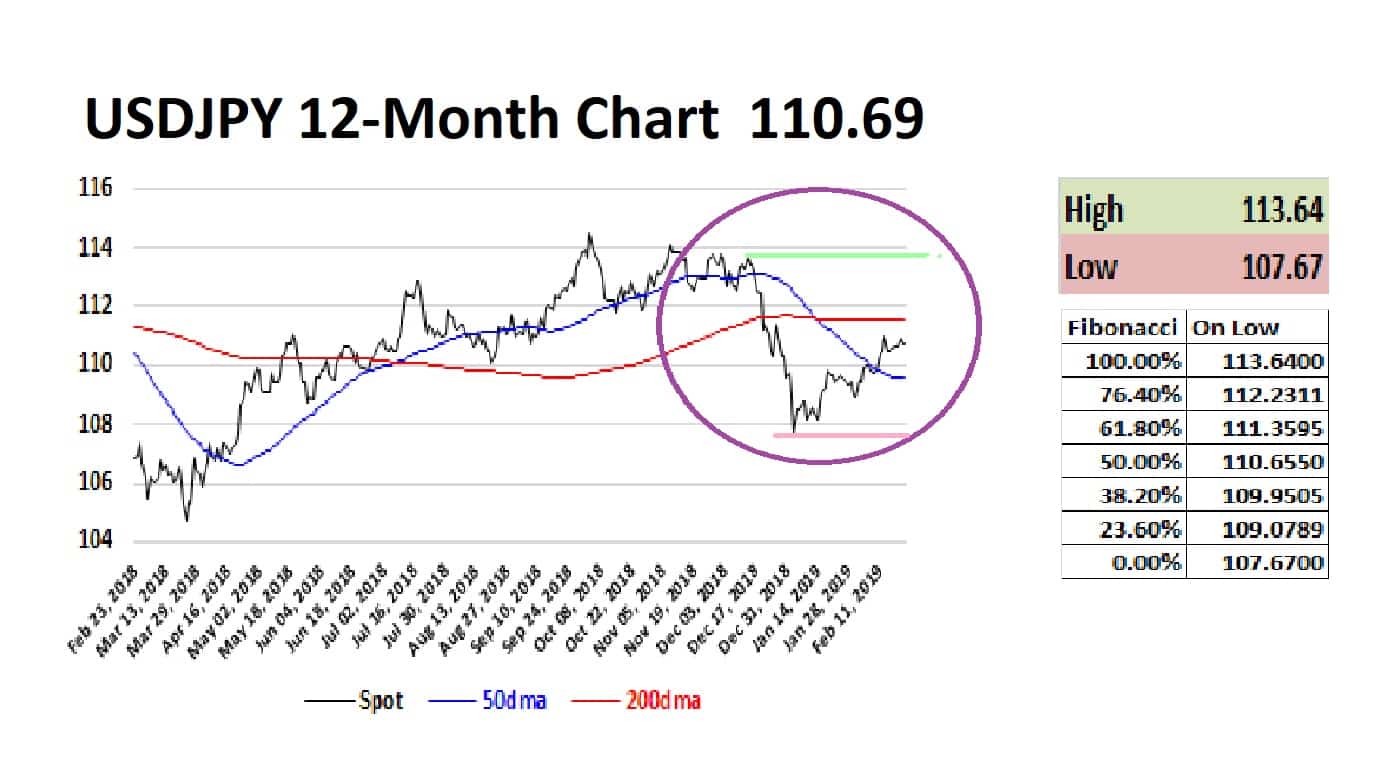 Source: www.tradingeconomics.com , Spotlight Ideas
In the chart one can see how USDJPY was running in an impulsive channel until late October 2018, when it then retreated from just under 114. The corrective move marked within the purple circle saw the pair fall to 107.67. This has been met by something of a minor bounce that saw spot breeze past the 50-day moving average. This may have suggested the pair was going through a three-wave move i.e. "UP-DOWN-UP". However, it appears that USDJPY has found some resistance.
The technicals suggest selling will be encountered within the first hour of trade on Monday and so even if the first trades take the Dollar higher, it is prone to pullbacks within the wave.
One reason why I like the Yen on a short to medium-term basis is that the spotlight has been firmly fixed on the U.S. economy of late and not much positive opinion has been expressed about the economy of Japan. Let me try to correct that.
The country's economy is the world's third largest and as such is highly significant for the global economic performance. In short, Japan still matters!
The Japanese economy advanced 0.3% QoQ in Q4 2018, reversing from an upwardly revised 0.7% contraction in the previous period cf. market expectations of a 0.4% growth. Both household consumption and business investment rebounded strongly following a string of natural disasters. On an annualised basis, the economy grew 1.4%, after an upwardly revised 2.6% contraction in Q3.
Japan's exports suffered in Q4 suggesting that trade to China contracted. Given that it is no surprise that a country with high exposure to the People's Republic would be harmed by the slowdown there.
Private consumption rose 0.6% from the September quarter, a little less than had been anticipated. However, a real eye-catching metric is the 2.4% jump in business investment. A gain of just 1.8% was expected.
I read this as saying Japan is getting a number of things right. The index for big manufacturers' sentiment in Japan was unchanged at +19 in Q4 of 2018, following three consecutive periods of deterioration and slightly above market expectations of +17, the Bank of Japan's closely watched quarterly "Tankan" survey showed.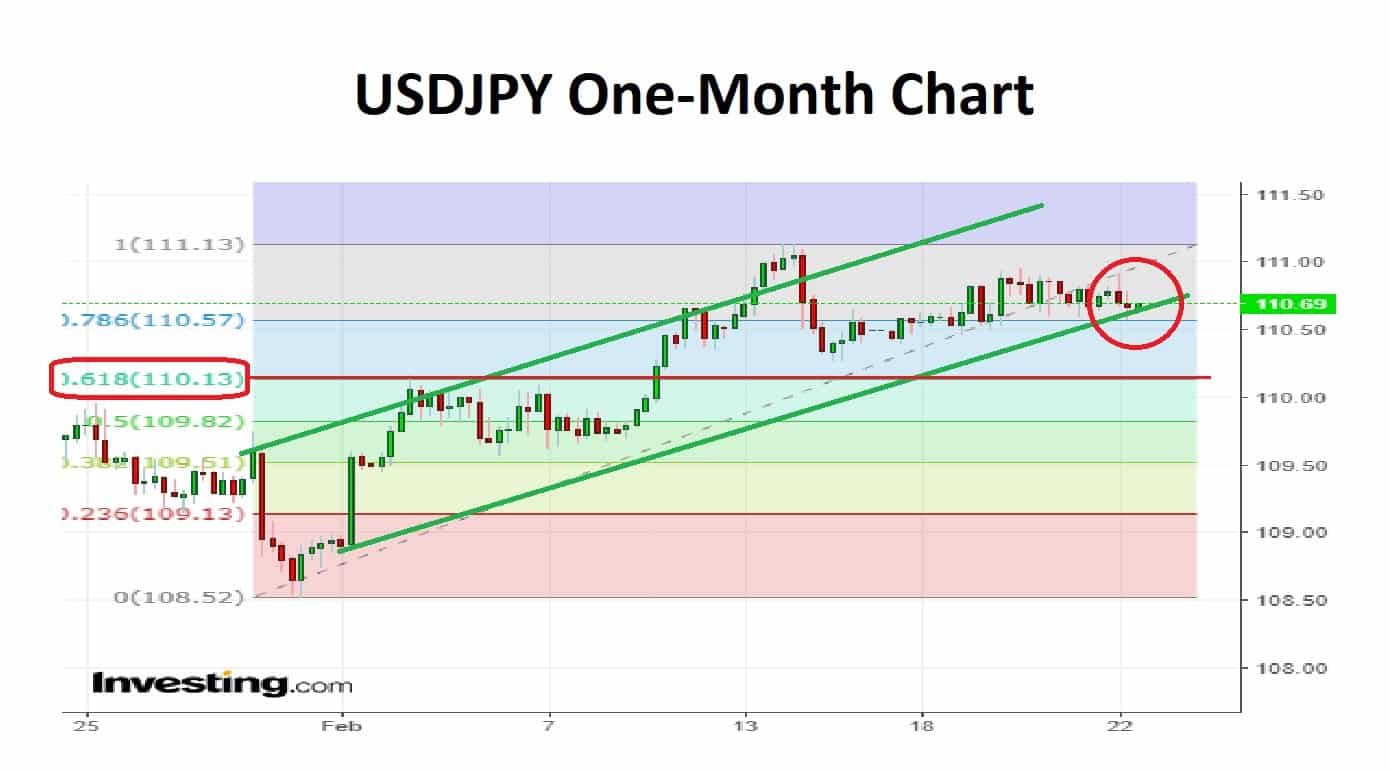 Source: www.tradingeconomics.com , Spotlight Ideas
The one-month chart above illustrates with greater clarity the flat-lining and now stumble USDJPY appears to be making. There is an element of support at 110.59, just ten tics under Friday's close, however, I see greater downside risk and would look for a pullback to 110.13 by middle March.
Summary:
Sell at opening, in the region of USDJPY 110.69
Target 110.30 and then Target 2 110.13
Stop at 111.13