I personally like USDMXN and its hourly structure, where I see a completed EW leading diagonal down from 18.9788 level, followed by a possible three-wave retracement that can see limited upside and a reversal near the 18.6825 level.
USDMXN, 1H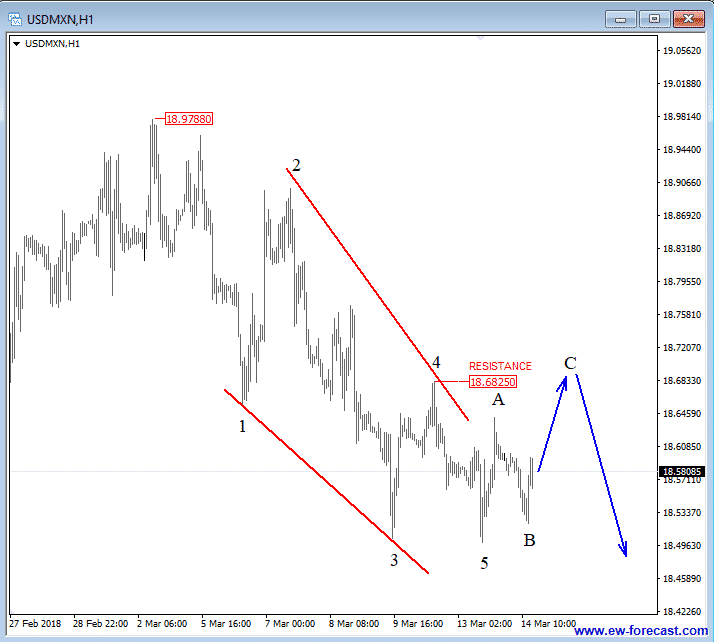 An ending diagonal is a powerfull reversal pattern.
structure is 3-3-3-3-3
a wedge shape within two converging lines
wave 4 must trade into a territory of a wave 1
appears primarily in the fifth wave position, in the C wave position of A-B- C and in double or triple threes as the final "C" wave

AUDJPY made a five wave decline from January highs, followed by a three-wave pullback which can be now approaching some resistance zones. As we look closely we can see leg C trading near the former swing high of wave 4 at 84.805 where bulls can slow down, and a new turn lower may come into play. All being said, a drop in minor five waves would suggest a completed three-wave setback and more weakness to follow.
AUDJPY, 4H