ECB comments on the 13th undermined the Euro
Any recovery in prices on Monday morning will be short lived
No major reaction expected after FOMC on December 19th
Bearish sentiment prevails and will take prices lower toward 1.1100
The Euro slipped on Thursday, December 13th when ECB President, Mario Draghi indicated that the central bank had lowered its growth forecasts for the Eurozone in this year and next.
This news came alongside confirmation that the ECB's three-year, EUR2.6 Trillion ($3 Trillion) bond buying programme or "QE" was going to be concluded this month.
The weight of the two news items (not that either was really "news" as such) outweighed the statement that Draghi believed the ECB was still on track to raise rates after the summer of next year.
It is fair to say that the markets are weighing the impact of a high spending agenda in Italy and now France plus some confusion as to who really is in charge in Germany and the ongoing Brexit saga … so it saw no reason to buy the Euro against the Dollar.
Friday's breakdown in EUR/USD put the European single currency outside of the technical triangle it had been forming over the course of the past month so opening a path for an aggressive short bias to dominate. There may be a short flurry of covering on Monday, however, this will not last.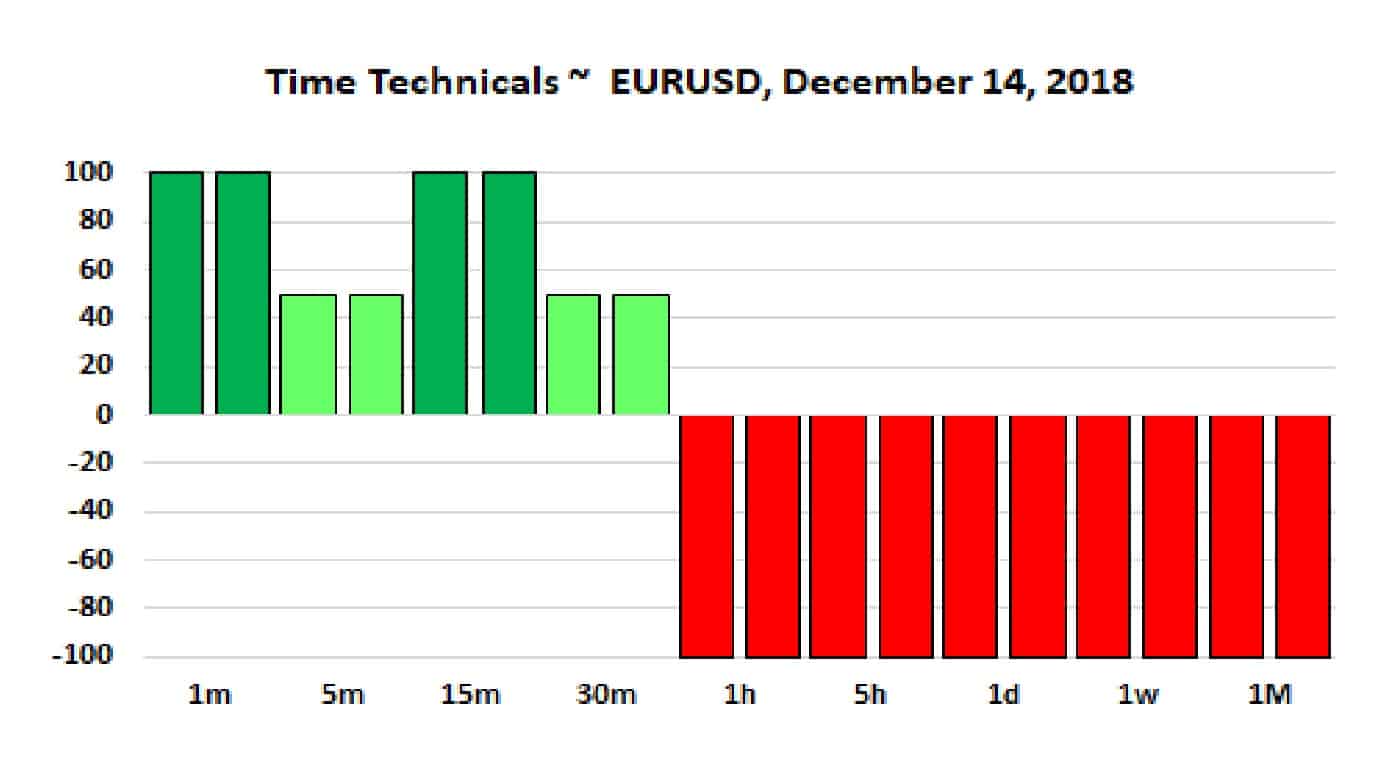 Source: www.tradingeconomics.com , Spotlight Ideas
Consider last week's trading chart to consider where support for the EURUSD pair may be found.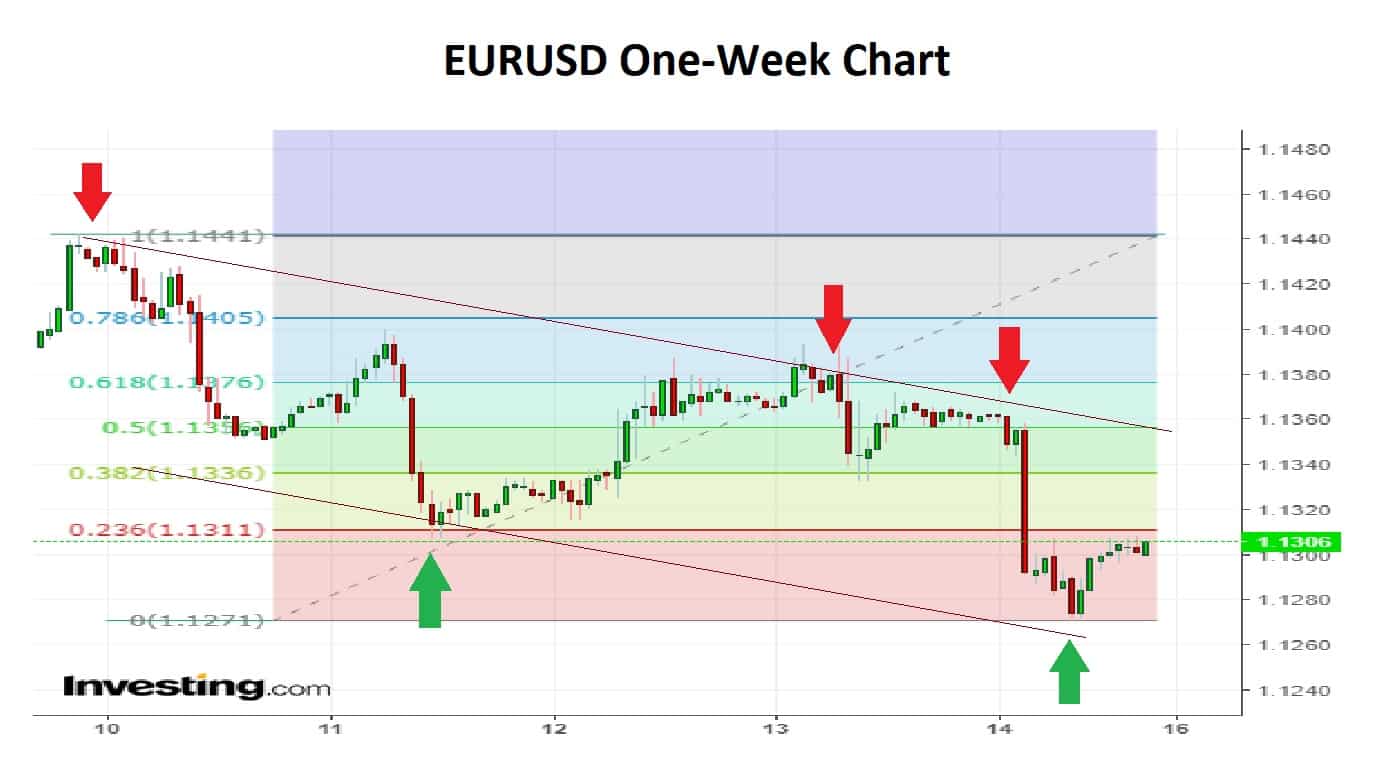 Source: www.tradingeconomics.com , Spotlight Ideas
Looking lower there is support at 1.1271 which saw the rate turn back inside the channel to close on Friday at 1.1306, marking a fall of 0.48% on the day. However, after that there is nothing until November low at 1.1212, followed by 1.1180.
The Fed will announce another 25-bps hike in Fed Funds on Wednesday taking the key U.S. rate to 2.50%. That has been well telegraphed so one should not expect any sudden market move. If the Fed gives anything to jolt the market it will be in the commentary at the press conference.
I see this a s move lower that will persist for although the US has many problems all can be countered by issues facing the Eurozone. Look for selling pressure on the Euro to increase and a break below the recognised support levels with a slide to 1.1100 coming in January.