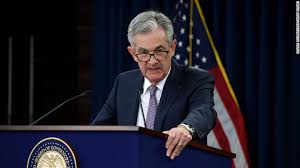 The geopolitical driven event last week was the aggressive oil price surge in reaction to the attacks on the Saudi Arabian oil fields.
The oil price quickly reversed back lower, however, as it materialised that the output shortfall would not be as drastic as first supposed.
BUT Saudi Arabia have stated they see Iran as the attack source, whilst Iran have indicated they will respond to any military provocation.
This leaves Middle East tensions high.
The central bank event last week was the US Federal Reserve cutting interest rates by 0.25%, though the tone from the Fed was mixed.
It would seem that the Fed are likely now in pause mode watching the data, with further rate cuts this year now seen as unlikely.
Brexit continues to overshadow UK markets with the Bank of England side-lined, awaiting developments.
The UK government and EC's Junker signalled progress was being made, sending the Pound higher, but any such progress was rejected by several EC sources.
Hopes of progress in easing the US-China trade conflict were somewhat dashed Friday, as Chinese officials cut short their visit to the US.
Key this week
| | |
| --- | --- |
| Date | Key Macroeconomic Events |
| 23/09/19 | Global Purchasing Managers Index |
| 24/09/19 | Bank of Japan & Reserve Bank of Australia Governors speak |
| 25/09/19 | Bank of Japan Minutes; Reserve Bank of New Zealand interest rate decision |
| 26/09/19 | US GDP |
| 27/09/19 | US Personal Consumption Expenditure (PCE) and Capital Goods Orders |