Macroeconomic/ geopolitical developments
Relatively speaking, compared to the chaotic developments throughout March, the end of the month and move into the second quarter and April, has seen a lack of significant developments on the geopolitical side.
Yes, the COVID-19 coronavirus continues to spread globally, with the current epicentre shifting to the US, but still with cases and deaths on the rise in Europe.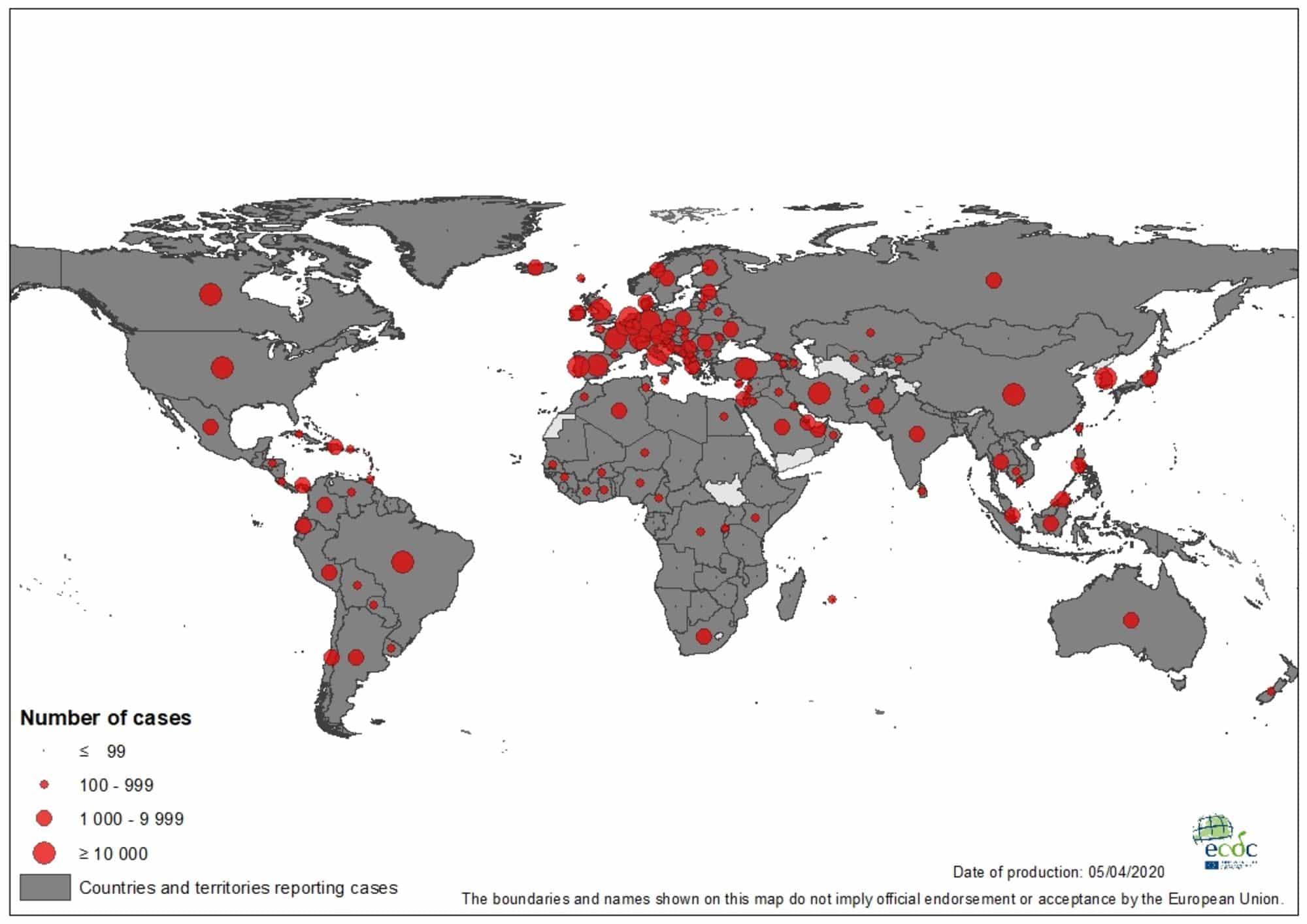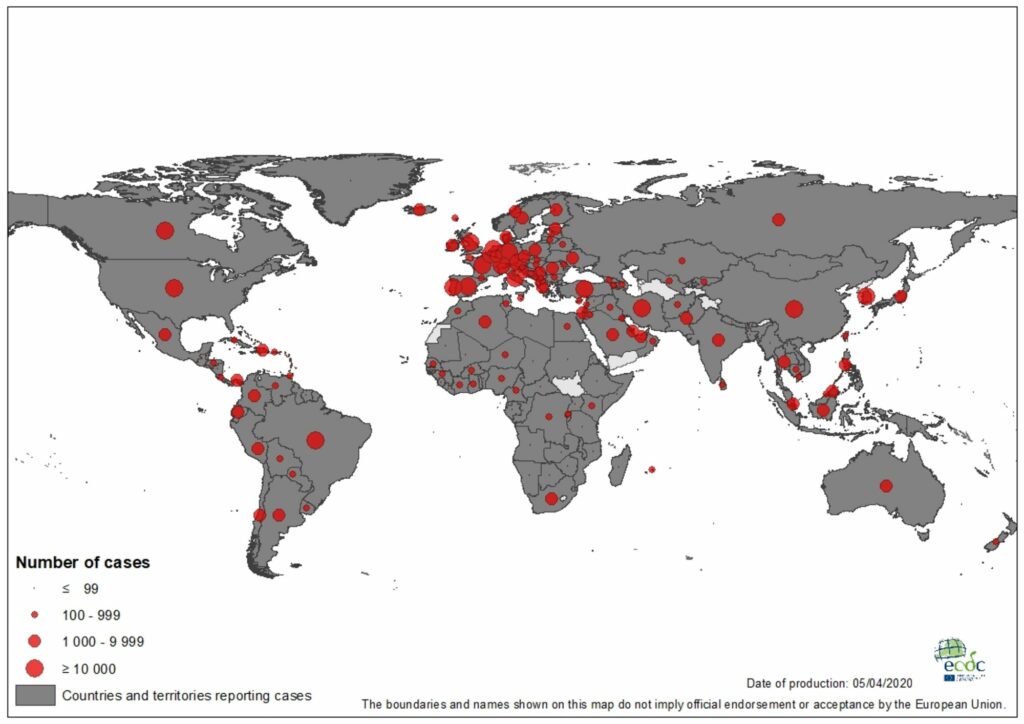 Practically all European nations and US States are in some form of lockdown, with restrictions on public movement and work from home rules enforced.
The economic slowdown was further highlighted in the data in the past week, with a new record Jobless Claims number in the US on Thursday, over six million Americans filing for unemployment, after a previous record the week before of over three million.
The US Employment report on Friday also saw the Non-Farm Payroll data snap a 113 consecutive months streak of adding jobs, with 701K jobs lost in March, whilst the US Unemployment rate rose from 3.5% to 4.4%.
An emergency OPEC+ meeting was expected for Monday 6th April, which saw the Oil price try to rebound last week.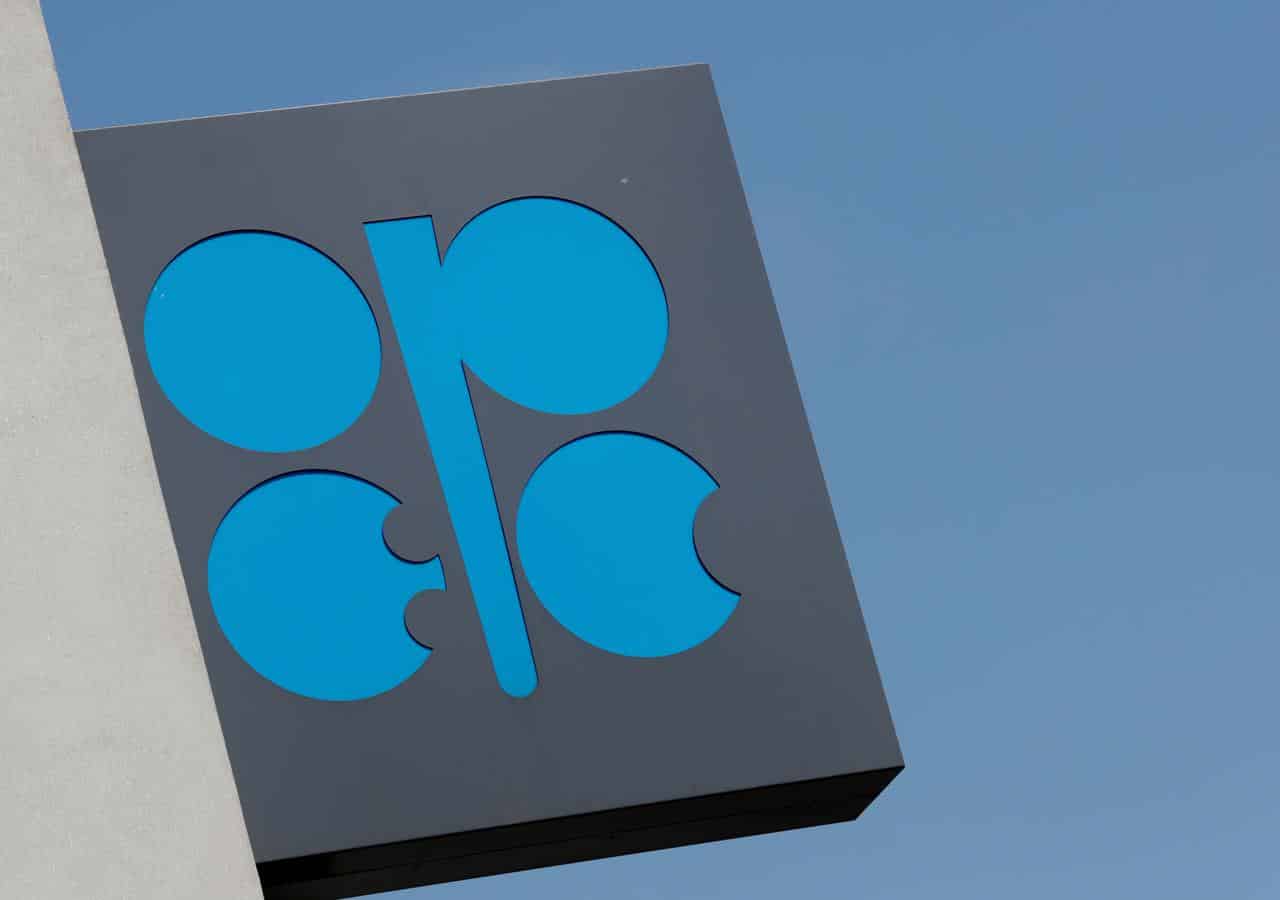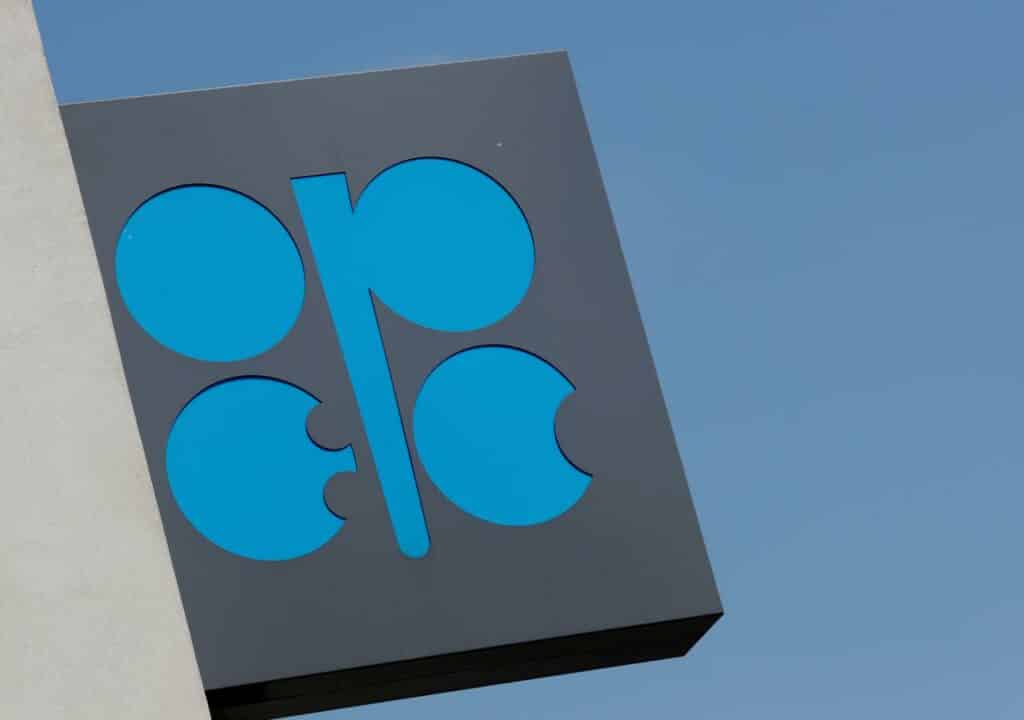 BUT this meeting has been delayed, which will likely put downside pressures on Oil again to start the week.
Hopes are for the emergency OPEC+ meeting to go ahead on Thursday.
Global financial market developments
Global stock markets have been less volatile, with indices posting daily swings of 3-5%, but with a more of a consolidation tone seen over the past week.
The major global share averages have formed bases through mid/ latter March, but now look to be slightly negative going into the start of Q2, albeit defined by broader ranges.
In the Forex space, the US Dollar has started to strengthen again, as stock averages have rolled back lower, although for now we have not seen the surging strength as witnessed in mid-March during the liquidity crisis.
The Euro has been a notable casualty of US Dollar strength, with EURUSD significantly lower over the past week, whilst the Euro has also lost ground across the major currencies.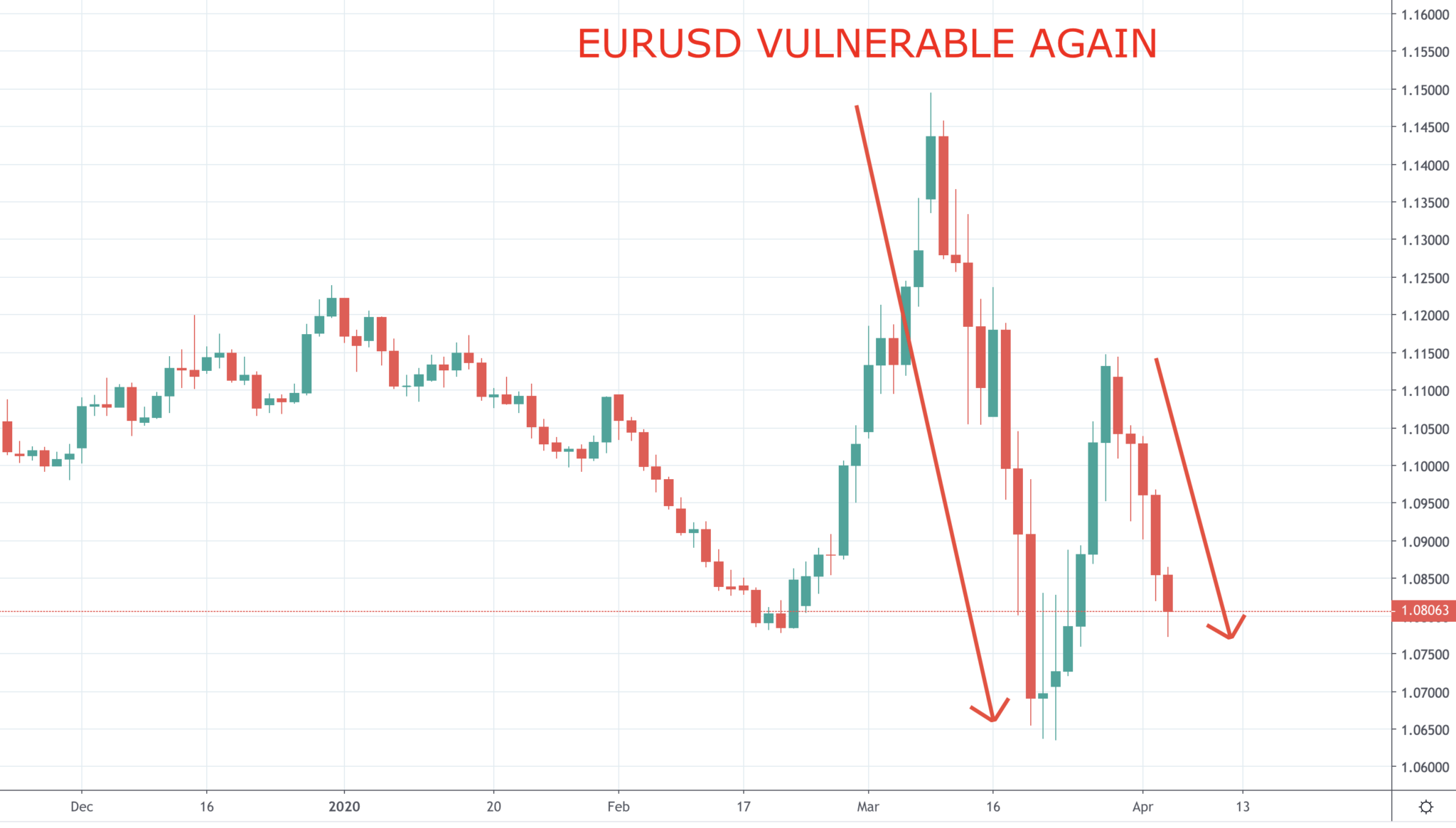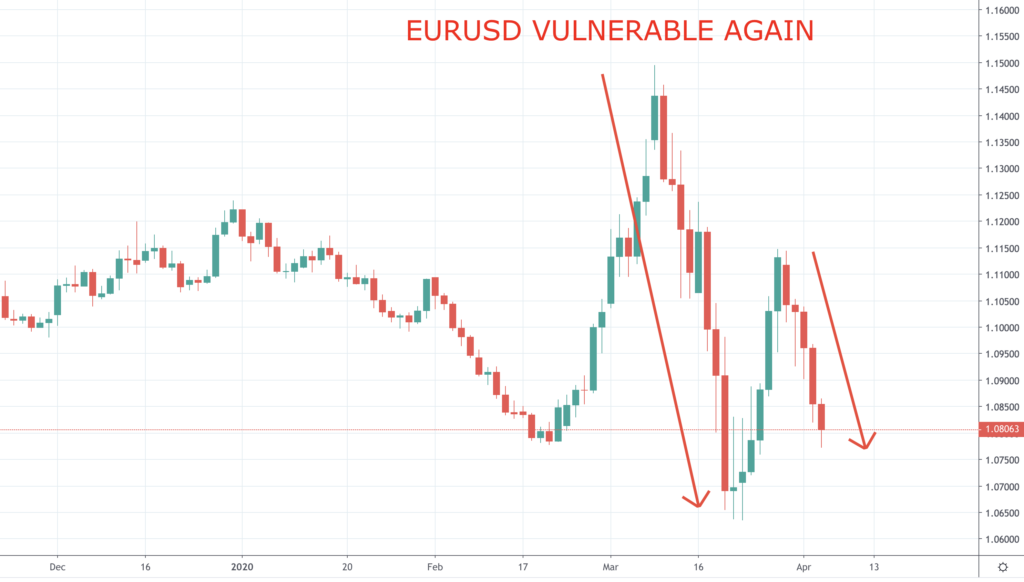 The prior week's Gold surge back close to the March peak around $1700 has stalled, but on the chart, the tone remains generally positive for Gold.
The Oil price probed lower with the Oil future probing below $20, BUT hopes of an emergency OPEC+ meeting, did see the Oil price bounce.
The Copper recovery has stalled, with risks turning back lower to start this week.
Key this week
A possible emergency OPEC+ meeting this week could be a short-term key for markets, but this may now not happen until Thursday.
The European and now maybe more significantly the US deaths from coronavirus and number of cases will remain in focus.
The effectiveness of the lockdown policies put in place by European governments and US States will be watched closely too.
The accessibility of various Government supports for businesses and individuals will be of importance as companies and households feel the economic impacts of the shutdown.
Although data is becoming more relevant again, there is little of note this week, the Federal Open Market Committee (FOMC) Meeting Minutes on Wednesday, alongside the now much-watched Jobless Claims data Thursday, the standouts.
It is Easter next weekend, European and US markets are closed on Good Friday, 10th April
| | |
| --- | --- |
| Date | Key Macroeconomic Events |
| 06/04/20 | Nothing of note |
| 07/04/20 | Reserve Bank of Australia interest rate decision |
| 08/04/20 | FOMC Meeting Minutes |
| 09/04/20 | US Jobless Claims; Canadian Employment report |
| 10/04/20 | Good Friday, European and US markets closed |