Macroeconomic/ geopolitical developments
This past week has seen a reversal of the price action from the frenzied stock market activity driven by the Reddit posts, particularly from WallStreetBets.
The surge in stocks such as GameStop, AMC and Blackberry, alongside the Silver price was reversed.
In turn, the broader markets shrugged off their panic sell offs in reaction to this activity and climbed significantly higher, undoing the late January losses.
Earnings data continued to impress, with Google and Amazon positing strong numbers (despite the announcement of Jeff Bezos stepping down as Amazon CEO).
The Democrats managed to progress President Biden's COVID relief bill, with many of the main elements intact, which also gave stocks a lift, given the anticipated strong fiscal stimulus.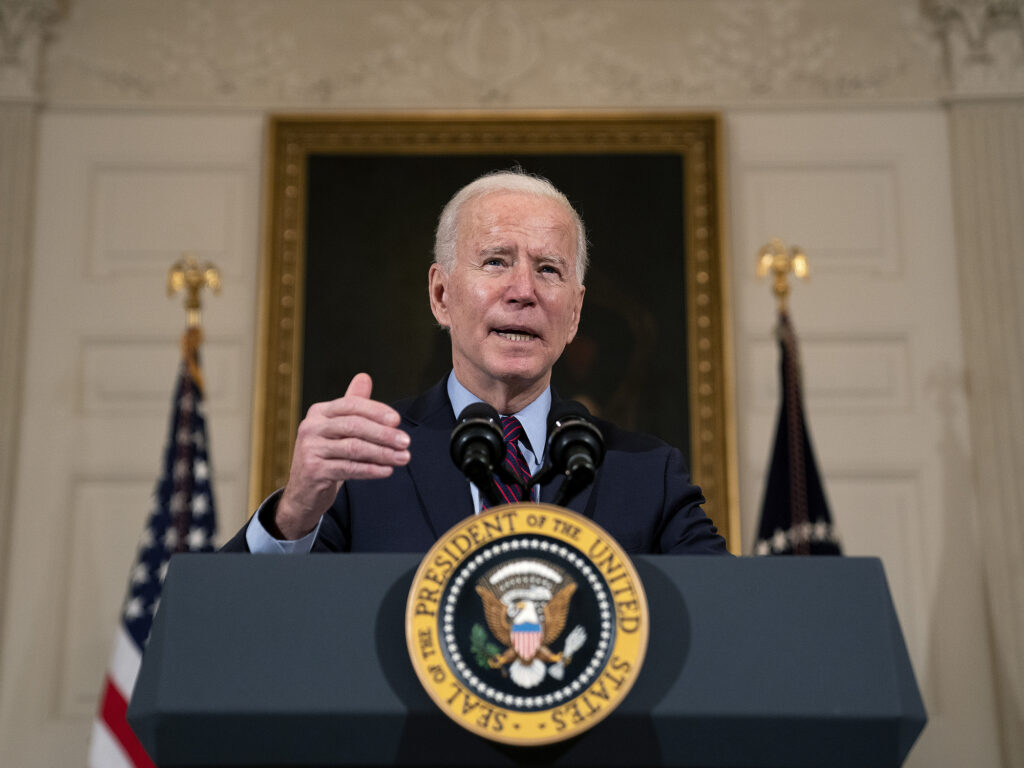 The Bank of England seemed to step further away from a negative interest rate policy on Thursday, at least in the short to intermediate-term which helped the Pound back higher.
Markets managed to shrug off a slightly disappointing US Employment report on Friday.
The EU have managed to secure more vaccinations from Astra Zeneca, which will hopefully get their vaccination program on a better track.
The spread of new variants of COVID-19 have seen cases, hospitalisations and deaths rise in Europe in early 2021, BUT the current lockdown measures have started to have a positive impact in Europe over the past week.
Global financial market developments
The major global equity indices surged back higher last week, reversing the plunge the prior week, with US averages and some European counterparts hitting new record or cycle highs.
The US Dollar extended its rebound into February, building on gains from earlier in January, but did see a dip lower after the US employment report at the end of the week.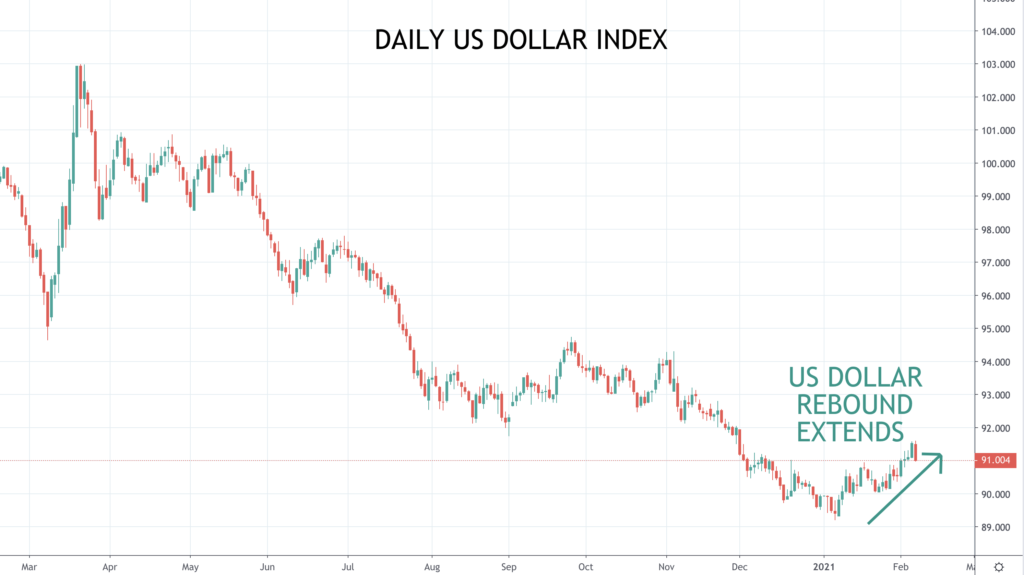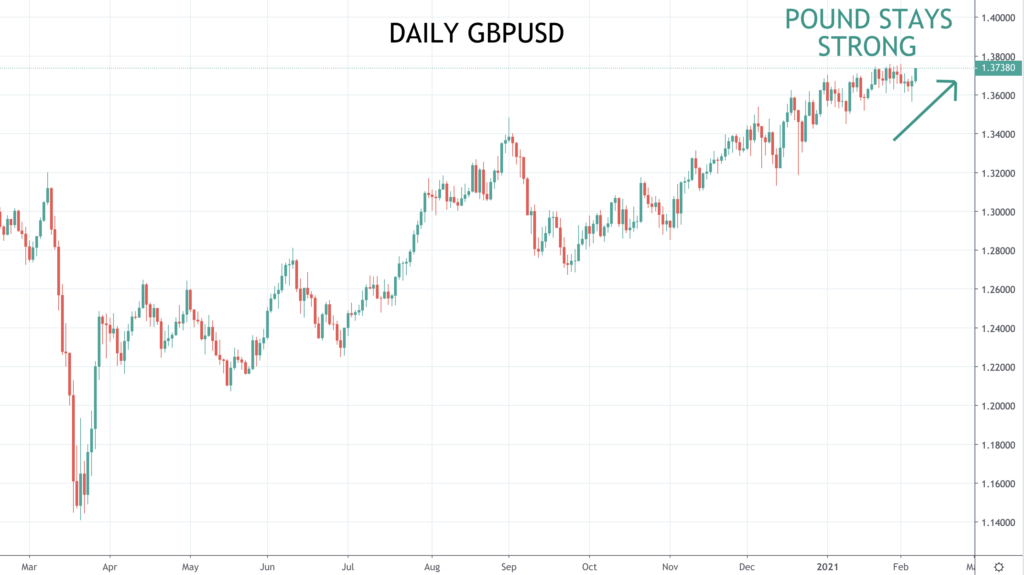 In the commodity space, Oil surged higher to multi month highs, reacting to OPEC+ supply constraints and the broader reflation trade.
Copper rebounded, leaving a slight positive bias to a current consolidation theme.
Gold sold off, reinforcing the earlier January plunge lower, in reaction to a still strengthening US Dollar.
Key this week
Geopolitics:

The Trump impeachment trial starts this week but will probably not impact financial markets.

Traders should monitor the progress of the Democrat's COVID relief bill.
Watching for possible statements on timelines for the removal of lockdown measures in Europe.
COVID-19 cases, hospitalisations and deaths stay in focus in US and Europe.

Markets will be waiting for further vaccine approvals and delivery developments.

Central Bank Watch: No central bank activity of note this week.
Macroeconomic data: A quiet week on the data front with various CPI data and UK GDP the minor standouts.
| | |
| --- | --- |
| Date | Key Macroeconomic Events |
| 08/02/21 | German Industrial Production |
| 09/02/21 | Chinese trade data |
| 10/02/21 | Chinese CPI, German CPI; US CPI |
| 11/02/21 | US weekly Jobless Claims |
| 12/02/21 | UK GDP, Manufacturing and Industrial Production |