Macroeconomic/ geopolitical developments
Surging cases of COVID-19 cases in Europe and the U.K, alongside growing hospitalisations and deaths have seen far more aggressive lockdown measures imposed across the continent.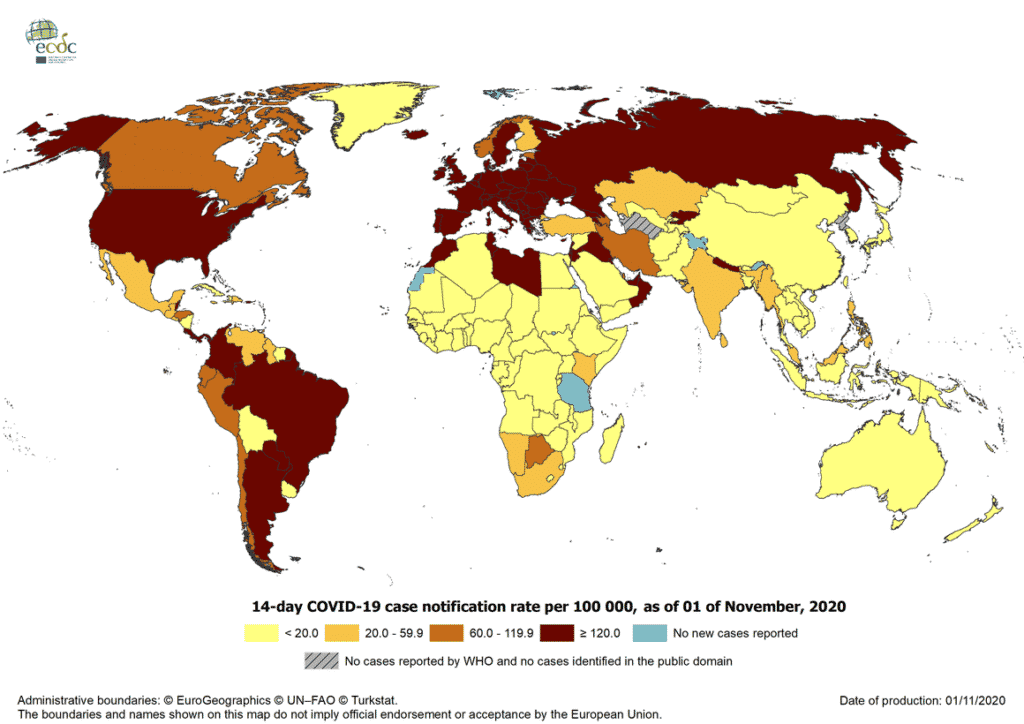 In addition, spiking cases across the US have increased concerns that national and global economic recoveries will quickly falter.
The failure in the US to reach an agreement on a new COVID-19 economic relief package has also disappointed markets, though this had to a greater extent become priced in.
With the US election on Tuesday, Joe Biden continues to perform well in polls.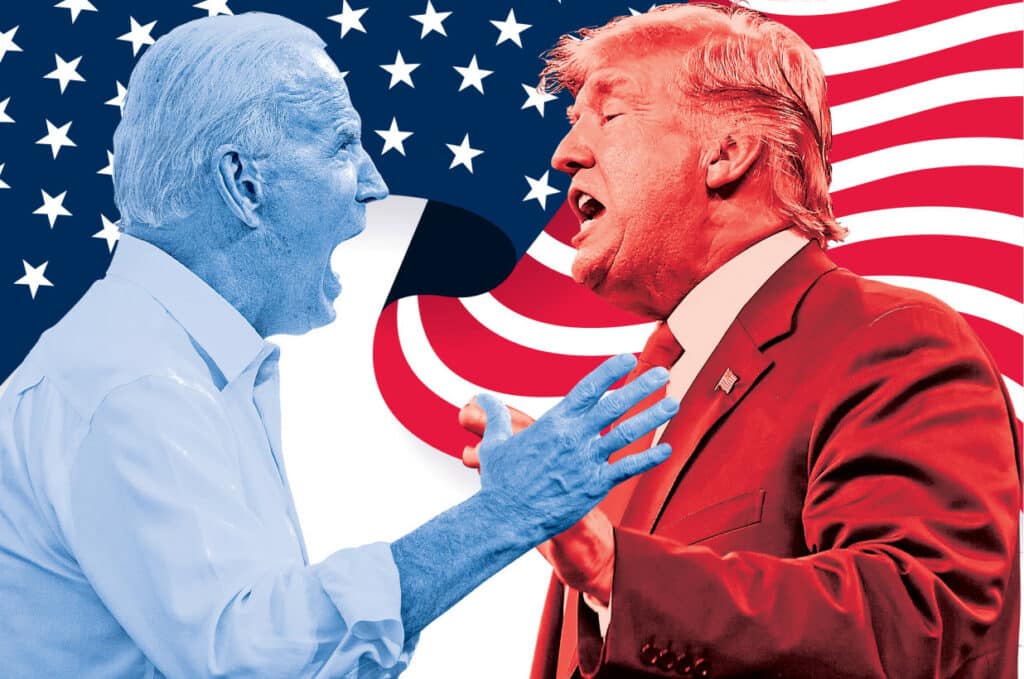 The threat, however, of a difficult transition of power remains a significant risk into early November and beyond.
The EU and UK have continued their trade talks, but apparently with little progress made.
A big week in the US earnings season last week, with Microsoft, Apple, Amazon, Google and Facebook all reporting.
Despite the above beating headline numbers in almost all instances, the guidance from Apple and Facebook disappointed markets.
Global financial market developments
Global equity markets plunged lower to end October with European averages once more leading the bearish price action in reaction to the second wave of COVID-19 and the reimposition of strict lockdown measures across the continent.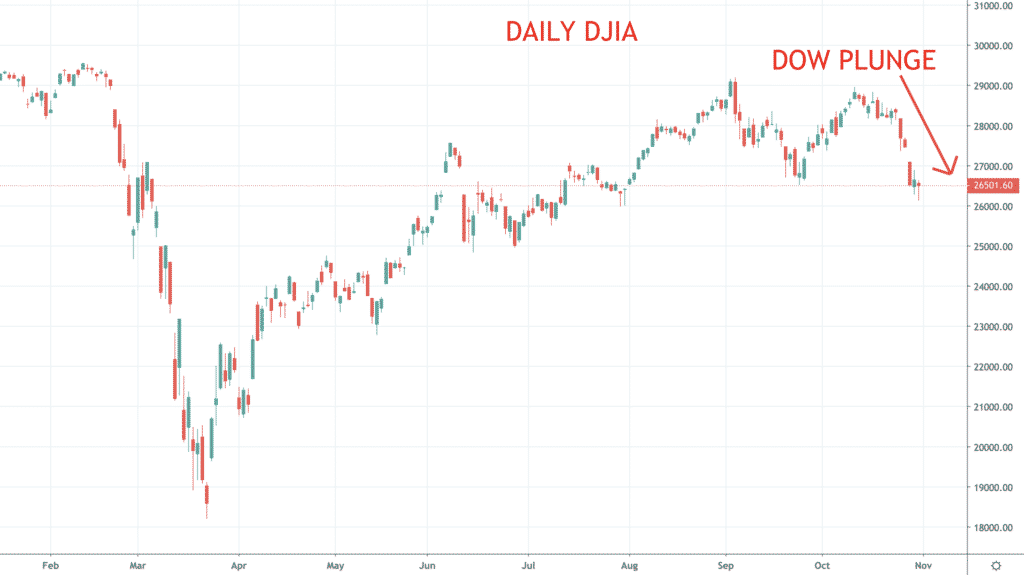 The bearish technical signals across global share averages leaves these markets and riskier assets extremely vulnerable into the US election this week.
The Forex markets have seen a reconnection of their correlation with equity markets.
The "risk off" theme seen in stocks has also seen the "risk currencies" (the Australian, New Zealand and Canadian Dollars) significantly weaken versus both the US Dollar, and Japanese Yen, sending "risk off" signals.
EURUSD and GBPUSD have rolled lower too as the US Dollar has rallied.
In the commodity space, Copper, Oil and Gold have signalled negative price action, echoing the wider "risk off" theme.
Key this week
US Presidential and Congressional election and results: The US election will be centre stage this week, with the election on Tuesday 3rd November.
Daylight saving time ends in the US: The US clocks shifted back this past weekend (with European and UK daylight saving time ending a week ago).
Central Bank Watch: A very busy week for Central Banks. We get the Reserve Bank of Australia interest rate decision and statement on Tuesday, the Bank of Japan Meeting Minutes Wednesday, then both the Bank of England and Federal Reserve interest rate decisions, statements and press conferences on Thursday.
Macroeconomic data: The standout data for the week are the Global Markit and US ISM Manufacturing and Services PMI on Monday and Wednesday respectively, plus the US Employment report on Friday.
Earnings season: US earnings season rolls on, but now with many of the very large cap names already having reported.
| | |
| --- | --- |
| Date | Key Macroeconomic Events |
| 02/11/20 | Global Markit and US ISM Manufacturing PMI |
| 03/11/20 | US Presidential and Congressional elections; RBA interest rate decision and statement; New Zealand Employment report |
| 04/11/20 | Bank of Japan Meeting Minutes; Australian Retail Sales; Global Markit and US ISM Services PMI; US ADP Employment Change |
| 05/11/20 | Bank of England interest rate decision, statement and press conference; US Jobless Claims; FOMC interest rate decision, statement and press conference |
| 06/1120 | US Employment report; Canadian Employment report |