Macroeconomic/ geopolitical developments
The "risk on" theme continues in August, albeit rather unenthusiastic.
This "risk on" leg has been reinforced this week with wider, global financial markets indicating a more positive economic outlook, as we review in the 'global financial market developments' section below.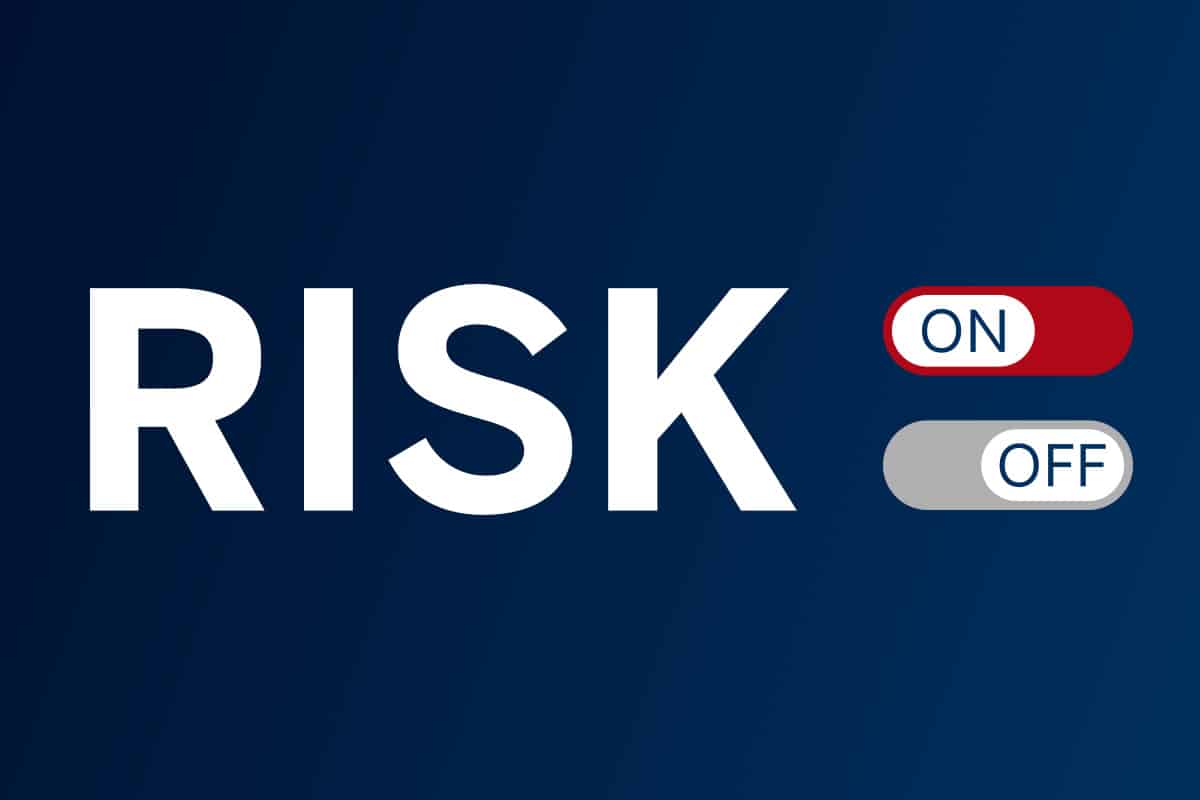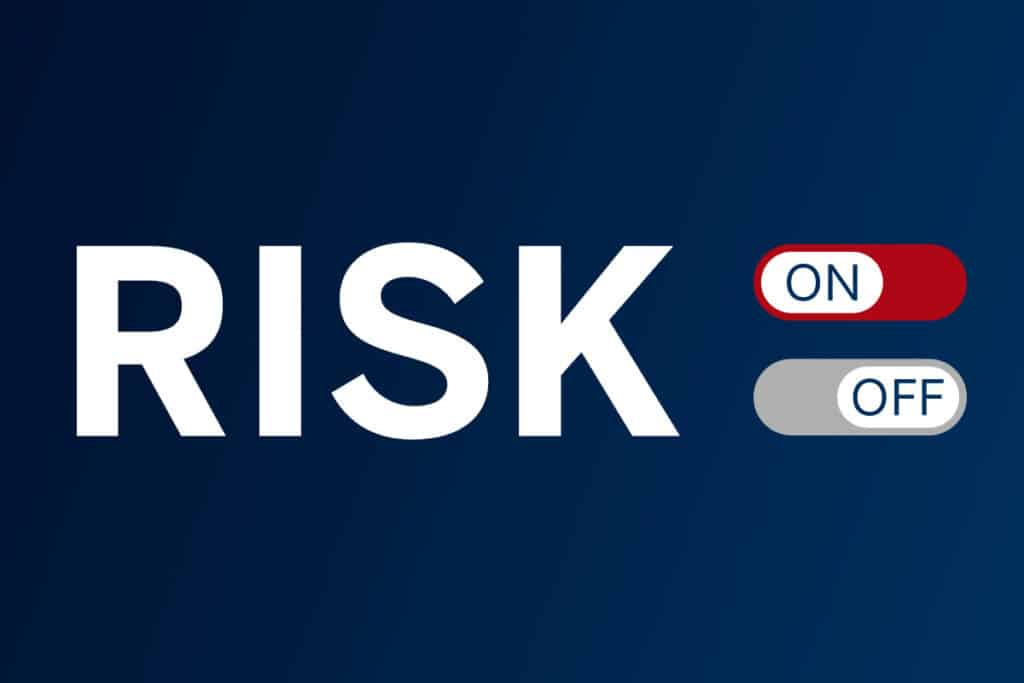 The macroeconomic was broadly positive again, though US Retails Sales slightly disappointed on Friday.
There have been some pockets of improvements for COVID-19 cases, hospitalizations and deaths in a number of the more "at risk" US states.
However, global pockets of coronavirus breakouts, in Greece, Spain, France, Germany and Victoria State in Australia, are of concern.
In New Zealand, the Reserve Bank of New Zealand (RBNZ) did sound a more cautionary tone, increasing their Quantitative Easing (QE) commitment and also hinting at the possibility of negative interest rates.
The impasse between US lawmakers to progress new fiscal stimulus measures and coronavirus relief is somewhat hampering the "risk on" theme.
US-Sino trade talks due this weekend past weekend were postponed indefinitely.
Global financial market developments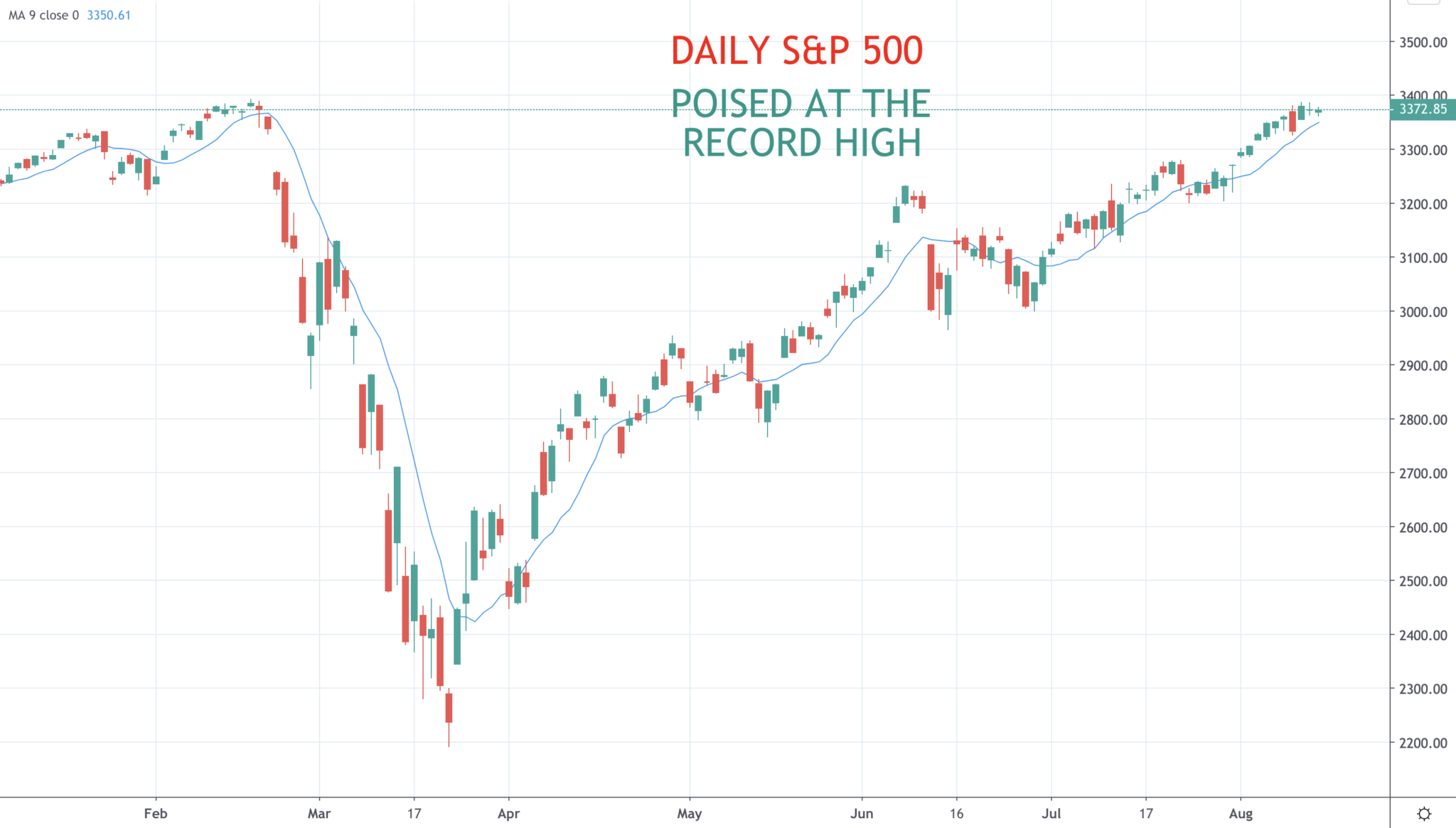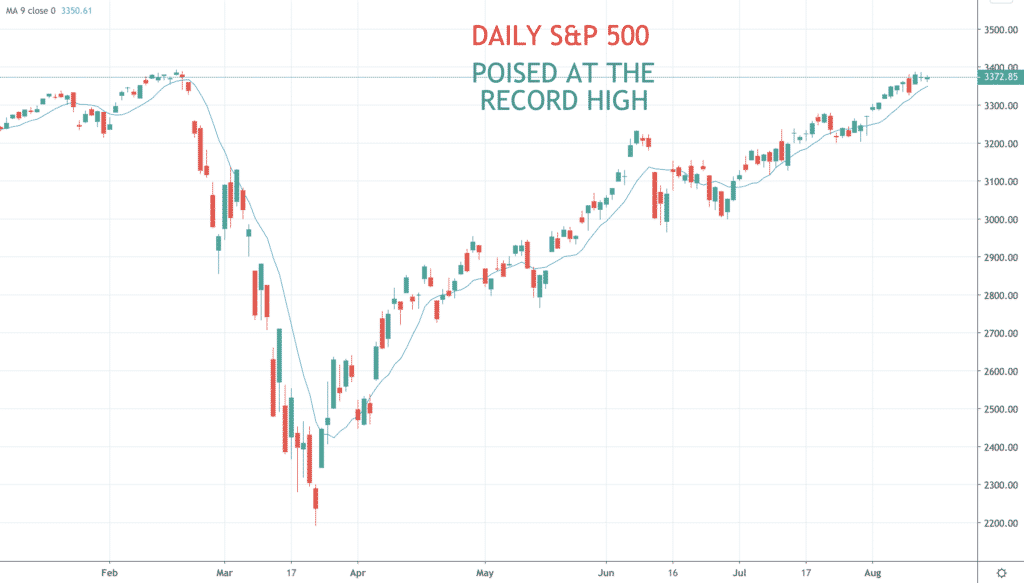 US Treasury Bonds (and also global bond markets) pulled back from recent and close to historic low yields, reflecting a belief in the recovery theme and "risk on" sentiment.
In the Forex markets, the US Dollar has stayed slightly weakened, again reinforcing "risk on" theme, but also concerns about the US economy compared to the global economic recovery.
NZDUSD was lower after the dovish tone from the RBNZ.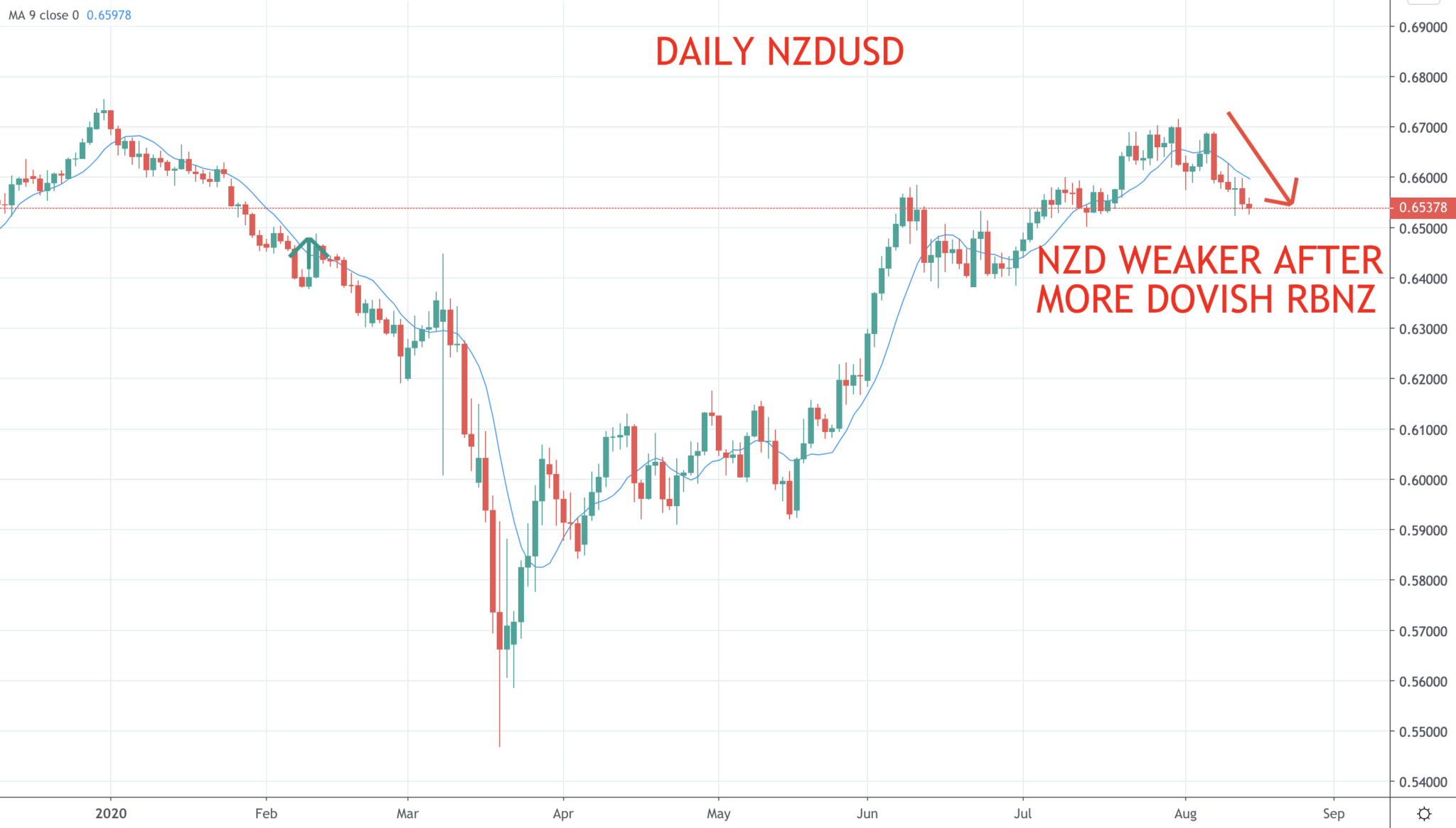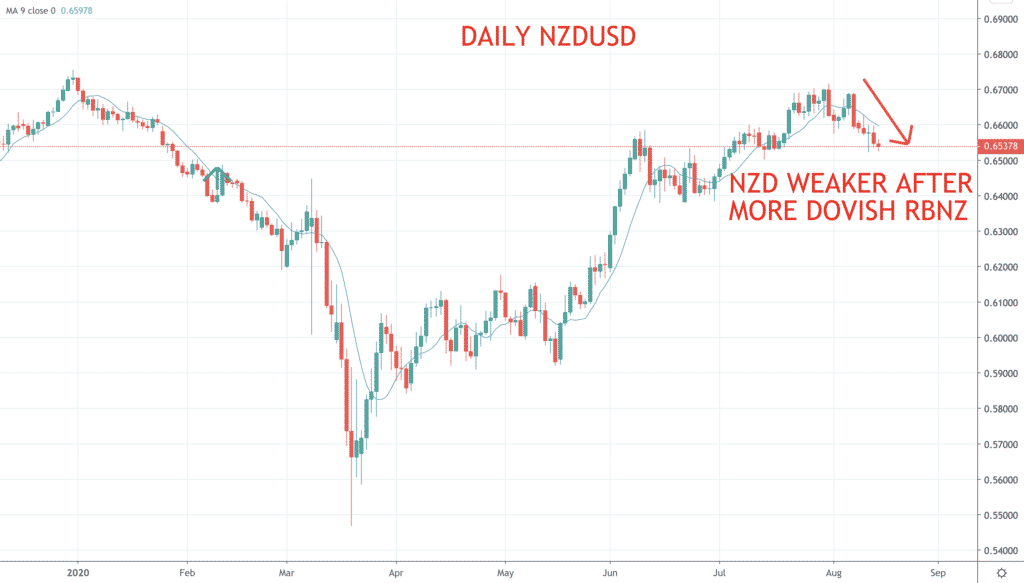 In the commodity space, Gold plunged lower from a new multi-year high, whilst Oil stays sideways and cautious.
Key this week
Central Bank Watch: A fairly quiet week with the Reserve Bank of New Australia (RBA) meeting minutes on Tuesday and the Federal Market Committee (FOMC) meeting minutes on Wednesday.
Relatively light on the macroeconomic data front too, the standouts being; the Eurogroup meeting Monday, on Tuesday, UK inflation data and Canada CPI on Wednesday, Thursday brings the weekly US Jobless Claims, then UK Retail Sales and global Flash Purchasing Managers Index data (PMI) from Markit and US PMI from the Institute of Supply Management (ISM) on Friday.
The spotlight also remains on new cases and deaths from the COVID-19 coronavirus.
| | |
| --- | --- |
| Date | Key Macroeconomic Events |
| 17/08/20 | Eurogroup meeting |
| 18/08/20 | RBA meeting minutes |
| 19/08/20 | UK inflation data; Canada CPI; FOMC meeting minutes |
| 20/08/20 | US Jobless Claims |
| 21/08/20 | UK Retail Sales; global Flash PMI data from Markit; US PMI from ISM |