As stocks move to the upside, our attention is on CADJPY as this pair shows a nice bullish development with room for more upside after any short-term set-back of wave 3 or even maybe wave 2). More upside should follow this week.
CADJPY, 4h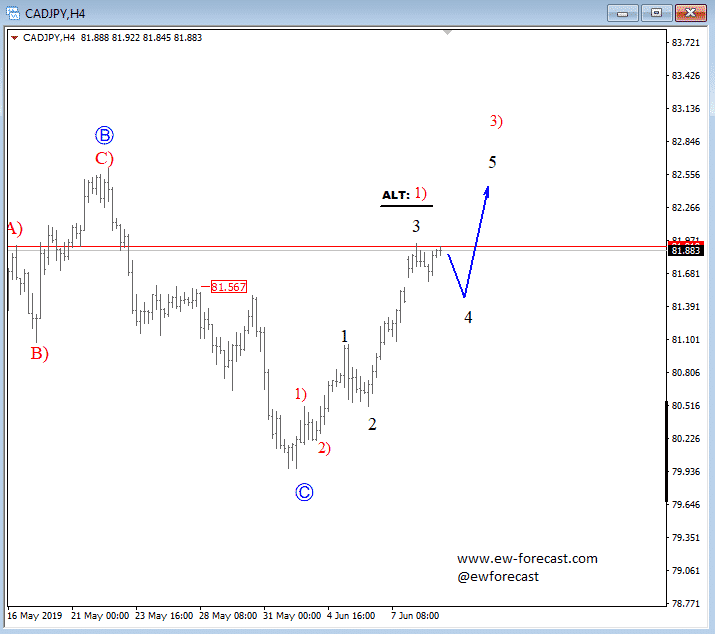 Cable came nicely to the downside, beneath wave a level for a spike so a flat correction can come to an end soon. There was also a 50% Fib. level that is trying to make a turn, so we would not be surprised if prices would be higher later today. Ideally, pair is underway above 1.2760.
GBPUSD, 1h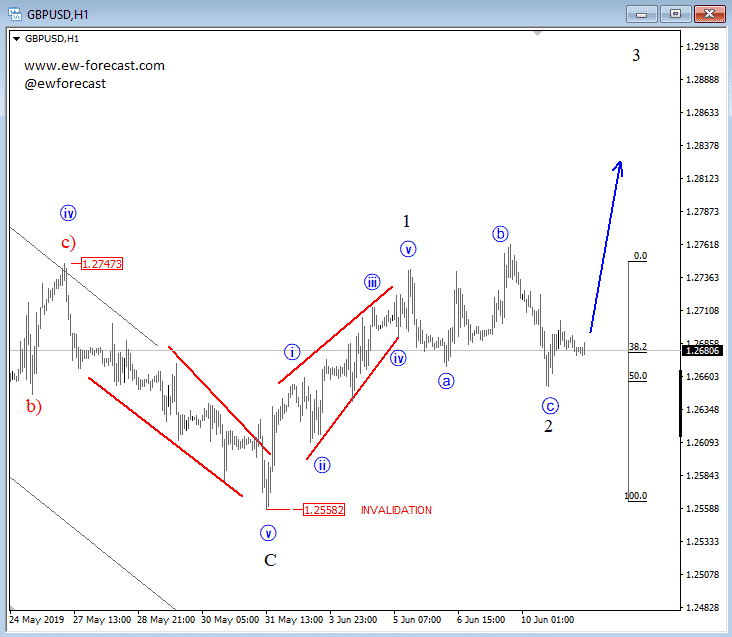 NZDUSD is making sharp leg down from Friday highs, which can be wave c still, but because of deep move there are other options on the table as well. However, I think that bounce will come anyhow, up to 0.6627 minimum.
NZDUSD, 1h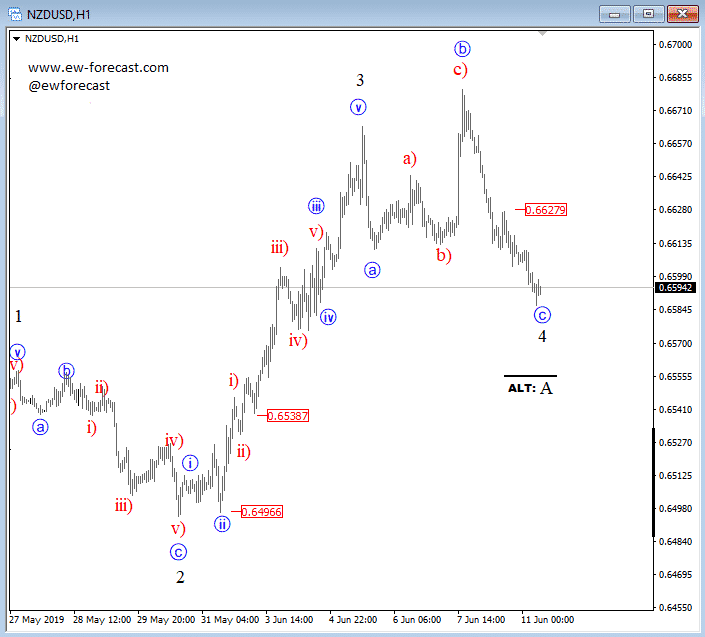 @ewforecast