Daily Digest:
1 December: Global bonds and USTs backed up to higher yields Thursday, as US stock index futures were mixed, despite US PCE data showing inflationary pressures cooling. Friday's focus is on US and global PMI data, plus Powell speaks as the Fed go into its blackout period
>
>
Best Investing apps – What to look for
Best Investing apps – What to look for
There are plenty of investing apps available today. They range from your average budgeting or personal finance app, to real-time trading platforms. A budgeting app such as Emma or Mint is good for people who want to gain control over their personal finances, in a comfortable way. However, this article is not really about the budgeting apps since there are plenty of other articles out there dealing with this.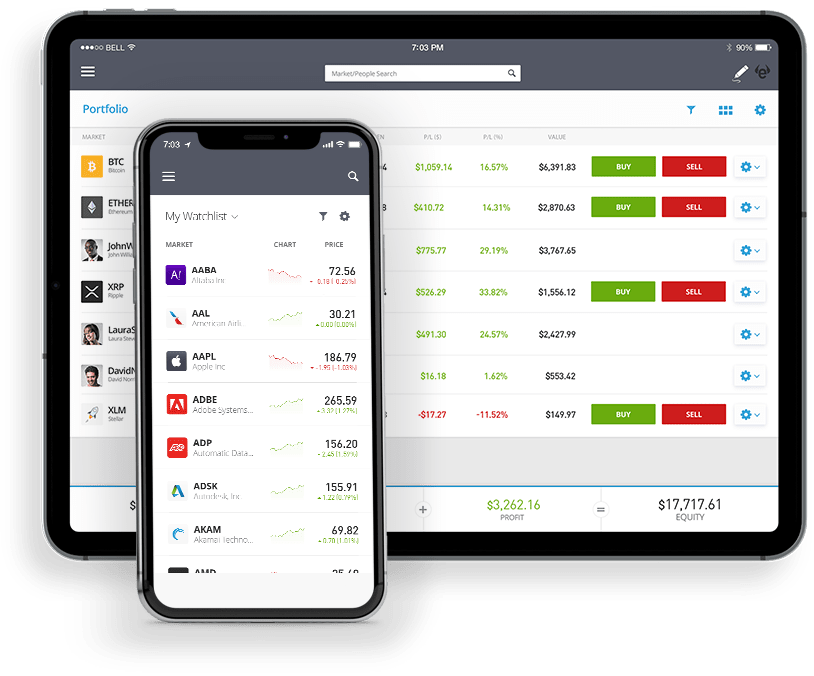 Instead, we are going to take a closer look at the different kinds of investing apps available on the market, what you can use them for and how they can assist you in your day-to-day investing plans.
There are a few kinds of investment apps available.
Automated investing apps – Robo-Advisors
Micro investing apps
Investing apps with specific focus (like couples investing together or retirement savings)
Investment app case
Before we go into the different kinds of investment apps, we want to show you a case to make an important point.
Ibillionaire was an investment advisor that allowed you to follow and copy the investment strategies of known billionaires such as Warren Buffett, George Soros or Carl Icahn. Ibillionaire would then automatically update your portfolio on a quarterly basis, to replicate the portfolio of the billionaires that you had picked. Ibillionaire is unfortunately not active anymore. However, we thought it was an interesting case to bring up in order to make a point.
It brings up the question if it is a good way to invest to copy what others have done in the past? When Ibillionaire updated your portfolio, they did replicate a portfolio as it had looked in the past. The billionaires that you followed may already be updating their portfolio with other investments. This means that you always come in late with your investment. It is better to learn the strategy from good investors than to copy their investments. It does not matter how you choose to invest, one thing will always be important: study investing strategies and learn as much as you can about the market you want to invest in.
3 Investing apps
Betterment is a robo-advisor and is therefore good for Investors who wants to keep their investing as automated as possible. There are more advanced alternatives in the app for investors who wants to be more hands on, but it is not the main point with Betterment. So, if you want to engage in more active investing, Betterment is probably not for you. The Betterment portfolio uses diversified ETFs. The annual fee for the standard account is 0.25% of your fund balance. If you have a balance of 100.000 USD or more, you can upgrade to a premium plan with real life advisors and the fee increases to 0.40% of your fund balance.

Acorns is a micro investing app. This is a good start for beginners since you can invest really small sums. The amount you start with depends what kind of investment vehicle you choose. It does require USD 5 to start investing in diversified ETFs with thousands of stocks and bonds. The intriguing aspect to Acorns, is that you can link your credit or debit card to Acorns and use your spare change to invest in ETFs. You can obviously also set up a recurring transfers into your account. Acorns is a robo-advisor, so the investing is automated. They also offer family accounts, meaning you can get investment accounts for your children as well. The fees may vary depending on investment vehicle and then you have a 3$ Personal Plan or a 5$ Family Plan.

eToro is one of the leading trading apps. A trading app is really a financial trading platform of a broker, accessed through an app. Different trading apps offers different investing alternatives, some allow you to buy and sell stocks, commodities or cryptocurrencies and other assets. Some apps only offer CFDs, which means that you do not actually buy and hold the asset itself, but instead trade in the value of the underlying asset. eToro offers all major asset categories such as stocks, crypto assets, commodities, ETFs, indices and a massive selection of currency pairs. For more information on eToro see our full eToro review. eToro is a good option for the investor that wants to invest actively, whether you are a beginner or advanced investor.
Then there are investments apps like Webull that offers IRAs so that users can manage retirement funds in the same place as their other investments. Or Twine that allows couples to invest together for a shared goal such as a down payment on a house or for world travel.
Top takeaways
Here we have covered a few different apps to get you started. There are a huge variety of investing apps available with different focus depending on the needs of the user. The number of investing apps on the market is only going to grow. Remember to be thorough when looking at the cost and fees that the app provider charges. What app you choose really depends on your personal economic situation and what your end goals are.
Please comment below