EURUSD is trading in a bullish trend, up from 1.118 level, where a higher degree wave 2 correction had found a base. We labelled a five-wave impulsive movement in progress, with price now trading at the end of a sub-wave v) of one. Once we get five minor legs within the wave v) of one, that is when we anticipate a temporary setback, labelled as a potential wave two.
Possible resistance for sub-wave v) of one can be near the Fibonacci ratio of 100.0 (1.140 region).
We are also looking higher, as long as price keeps trading above the invalidation level at 1.118 zone.
EURUSD, 1h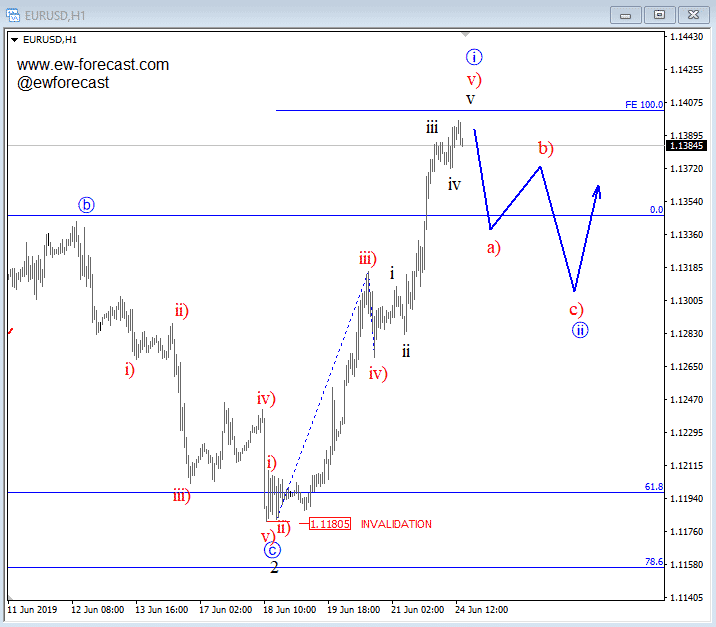 GBPJPY can be trading at the start of a bigger, bullish cycle, with recently completed legs a/I and b/ii. Latest sharp rally from the 135.8 region can be sub-wave i), followed by its corrective leg ii), which can look for support near the 136.4/136.23 area.
A rally above the 137.10 level would confirm a bullish continuation.
GBPJPY, 1h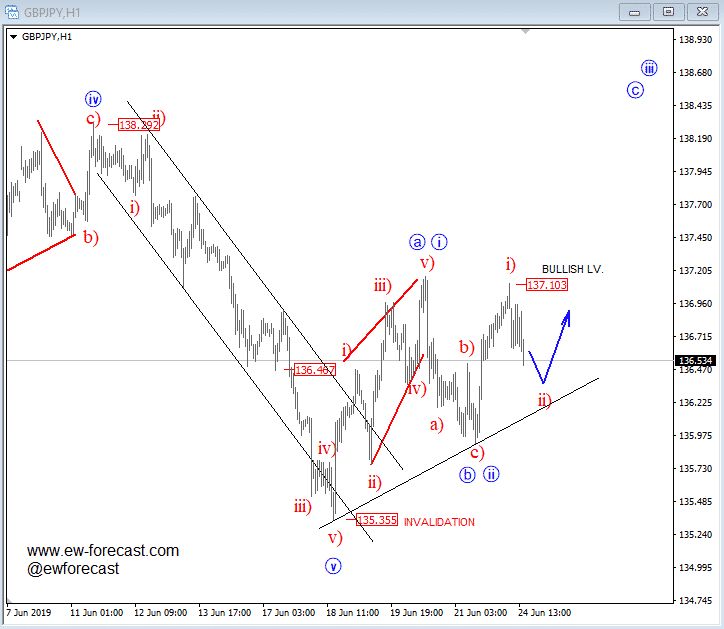 @ewforecast