Daily Digest:
w/c 11 December: A bullish end to the week for US and global stock indices after the US Employment report and Michigan Consumer Sentiment survey. Focus this week on Tuesday's US CPI data then the FOMC decision
>
Best Squawk Service in the UK 2023
Best Squawk Service in the UK 2023
What is a squawk service and why do I need one?
A squawk service is primarily an audio feed that you can access via your desktop, tablet or mobile phone. The main squawk services provide up to date, real time (and in some cases delayed) financial markets news via an audio commentary. This will include breaking new stories that could impact finical markets asset classes, whether the news is economic, fundamental, technical or geopolitical.
In addition, most squawk services also have social media channels, through which they update their subscribers (but also the public, this social media aspect is usually free).
Finally, squawk services also provide their own unique, financial markets reports on various aspects of markets and trading.
What squawk services are available in the UK 2023?
Looking for the best squawk service in the UK for 2023? Then you are in the right place! There are only a handful of decent squawk services available to today's UK Forex trader (and for trading all asset classes; shares, stock averages, commodities, bonds). Financial markets and Forex trading are continuously developing, making it difficult for both the UK and global forex trader to stay up to date. In this climate a squawk service is an invaluable addition to your trading tools.
The 3 best squawk services in UK in 2023:
Live squawk
Trade The News
Trading Floor Audio
The best squawk service for one trader may not be the best squawk service for another. It depends on your trading style, what you want to trade and your support needs. Some squawk services are general, whilst some aspects might appeal to a trader's individual style and needs.
Live Squawk

Of the 'squawk' services out there, Live Squawk News seems to be one of, if not the most prominent service.
Harry Daniels founded Live Squawk around 2004. He has been the Managing Editor since 2019. The audio news service has been broadcasting over the internet for more than 15 years. The service operates 24 hours a day, Sunday to Friday, and covers all the major asset classes.
Its audience is predominantly a mix of professional traders and brokers, but it is branching out and providing the FX retail segment a less expansive and thus cheaper product called LS Trade. This product is not as comprehensive as the macro one (Live Squawk) and does not offer reports and previews, but it is good value for money.
Live Squawk is somewhat one-dimensional. Let us clarify. If you trade just equities, for example, you can't simply choose this as an option for news, you have to subscribe to the whole Macro product. It is good and worth the price if you can afford it but for the newcomer, it is a little over-engineered.
Overall however, the Live Squawk team know their trade and are often the first to break market-moving news.
Live Squawk's audio squawk might well be the best in the business. The service broadcasts from London, 24 hours a day, from Monday to Friday. There is no Live Squawk broadcast over the weekends and selected UK holidays.
The quality of the audio cast is excellent. It covers most of the major asset classes, such as FX, commodities, equities, and fixed income. It has excellent access to various Central Bank "lockups", so in that regard, it is unbeatable.
On the downside, the audio is single-channel and it can become almost wholly irrelevant to someone not trading all assets.
Live Squawk maintains a Twitter page, where it features news recaps. It also publishes its own news there, with a delay compared to the audio feed.
Besides Twitter, Live Squawk also has a Facebook page, and it is present on LinkedIn.
The written reports of the service are superbly comprehensive. They contain all the headlines, linking to full articles and reports.
The recommended retail price of a Live Squawk subscription is £250 plus VAT/month/user.
---
Trade The News

Trade The News started providing audio squawks in 1998. That makes it the first such operation in existence. Nowadays, the company has expanded its services, offering interactive audio squawk services over a diverse range of platforms, prospecting, analysis, and portfolio management.
Institutional as well as retail clients/traders can take advantage of the lightning-fast news TTN delivers. The latter category may, however, find the prices somewhat prohibitive. That said, for a skilled trader, TTNs services are tools that can pay for themselves with just a couple of right news deliveries.
TTN broadcasts 24/5.5. Broadcasts are from late Sunday afternoon EST when the aussie markets open till usually Friday evening around 6-7pm EST.
The quality of the audio squawk service is outstanding. The audio is clear, crisp, and the reports are on time and on target. TTN's speed is up there with the best in the industry. Its squawk delivery speed offers a valuable edge to its users. Therefore, TTN offers a valuable edge to its users.
Other TTN services are:
The Interactive Live News Desk allows users to ask the research desk questions directly. Through this feature, the individual trader can use the community to gain insights into inexplicable market movements.
The 13F Radar scans the filing documents of companies, digging for clues about possible price movements.
The daily market updates are condensed daily reports the service sends out every morning.
Events Calendar.
Weekly summary.
The market coverage of the operation is excellent. It deals with equities, indices, fixed income/currencies/commodities, industries, financial news, materials, energy, healthcare, etc.
News delivery is far from being one-dimensional. In every one of these categories, users can select American, European, and Asian markets.
The operation maintains a social media presence through Twitter, Facebook, and LinkedIn.
Based on the range of services offered, TTN has worked out several pricing options.
The Standard Equity Text Membership costs $156/month.
The Premium Radar 13F Membership is $234/month.
The Pro Equity Audio Membership is $364/month.
The cheapest option is the Standard Macro/FX Text membership, at $88/month.
The Pro Macro/FX Text membership is $193/month.
---
Trading Floor Audio (formerly Sigma Squawk)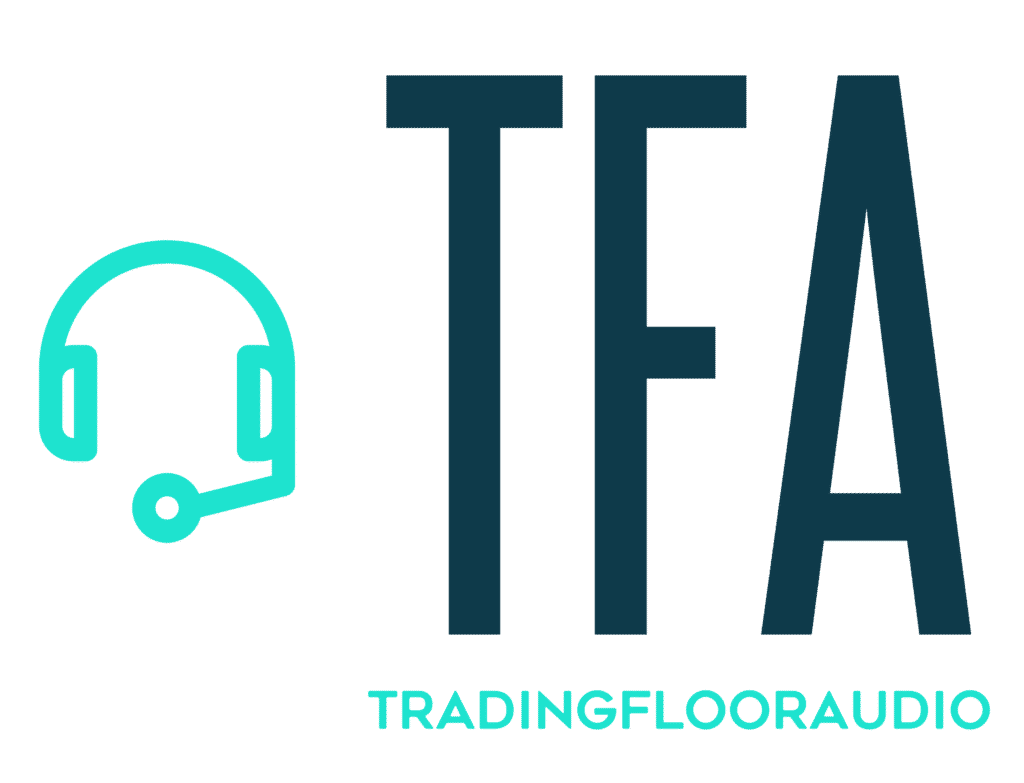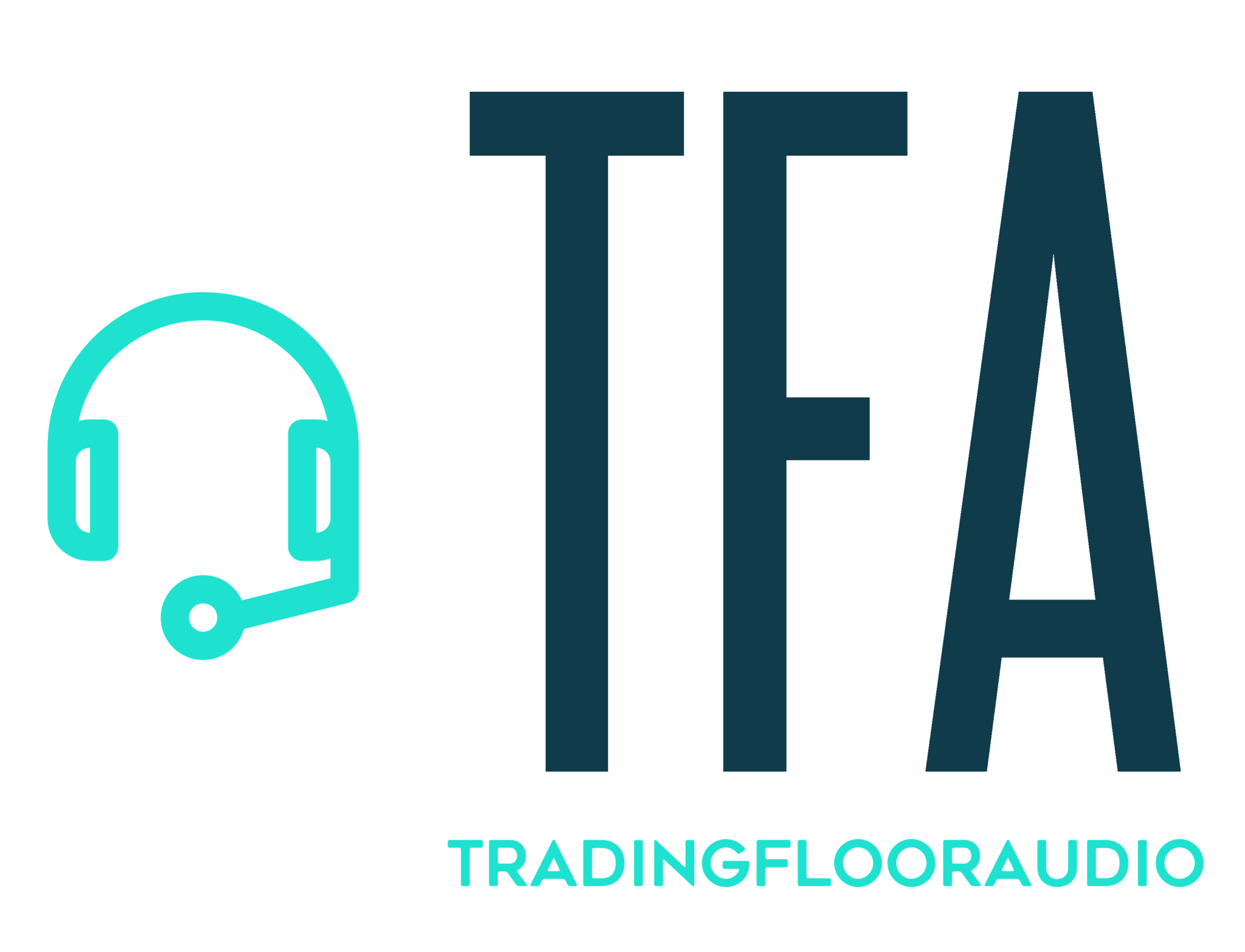 This squawk harks back to the old days of the markets, where barrow boys yelled out and gave you the flows in colourful language at 100 decibels. This service is more cost-effective than its peers without necessarily the refinement of Live Squawk.
Nonetheless, what it lacks in finesse it makes up for in enthusiasm and depth of knowledge. This is what a trader wants to hear, particularly regarding geopolitical events. The main protagonist on the microphone is Paul Johnson, a market professional of over 30-years, and someone who you can tell has seen it all.
As noted above, although it is less edited than Live Squawk and not everyone's "cup of tea", you don't miss the important headlines and you can tell Paul knows his markets.
Trading Floor Audio is more opinionated and rougher around the edges but no less effective.
The service delivers its squawk broadcasts from 23:59 on Sunday to 21:00 on Fridays. It does not offer a service over the weekends. According to the Trading Floor Audio terms of service, squawk broadcasts may be suspended occasionally for upgrades.
The quality of the audio service is good, although, as mentioned, it may not fit into a "mainstream style". The service focuses on economic and financial news as well as central bank announcements.
Trading Floor Audio's social media activity focuses on Twitter. The Twitter account of the service delivers news and headlines in a fashion similar to that of other services.
The written reports of the service favour brevity and headline-style posts. Some of the headlines link to full news articles.
Trading Floor Audio offers subscription-based services. The exact price of the subscription is determined when a client places an order. Prices are subject to VAT where applicable.
Please comment below