Good morning traders!
A lot of JPY cross pairs moved lower in the last 24-48 hours, probably because of higher 10 year US notes prices/lower yields after recent push out of an ending diagonal here on 1h chart of 10 year futures.
10 Year Us Notes, 1h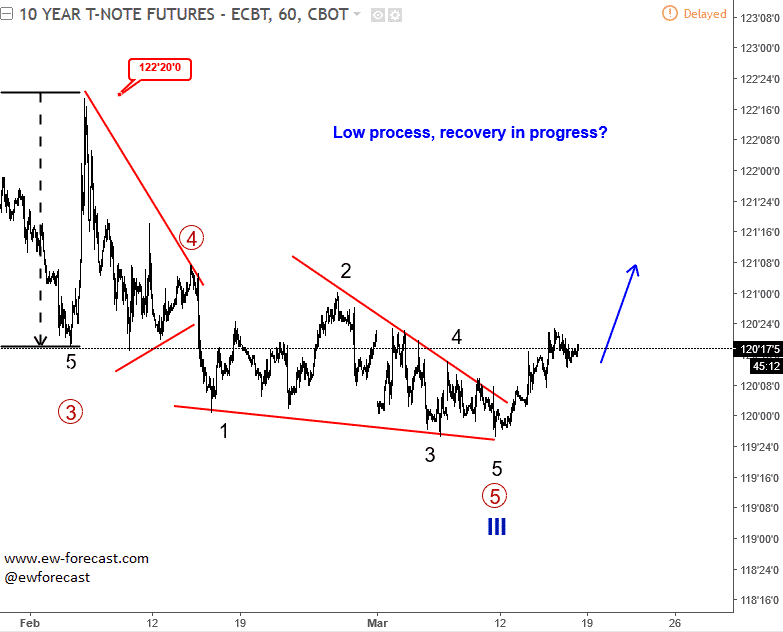 What we see are also higher German bunds, about we warned you on Monday when highlighted more upside into a fifth wave which brings down the EURUSD that can make a lower swing low and maybe even a turn up from 1.2550 next week, when bond market can make a pullback.
German bund, 1h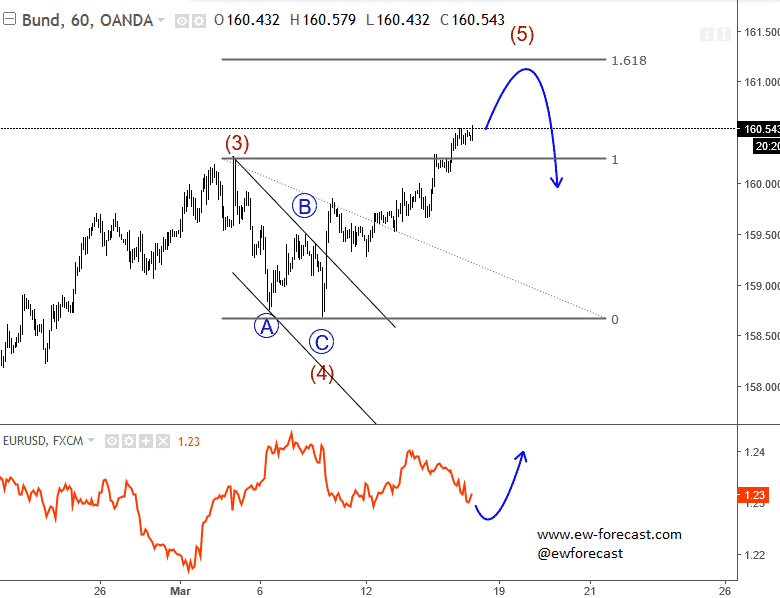 EURUSD, 1h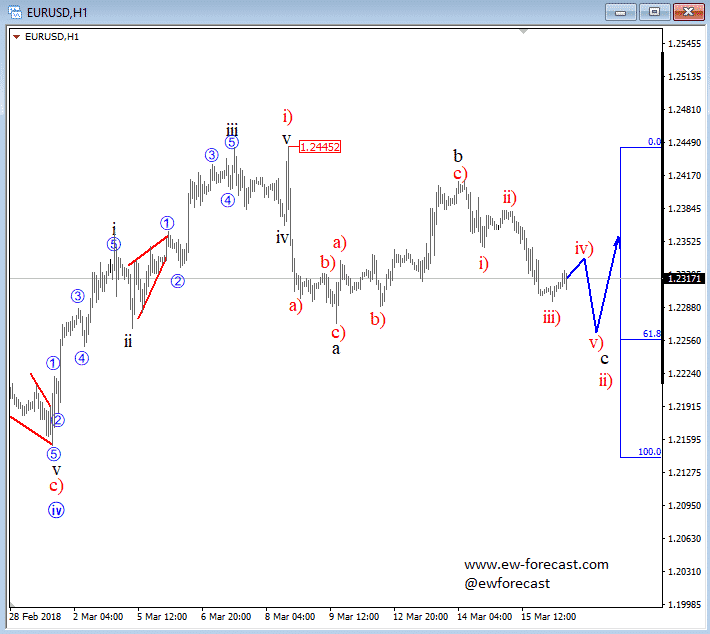 An ending diagonal is a special type of pattern that occurs at times when the preceding move has gone too far too fast, as Elliott put it. A very small percentage of ending diagonals appear in the C wave position of A-B- C formations. In double or triple threes, they appear only as the final "C" wave. In all cases, they are found at the termination points of larger patterns, indicating exhaustion of the larger movement.
structure is 3-3-3-3-3
a wedge shape within two converging lines
wave 4 must trade into a territory of a wave 1
appears primarily in the fifth wave position, in the C wave position of A-B- C and in double or triple threes as the final "C" wave
Read more technical analysis here.