EUR USD

Latest EUR USD Analysis and Forecasts
Corrective moves for stocks and the US Dollar
Published 7 hours ago | Share:
Macroeconomic/ geopolitical developments
The COVID-19 coronavirus continues to spread globally, with the current epicentre still in Europe, but quickly shifting to the US.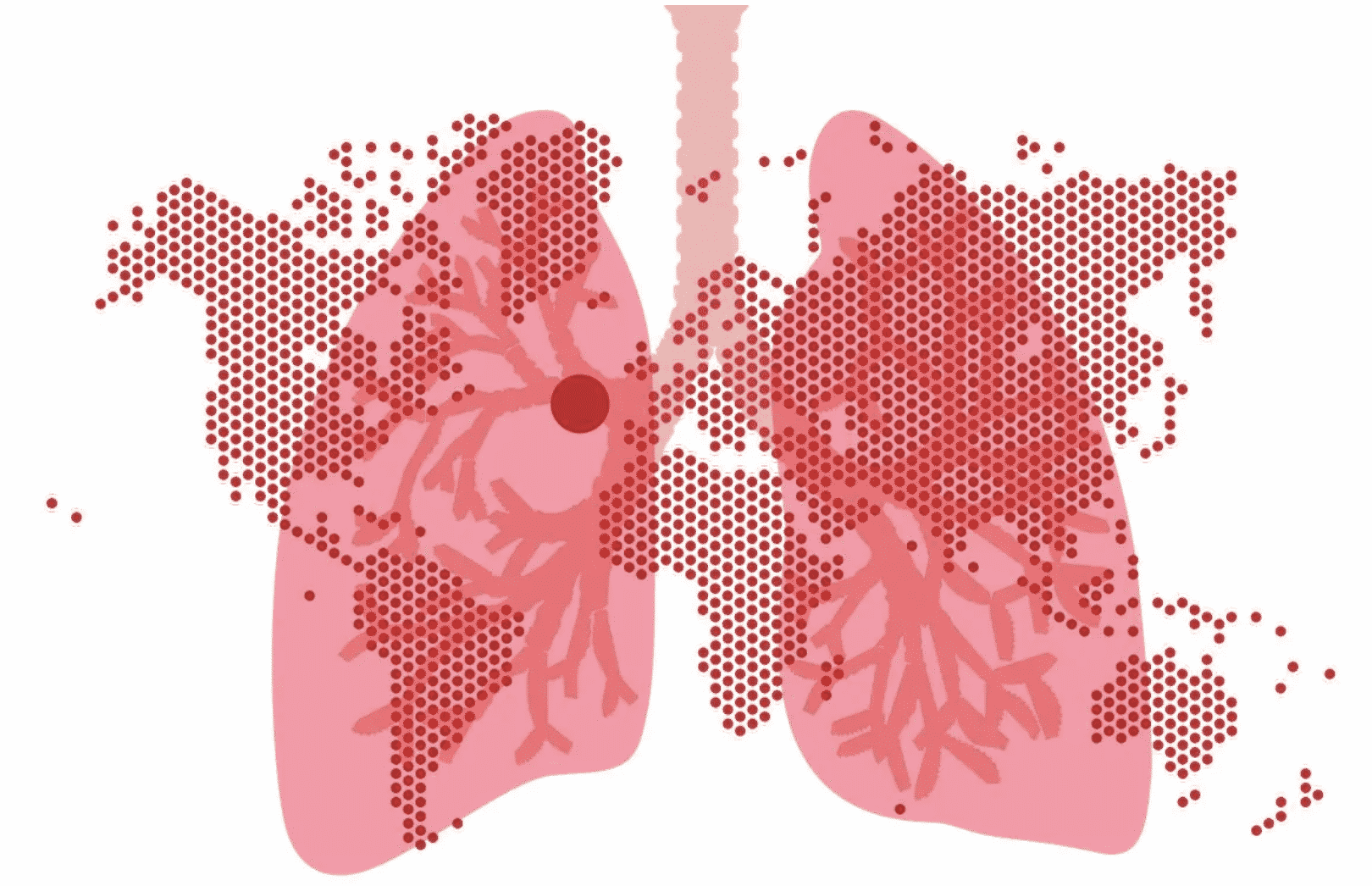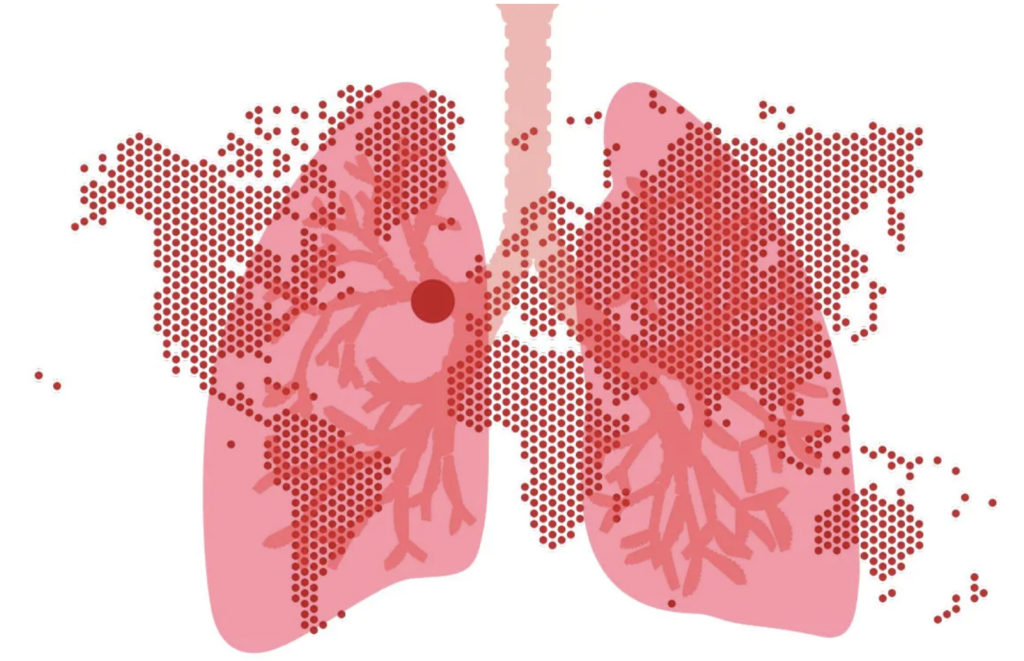 The British Prime Minister, Boris Johnson and Heath Secretary Matt Hancock have both tested positive for coronavirus (though symptoms are understood to be mild).
The surge in cases in New York and the tri-state area of New York, New Jersey and Connecticut has even seen President Trump consider a quarantine of this area, to which New York State Governor stated, 'I don't think it's legal' and that it would bea 'federal declaration of war'.
Practically all European nations are in some form of lockdown, with restrictions on public movement and work from home rules enforced.
Panic buying has subsided to an extent with the lockdowns, but some civil unrest is starting to surface, notably in Italy.
Global Central Banks have slashed interest rate to or very close to 0%, with many Central Banks restarting Quantitative Easing (QE) programs.
In addition, short-term liquidity funding for banks has been established to keep financial markets from a liquidity crisis, that was feared the prior week.
Governments globally have introduced various fiscal stimulus and protection measures.
The latest being the $2.2 trillion economic stimulus package passed by the US on Friday.
The aim remains to protect businesses and workers from the inevitable economic slowdown that the lockdown restrictions will create.
The economic slowdown has already been highlighted in the data, with a record of over three million weekly Jobless Claims number in the US on Thursday, this is Americans filing for unemployment.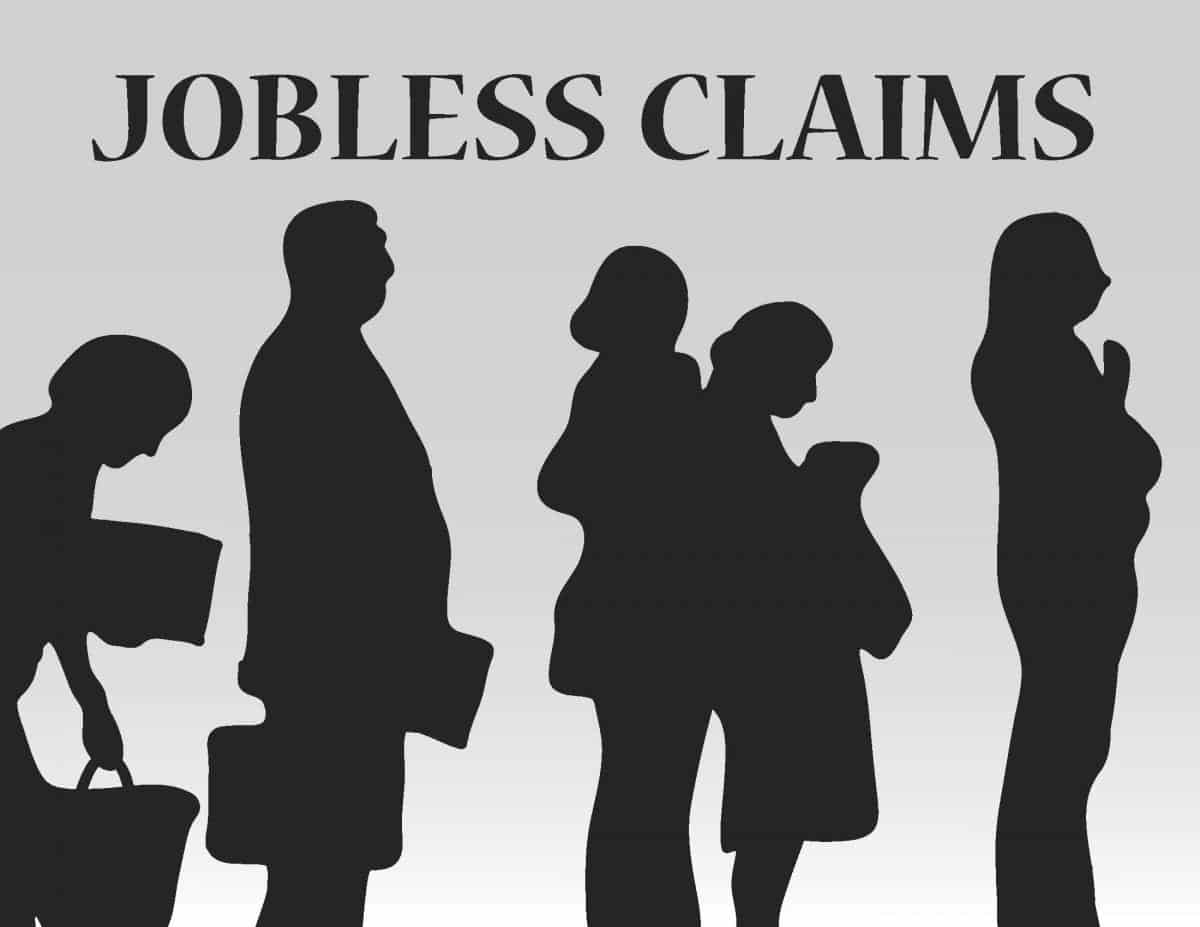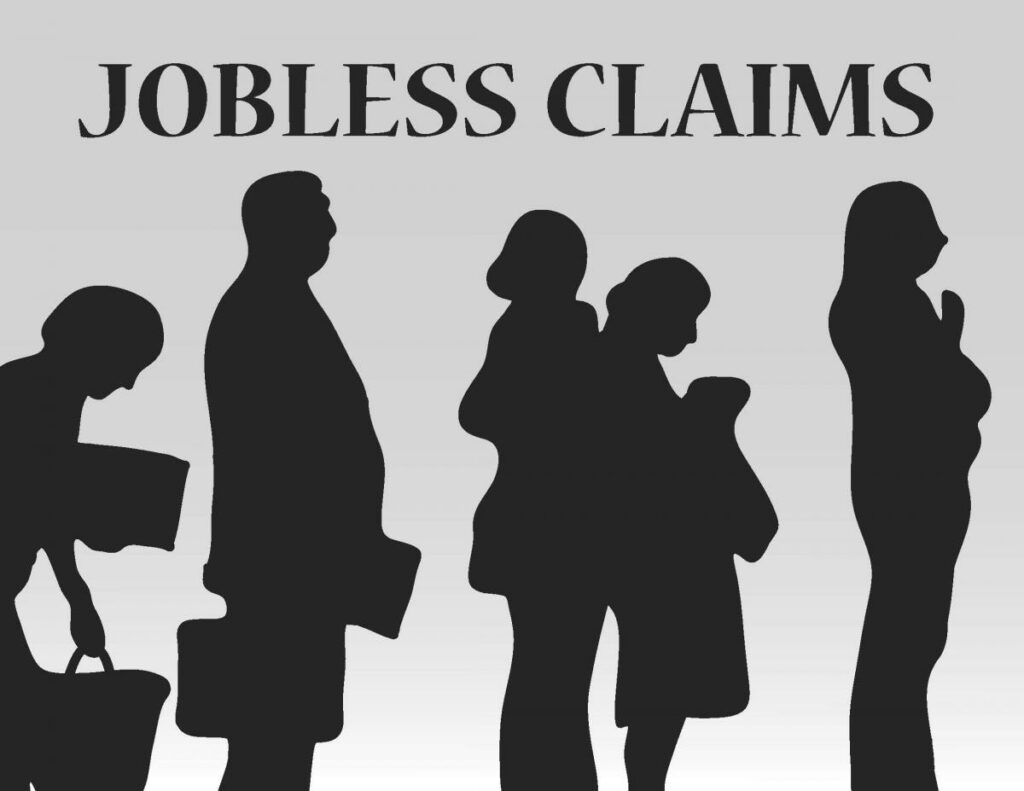 Global financial market developments
Global stock markets remain extremely volatile, with daily swings of 5-10%, but with a more positive tone seen over the past week, as the major averages have tried to form bases and recover.
However, weak closes for global share indices on Friday have maybe signalled that this recovery effort has concluded for now.
In the Forex space, the US Dollar has recoiled back lower against major currencies, having surged the prior week during a liquidity crisis.
The "risk currencies", the Australian and New Zealand, have been significant gainers in the past week.
Moreover, the Euro and GB Pound have also shown strong recoveries versus the US Dollar, reversing much of the losses from the prior week.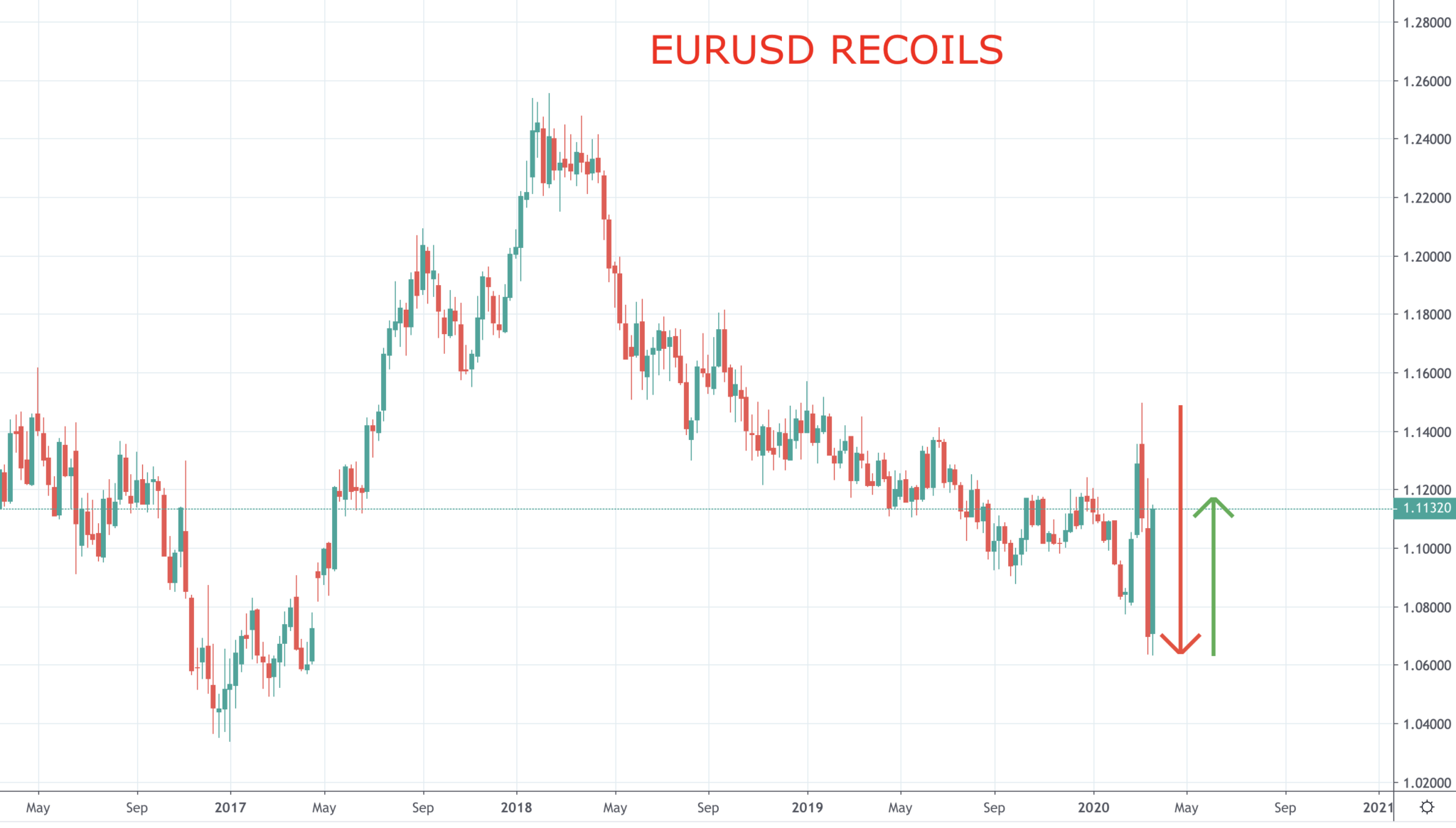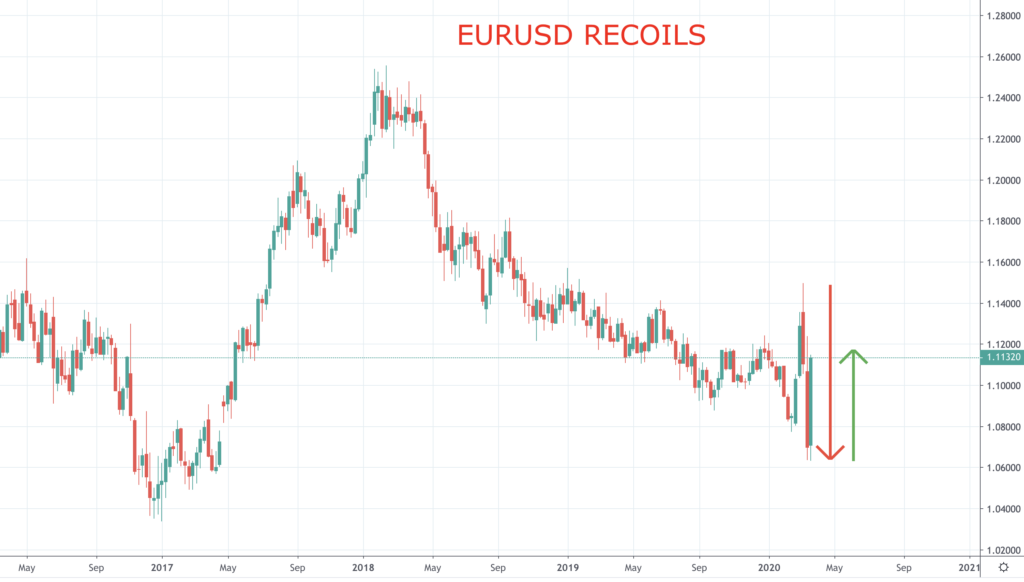 On the commodity front, Gold has surged back close to the March peak around $1700, partially due to technical supply issues in the underlying physical gold market, alongside a reaction to the weakening of the US Dollar.
The Oil price has probed back lower, with West Texas Intermediate (WTI) oil still poised close to $20.
Also, in the commodity space, base metals have tried to rebound, but the Copper recovery has stalled, with risks maybe turning back lower to start the week.
Key this week
The US and European deaths from coronavirus and cases will remain in focus.
The lockdown policies put in place by governments will also need to be monitored.
Government support for financial markets, businesses and individuals will also stay under scrutiny.
The overall functioning of the financial markets will be important too, of particular concern remain pressures in the stock and liquidity markets.
The weak oil price also remains important to monitor going forward.
Data is becoming more relevant again, with Thursday's US Jobless Claims number a key focus, alongside global Purchasing Managers Index (PMI) data on Wednesday and Friday and the always important US Employment report, also Friday
| | |
| --- | --- |
| Date | Key Macroeconomic Events |
| 30/03/20 | German CPI |
| 31/03/20 | UK GDP; German Unemployment |
| 01/04/20 | Global Markit Manufacturing PMI; US ISM Manufacturing PMI |
| 2/04/20 | US Jobless Claims |
| 03/04/20 | Global Markit Services & Composite PMI; US Non-Manufacturing ISM PMI; US Employment report |
---
Please join the EUR USD discussion
EUR USD Currency Converter
Cheap and Fast Money Transfer
Other major currency pairs
---
BUY - rate is expected to increase, i.e. the first currency gains value against the second currency.
SELL - rate is expected to go down, i.e. the first currency is expected to lose value against the second currency.