The US Dollar has tried to rebound over the past 24 hours, as Fed Speakers have tried to curb market enthusiasm for more aggressive rate cuts.
However, the US$ weakness from last week which push the EURUSD Forex Rate through important resistances leaves the bias for EURUSD to the upside.
Clearly, this weekend's G20 summit could be critical for the future path of the EURUSD FX pair, but the technical bias is higher.
EURUSD upside risk intact
A spike lower and a rebound Tuesday from just below our 1.1360 support (from 11343), to sustain upside forces from Monday's probe up through 1.1386/90 resistances after last Friday's surge and intermediate-term bull shift above 1.1348, to keep risks higher for Wednesday.
We see an intermediate-term bull trend since the push above 1.1348
For Today:
We see an upside bias for the 1.1410; break here aims for the key 1.1448 peak, maybe towards 1.1488.
But below 1.1343 opens risk down to 1.1315.
Intermediate-term Outlook – Upside Risks: We see an upside risk for 1.1448.
Higher targets would be 1.1509 and 1.1570.
What Changes This? Below 1.1180 shifts the intermediate-term outlook back to neutral; through 1.1106is needed for an intermediate-term bear theme.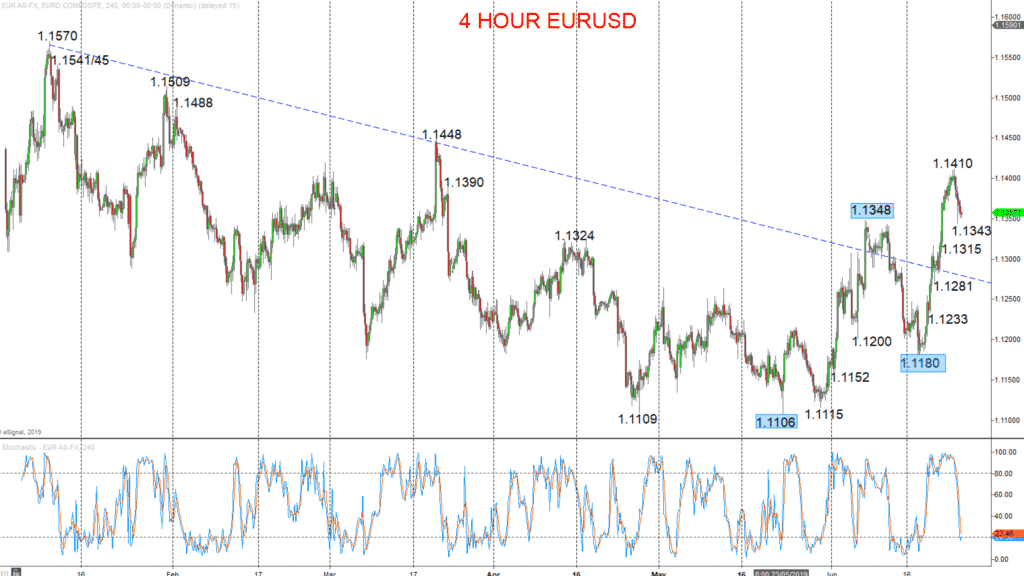 4 Hour EURUSD Chart