US equities undermined as shutdown and trade standoff spooks the market
This has allowed a recovery in gold prices
Shorts have been squeezed out of the gold market
Bullish sentiment will dominate prices toward 1265
Gold slipped on Friday, December 21st, 2018 by $8.95 or 0.71% to close at $1258.95/Troy Oz. This may have been a reaction to the $11 gain on Thursday when equities endured yet another torrid day.
It seems that one should not judge the market by the Friday trade, instead look at Thursday's action as it suggests gold is seen as a safe-haven for investors. Given there is a high likelihood of further market declines and volatility, the metal may be well-supported over the thin market holiday season and beyond.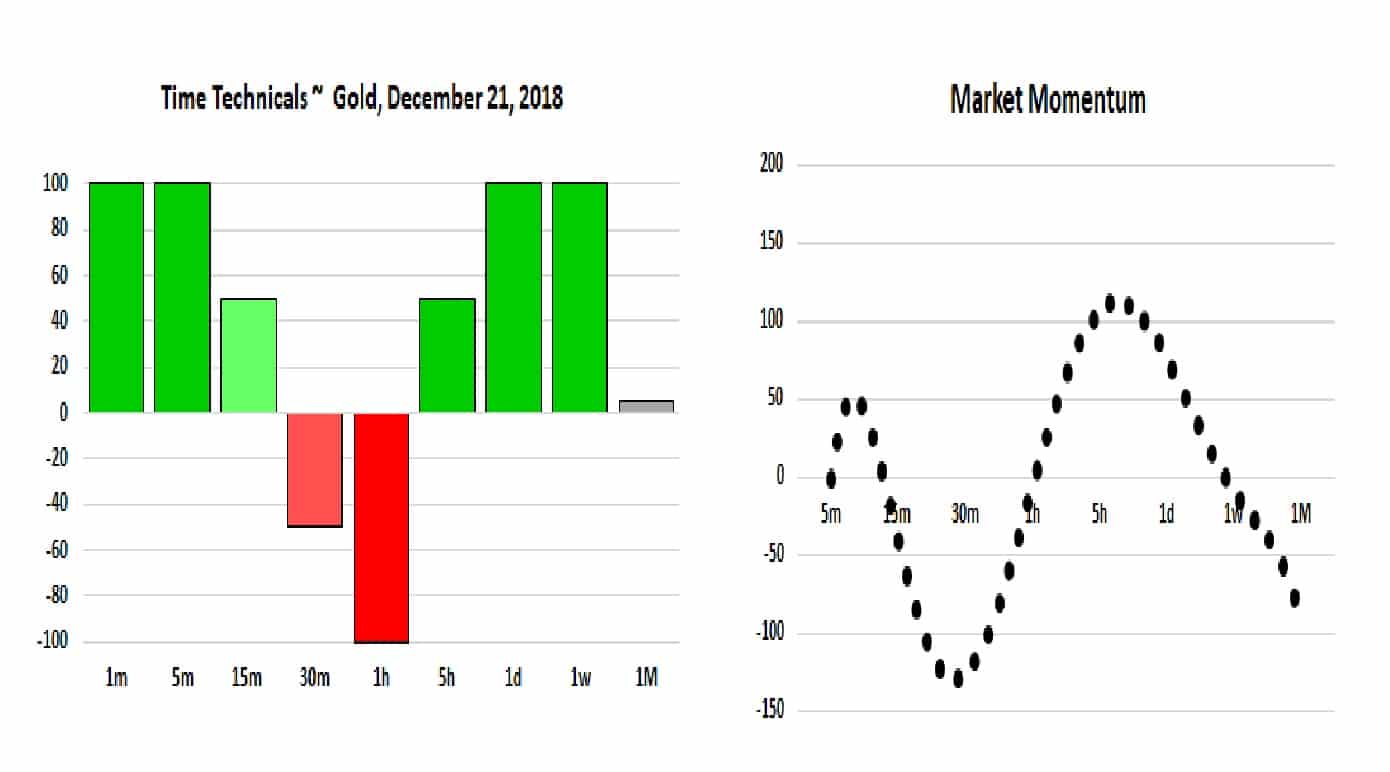 Source: www.tradingeconomics.com, Spotlight Ideas
The chart above suggests the technical sentiment is broadly positive, although between three and four weeks from here that positive mood music may start to dissipate.
One needs to look at the bigger picture as Q1 2019 is unlikely to see an end to many global tensions. In fact, as the Democrats take control of Congress on January 20th (four weeks from now) the disruption in the U.S. may well unsettle US economy even further so fettering U.S equities and the U.S. Dollar.
In addition to the potential bear market in stocks, a softer Dollar will be a major catalyst for higher gold prices.
The Dollar Index has enjoyed a rebound recently closing at 96.483 yesterday. A breakdown below $96 would set the stage for a fresh and significant leg lower that could in turn keep a strong bid in gold and indeed other dollar-denominated asset classes. Wow…there may be a new lease of life in the commodities market on a broader basis!!!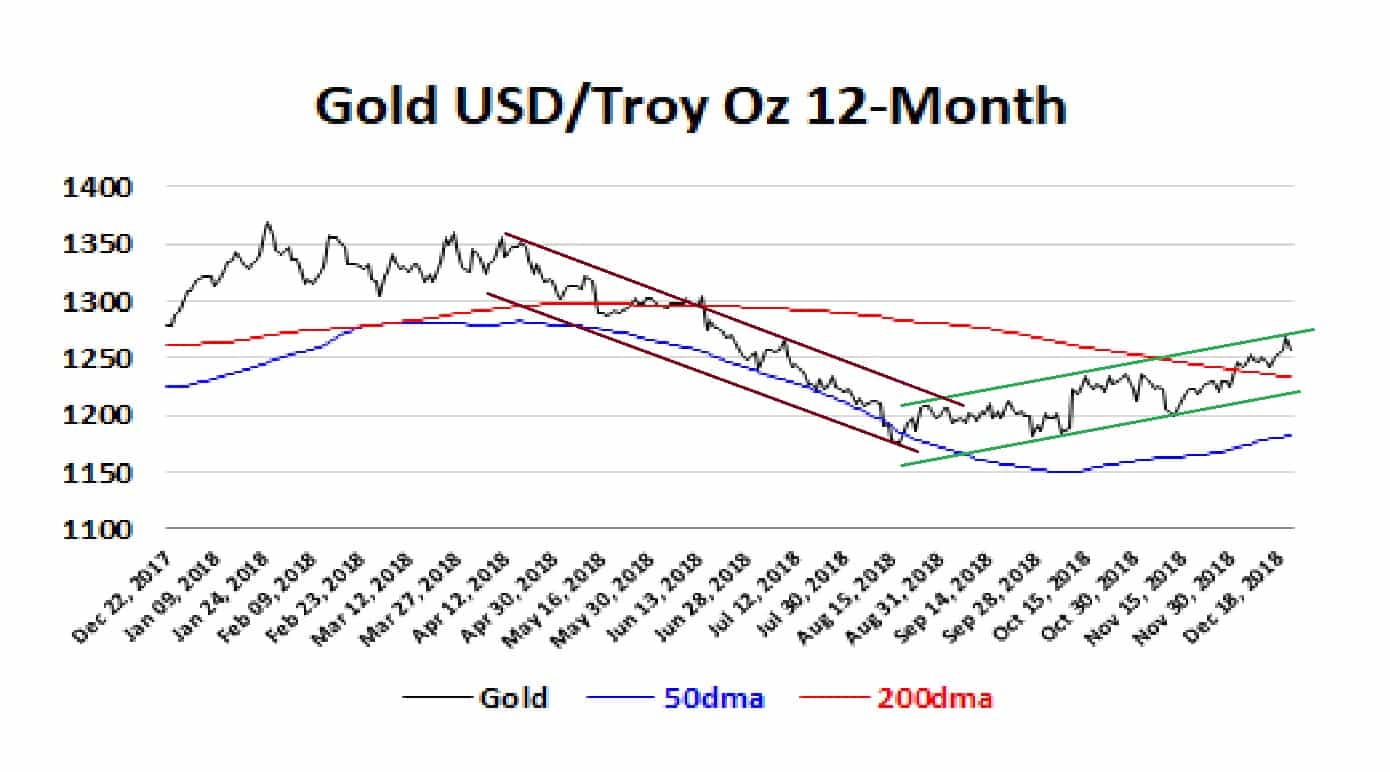 Source: www.tradingeconomics.com, Spotlight Ideas
Speculators have accumulated additional long positions; the holders of shorts have started to head for the exits as the market picks up and I am long here looking for prices to consolidate and post further gains to $1,265/Troy Oz. (Stop Loss set at the 200 DMA level of 1233.69)