Gold has endured a dreadful week
The strength of the Dollar will continue to fetter gold
There was a small bounce on Friday afternoon
It was short-covering, the downtrend will resume on Monday
Gold prices endured the worst week of March by the time trading in the U.S. had closed. The metal was weighed down by a stronger U.S. Dollar as the Dollar Index gained 1.14% on the week.
This also proved to be the weakest month since August 2018 with the one-week chart suggested gold has developed a bearish reversal pattern.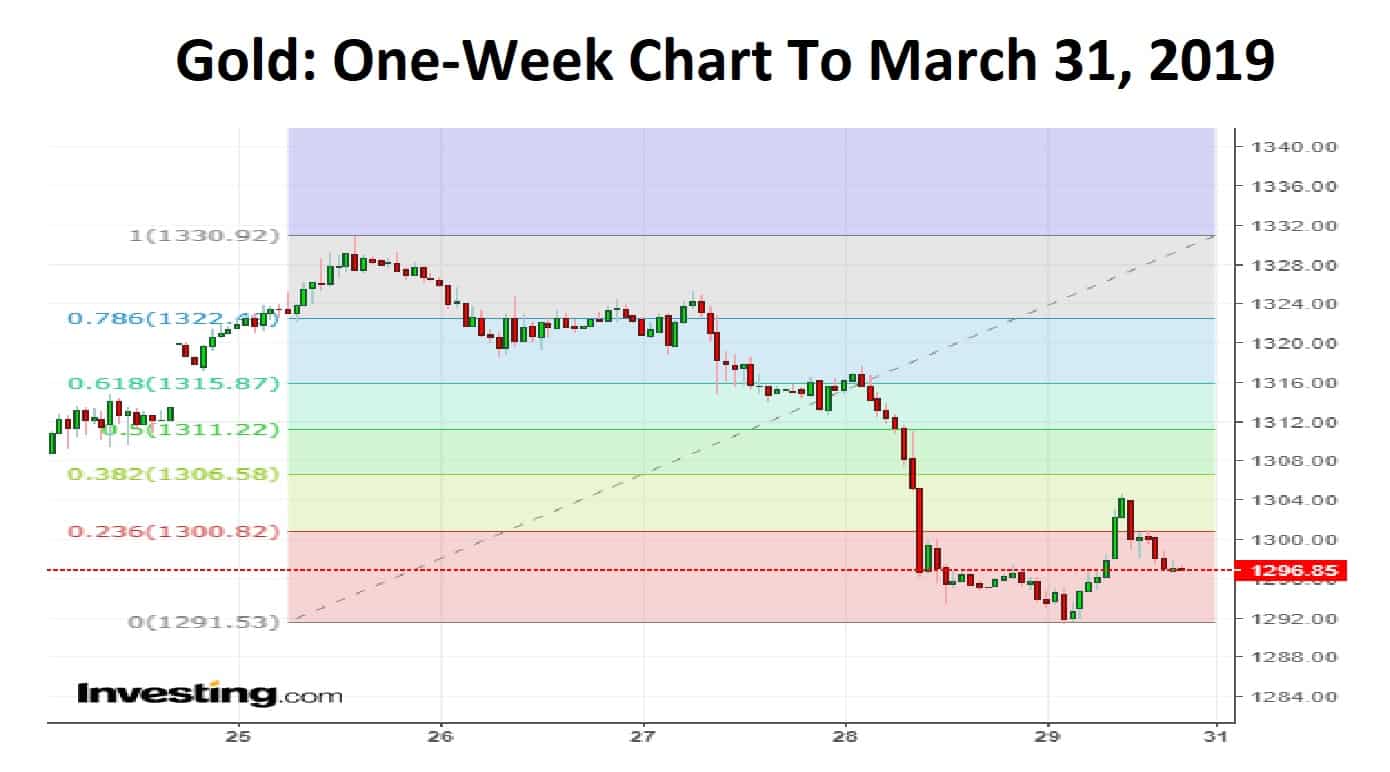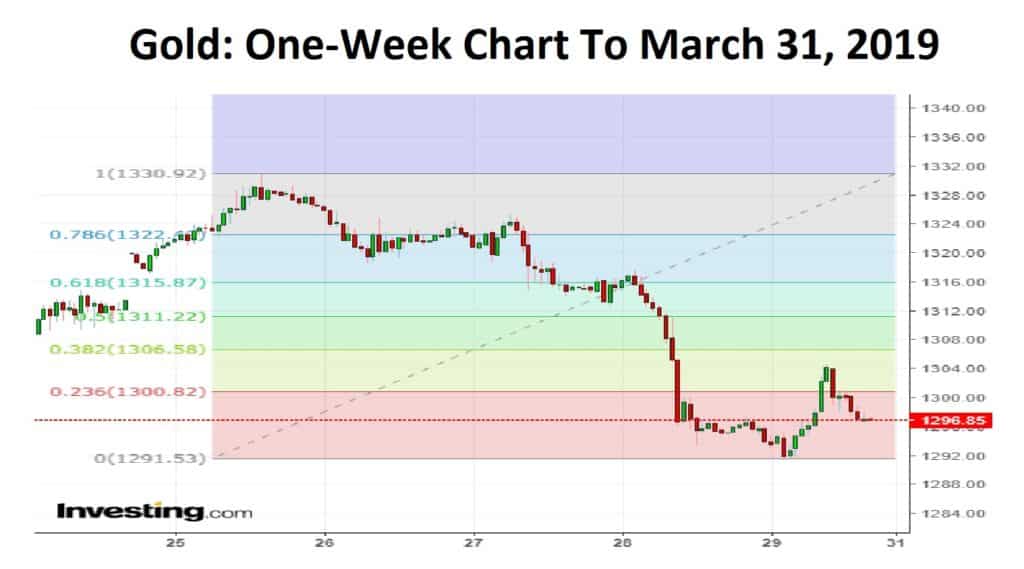 Source: www.tradingeconomics.com , Spotlight Ideas
Should April prove to be a similarly disappointing month for gold, one may observe a dominant downtrend develop in the medium-to-long-term scenario.
Therefore, there is merit in looking at the weekly chart above. Last week, gold prices fell under a near-term rising support line that can be traced back to March 7th. This comes after failing to break above the resistance from gold's top in February. One can see that there was an abrupt halt and reversal of fortune at 1330.92.
The decline last week was momentous in terms of speed; however, one must acknowledge that it found good support at 1291.53 and so end of week buying, (booking profit by covering shorts maybe), meant gold stopped short of breaking down to test older support at the range of 1276 and 1285.
I am looking for the selling pressure to resume on Monday and so opening the door for a test of the falling trend line from February as one can see in the one-year chart below.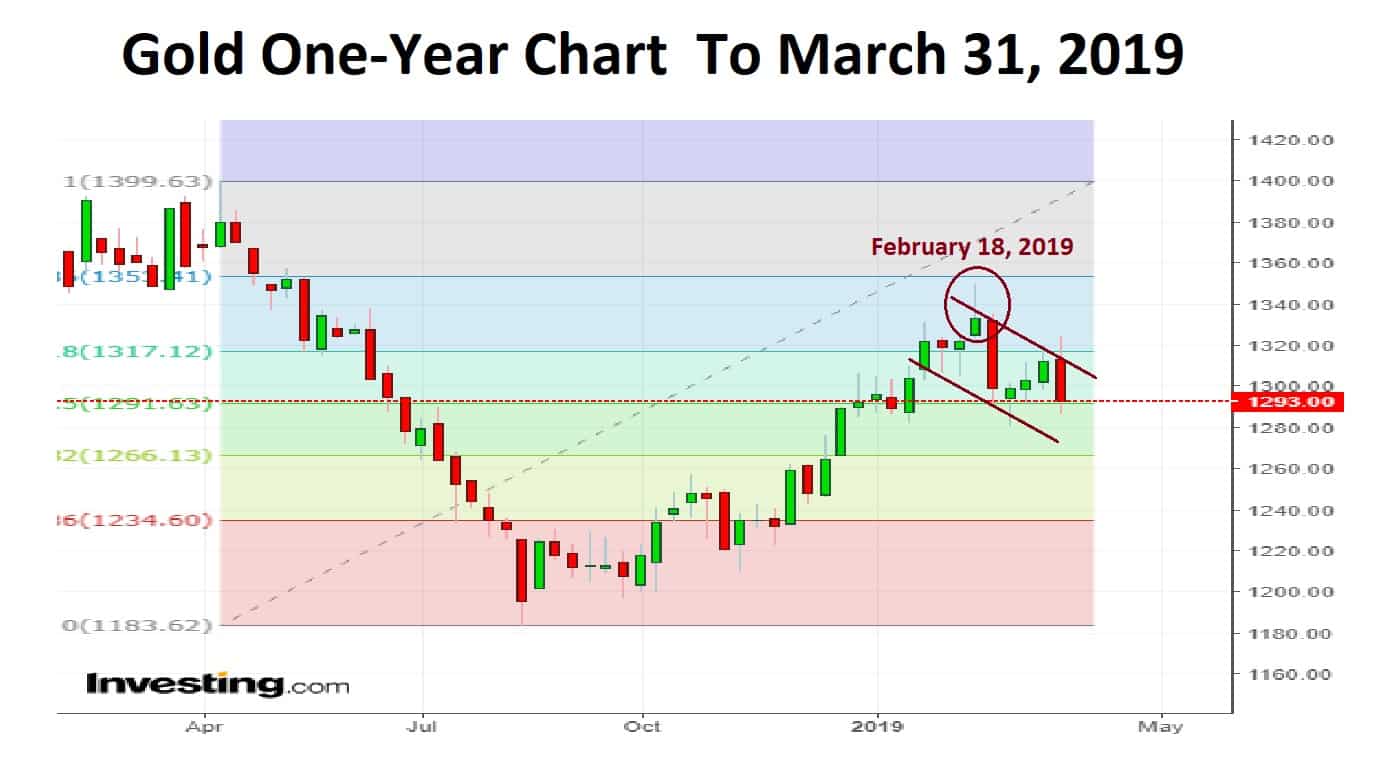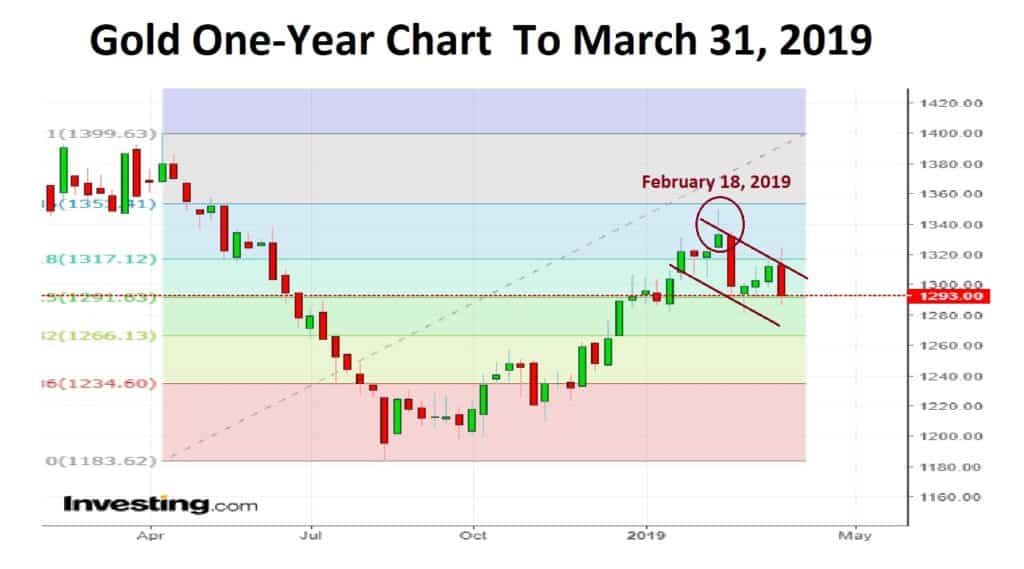 Source: www.tradingeconomics.com , Spotlight Ideas
This opens the door to consolidation testing the next area of support at 1266, a psychological level going back to December 2018.
Summary:
Sell at the opening in the region of 1297 to 1296
Target 1 1266 Target 2 1234…but if market getting crowded happily cover at 1240
Stop at 1325