USDCAD is in a five-wave recovery up from January, however currently is consolidating within a temporary pullback seen in the middle of a much stronger uptrend. We see latest sideways and choppy activity as a wave 4) which can be a triangle in the making, and which points above the 1.435 and into new highs for a wave 5). A strong rally above the upper triangle line, and above the 1.435 level would suggest a completed correction, and wave 5) underway.
USDCAD, 4h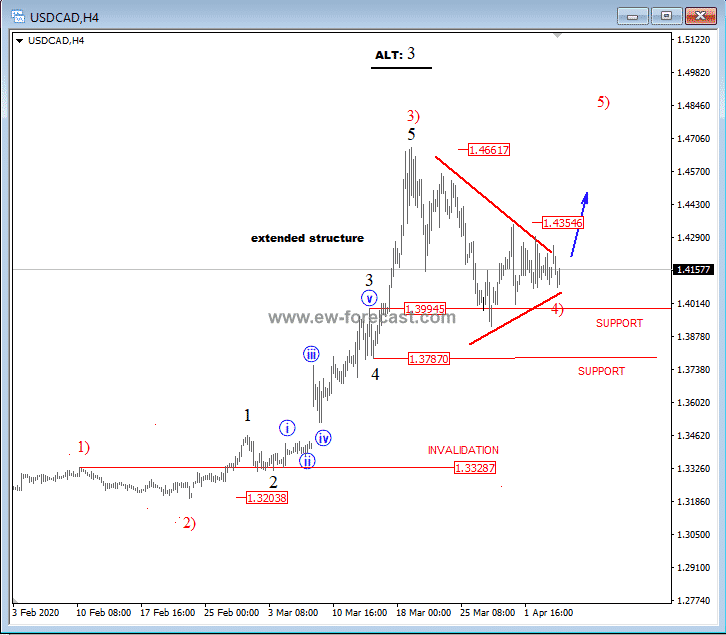 A Triangle is a common 5-wave pattern labeled A-B-C-D-E that moves counter-trend and is corrective in nature. Triangles move within two channel lines drawn from waves A to C, and from waves B to D. A Triangle is either contracting or expanding depending on whether the channel lines are converging or expanding. Triangles are overlapping five wave affairs that subdivide 3-3-3-3-3.

Triangles can occur in wave 4, wave B, wave X position or in some very rare cases also in wave Y of a combination.
An EW triangle example: