USD CAD

Latest USD CAD Analysis and Forecast
Updated January 20th, 2022
Prod lower, risks stay to the downside
Day trade update and view
A Thursday prod to the downside after Wednesday's spike lower, just through the swing low at 1.2449 to 1.2448, to sustain  bear forces from last week's plunge  push below notable multiple supports, including Tuesday's sell off through key 1.2607/04 (to shift the intermediate-term outlook to bearish), to keep risks lower for Friday.
Day trade setup
We see a downside bias for 1.2448; a break here maybe aims for 1.2417/15 and 1.2383/49.
But above 1.2564/70 quickly aims for 1.2603/05 and possibly opens risk up to 1.2666. 
Intermediate-term outlook
The push below key 1.2604 support signalled an intermediate-term shift to a bear trend.
Downside risks: We see an intermediate-term bear trend to aim for 1.2488/71, 1.2285 and 1.2002/00.
What changes this? Above 1.2847 shifts the intermediate-term bear trend straight to an intermediate-term bull trend.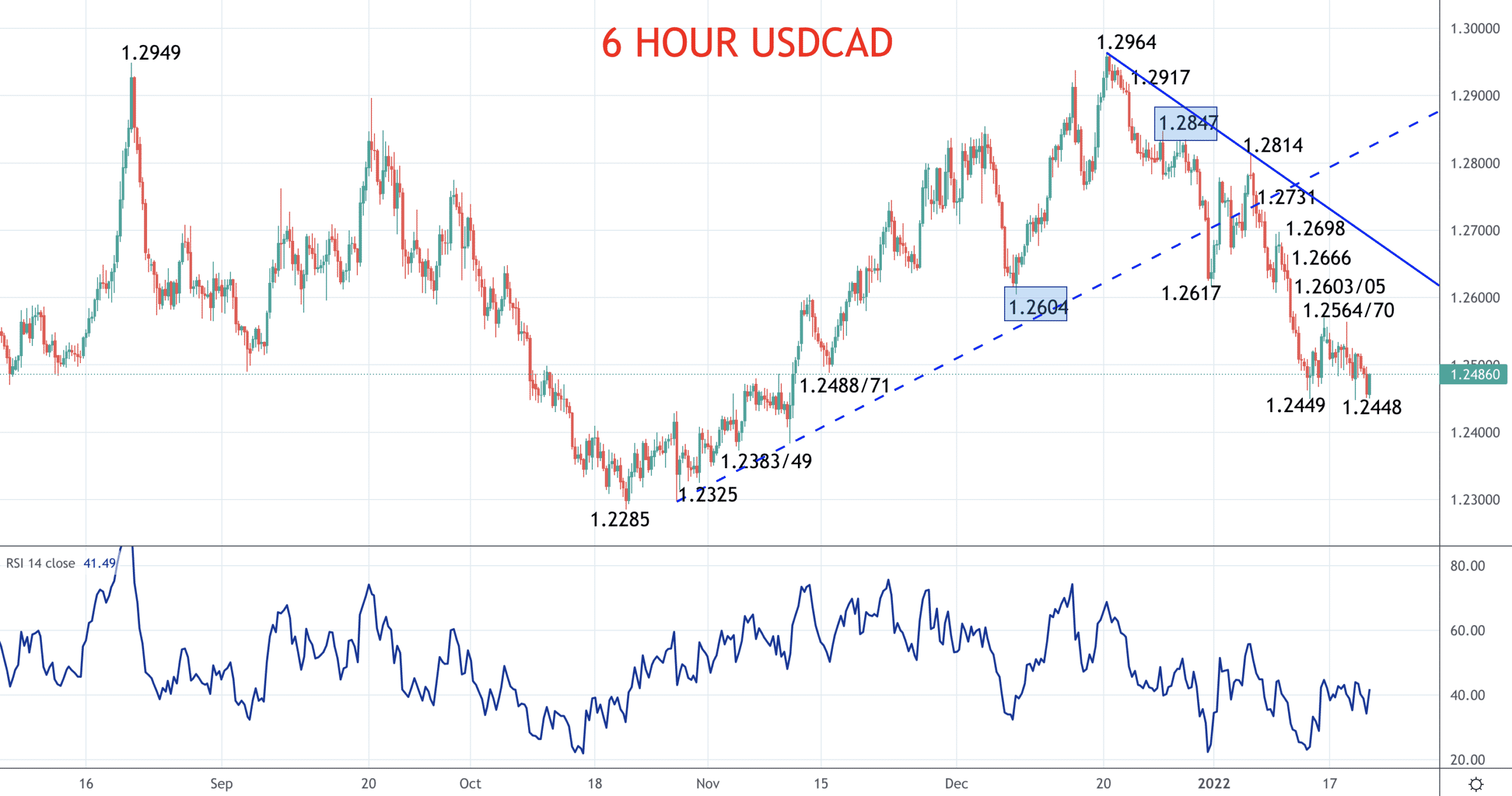 USD CAD Calendar
21/01/22 BoJ Meeting Minutes; UK Retail Sales; Canadian Retail Sales
View Full Calendar
---
Please join the USD CAD discussion
USD CAD Currency Converter
Other major currency pairs
---
BUY - rate is expected to increase, i.e. the first currency gains value against the second currency.
SELL - rate is expected to go down, i.e. the first currency is expected to lose value against the second currency.