Global stock indices have staged resilient rebound over the past 24 hours, shrugging off the "risk off" tone from Monday-Tuesday after Apple's (AAPL) negative guidance from the impact of the coronavirus.
This recovery has been assisted by the number of coronavirus cases in China continuing to rise but at a still slower pace (according to the official figures).
This has allowed the future on the broad benchmark index, the S&P 500, to push into the Monday-Tuesday bear gap and target the record high, as below.
S&P 500 Future day trade outlook: Recovery bias, closing the bear gap
A Tuesday bear gap (gap top at 3385.75) and setback through 3359.0 support, but then a resilient rebound from above 3348.5 (from 3355.25) to push back into the bear gap overnight into Wednesday, to hold onto bull forces from the advance during Monday's shortened US holiday session to a new record high at 3392.5, keeping the threat higher Wednesday.
We see an upside bias for 3385.75; a break above aims for 3392.5 and 3400.0, maybe 3412.5.
But below 3372.25 targets 3362/61, maybe 3355.25 and 3348.5.
S&P 500 Future intermediate-term outlook
An early February surge above 3337.5 signalled an intermediate-term bull trend to aim for 3389.75 and 3500.0.
What changes this? Below 3303.5 sees an intermediate-term shift to bearish.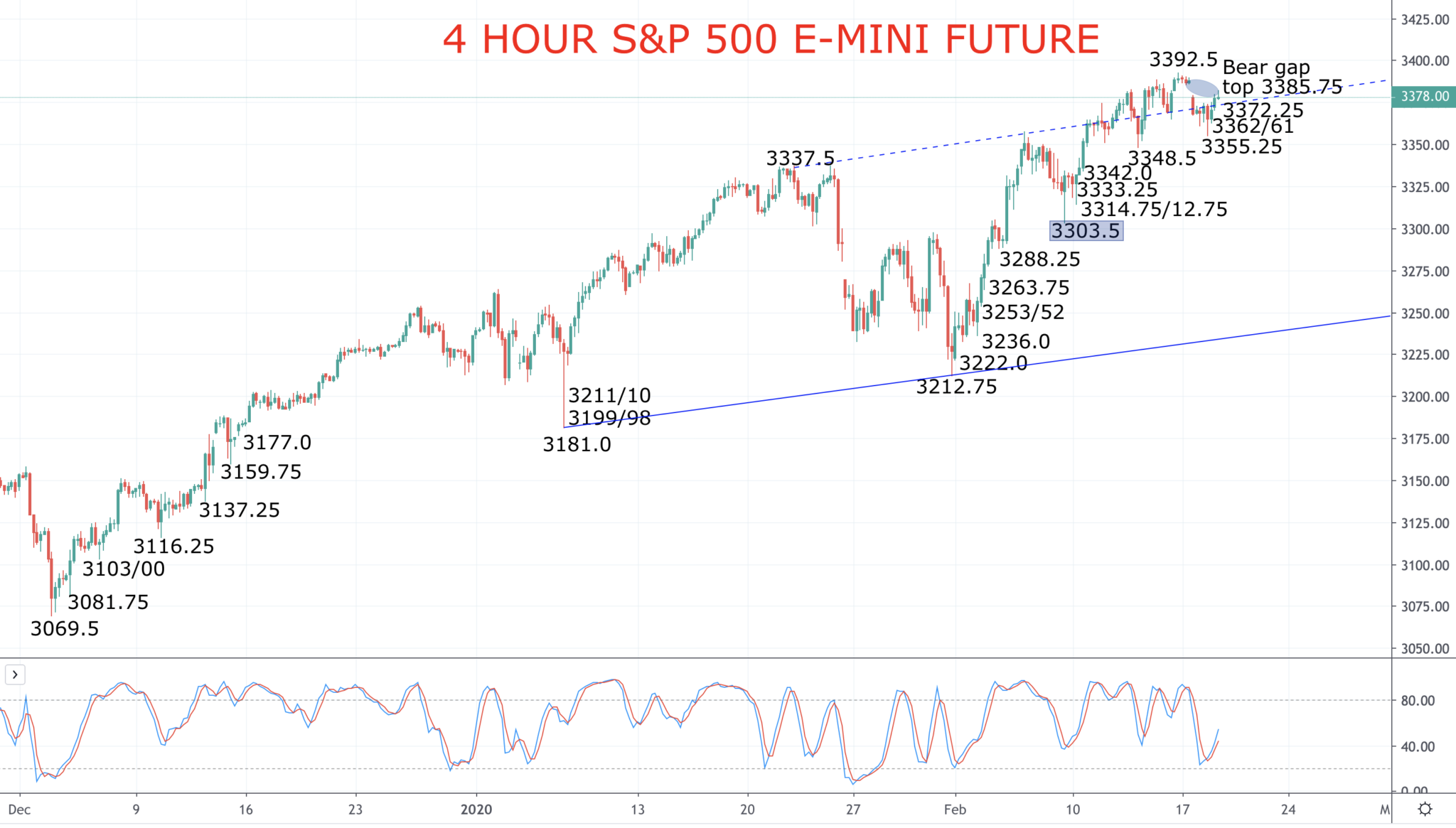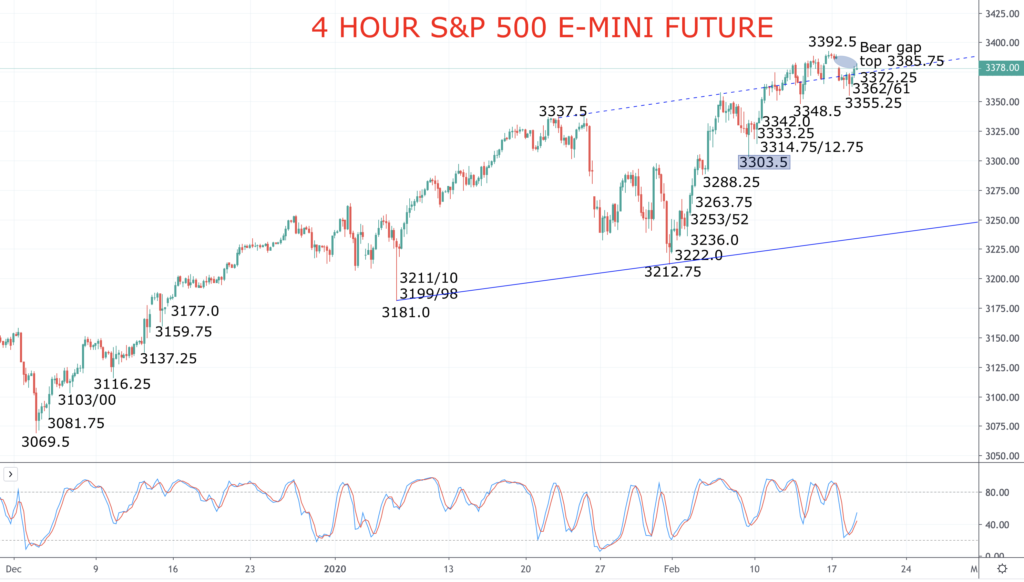 4 Hour S&P 500 Future Chart