The day has dawned: FunderPro is now accepting credit card payments! This will come as a welcome announcement to many traders who have left excellent reviews and highly rated the prop trading firm for its fast execution, funding challenge with unlimited time, and early integration of next-generation software TradeLocker.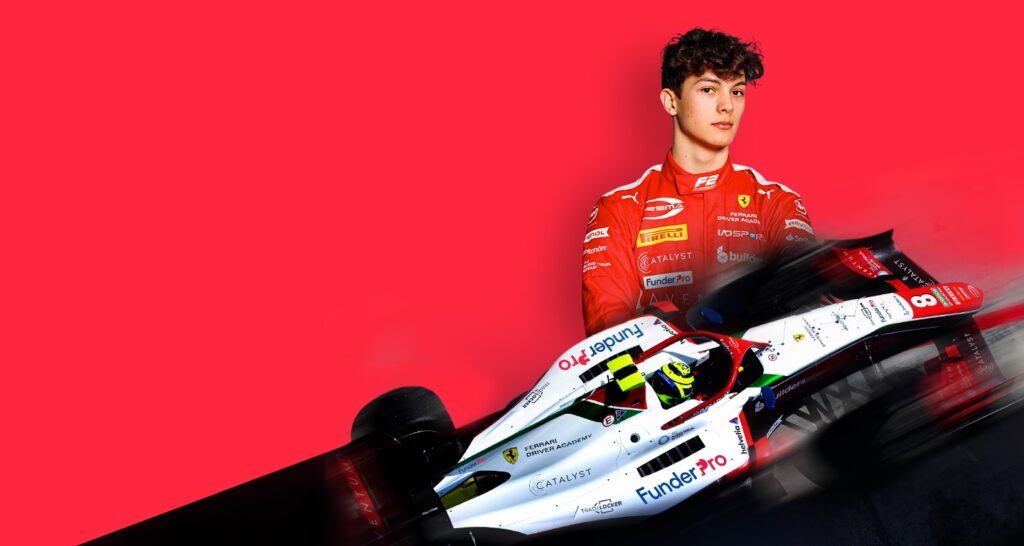 To many enthusiastic clients, FunderPro dropped a single ball: credit card payments were not available on the platform. Payment methods were by cryptocurrency via a range of coins on the blockchain, but we all know what a gamechanger credit card options are. Ease-of-use, range of payment options, and service upgrades are now extra feathers to FunderPro's bow.
Credit cards will be a revolutionary asset to the pro trading firm, but it is testament to the platform that traders continued to sign up in droves using cryptocurrency (BTC; ETH; LTC; DOGE; USDT-ERC20 and USDC-ERC20). Before we get under the hood of the credit card upgrade and walk you through how to sign up for a Challenge, let us do a quick recap of the prop trading firm making waves in the industry.
FunderPro: What is the big deal?
An industry exploding in popularity, new prop trading firms are entering the arena every day. FunderPro made a grand entrance to the ring and hit the floor running for two reasons:
Ferrari Sponsorship of F2 Driver Ollie Bearman
Prop Trading Challenge with Unlimited Time and Real Funds
In both regards, FunderPro is a trailblazer. The first proprietary trading firm to extend corporate sponsorship of a sporting celebrity, the move to get behind Ollie Bearman was a resounding success. Ostensibly to encourage young traders to unleash their potential, the high-profile partnership between FunderPro and Ollie Bearman also served to highlight the many parallels between retail trading and Formula Racing: both traders and racers need to operate under high-pressure environments, make split-second decisions and learn to navigate the turns and bumps ahead – whether in the racetrack or market.
FunderPro made another bold move early on by choosing to launch a prop trading challenge with unlimited time and real funds. Removing the time constraints was a maverick move and one which garnered much gratitude from traders who found the stress and pressure of hitting profit targets before a deadline a discouraging element. At the time that FunderPro released their FAC (Funded Account Challenge) unlimited time evaluations were a little known if not entirely foreign concept. FunderPro's decision to extend infinite time and real funds to their funded traders can be seen retrospectively as excellent industry foresight, as countless prop firms chose to follow suit when they saw the results.
For a young prop firm, FunderPro has already established itself as a trustworthy and feature-packed platform. Traders rate the excellent customer support, flexibility of the FAC trading parameters, and generous leverage especially highly. FunderPro also has the option of a free trial, whereby would-be funded traders can take the platform for a test drive and assess their potential before taking the plunge on an FAC. The 7-day trial lets traders explore the features of the platform and familiarize themselves with the interface and trading software before entering the Challenge.
Finally, FunderPro remains one of the only prop trading firms to grant traders live accounts with real money from the outset: there are no demo accounts with virtual funds. Traders are immediately connected to a live account via an STP (Straight Through Processing) broker, a move which has gone a long way in establishing trust and longevity with the firm.
Credit Card Payments Hit Lift-Off!

As aforementioned, FunderPro's major obstacle remained the lack of credit card payment options. Customers who brought this to attention were reassured on multiple platforms that this was "coming soon" and we can safely say they heard right. Today, you can head straight to the prop trading firm and open a Challenge in just two steps using any major credit card. Let us talk through this process.
How to Pay with Credit Cards
Login or sign up with your email (remember to go back to your inbox and authenticate your details). Once you have credentials you will be taken to the Challenge Page.
You then have a range of options. You can select your account size, ranging between $25,000 to $200,000. Your entry fee will vary accordingly, from $250 to $995. All accounts will be afforded 1:100 leverage.
The target profits and drawdown limits will depend on the amount being traded, increasing incrementally with the accounts and the position sizes they enable.
All accounts have an Unlimited Challenge Duration, the real USP of the FunderPro Challenge.
Traders can choose between three platforms: TradeLocker, MetaTrader 5 or MetaTrader 4. You then select your country and there will be an option to add a coupon code if you have one. Finally, you have the option of payment method and in the drop-down box you can select "Credit Card" before you hit the blue button: Proceed to Payment.
To recap:
Login/Sign Up
Choose "Buy Challenge"
Choose Challenge Amount
Select Platform
Payment Method
Proceed to Payment
Deposit Payment
Security of Funds
Traders can be assured of the security of the transaction: the FunderPro payment portal is protected by SSL Encryption, Mastercard SecureCode and VISA Secure, PCI-DSS.
SSL, or "Secure Lockets Layer" is an internet security protocol that encrypts data between two servers (for example a website and a browser).
MasterCard SecureCode provides an extra layer of online security through a private code known only to you and your financial institution.
Visa clients are protected by the 3D Secure Program which guarantees cardholder authentication through a unique one-time passcode (OTP).
PCI-DSS stands for the "Payment Card Industry Data Security Standard." It is a compliance protocol that unites industry stakeholders to adhere to technical and operational standards to ensure secure credit card transactions.
Conclusion
All these protection protocols have been integrated to safeguard clients against credit card fraud and add an extra layer of cybersecurity. As you can see, the FunderPro credit card option may have been a long time coming for some enthusiastic traders waiting to sign up, but clearly financial security and the protection of clients' data has been of utmost priority to the platform. Another exciting upgrade from the prop trading firm which continues to impress and improve: FunderPro is certainly a space worth watching!
Frequently Asked Questions
What is FunderPro?
FunderPro is a proprietary trading firm that funds ambitious traders with up to $200,000 in funded accounts, with the option to scale up to an account balance of $5 million. Funded traders can keep up to 90% percent of any profits earned on managed accounts, and benefit from access to corporate level resources and continual professional support. FunderPro is one of the only prop firms to offer not only a trading evaluation with unlimited time, but one in which traders immediately access real funds in live accounts (no demo trading).
What payment methods are available?
Traders can purchase Challenge Accounts using cryptocurrency:
Bitcoin (BTC)
Dogecoin (DOGE)
Ethereum (ETH)
USD Coin (USDC)
Tether (USDT)
Litecoin (LTC)
There is also the option to pay by credit card, including MasterCard and VISA.
Does FunderPro offer a free trial?
Yes, FunderPro offers traders the opportunity to test the platform using a free trial. There are no hidden costs to access the trial account, the only drawback is that regardless of performance traders will not be granted a funded account upon completion of a free trial.