FBS, an international online broker, invites everyone to join its 13th birthday celebration by launching the FBS Birthday Party event with a chance to receive VIP trading analytics and private consultations with financial experts.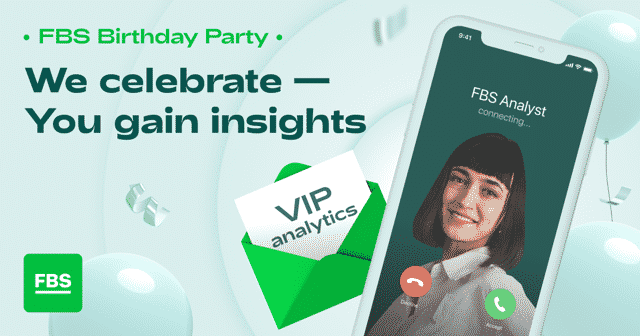 Have a party together with FBS
FBS turns its 13th birthday into a month-long event, FBS Birthday Party, to inspire traders and investors to achieve new heights. FBS Birthday Party runs between February 15 and March 15 in the FBS Trader app and FBS Personal Area app (or its web version).
How to join
To become part of the celebration, an FBS client will need to have a verified profile in the FBS Personal Area app or its web version, or the FBS Trader app.
During the FBS Birthday Party event, each active trader will get VIP analytics and a private consultation with financial experts. This information will give clients a better understanding of the market, help them come up with thoughtful strategies, and feel more confident about their actions.
Any FBS client can join the event starting February 15. Download or update the FBS Trader app, or the FBS Personal Area app or use its web version and verify a profile. Join the party and improve your trading skills with the FBS financial experts.
____
FBS is a licensed worldwide broker with more than twelve years of experience and over 60 international awards. With 150 countries of presence, the company has been showing stable growth for the past several years. The number of traders joining FBS is ever-growing and now it exceeds 21 000 000. In 2021, the company crossed the mark of 500 000 partners. Also, FBS is the Official Principal Partner of Leicester City Football Club and Official Trading Partner of FC Barcelona.