USD JPY

Latest USD JPY Analysis and Forecasts
Yen weakens as "risk on" theme resumes (USDJPY Forecast)
Published May 20, 2020
Share:
Hopes of a COVID-19 vaccine, alongside positive progress by France and Germany with respect to a European recovery fund have seen global financial markets shift back towards a "risk on" theme this week.
Global stock averages have surged back higher to reject prior negative signals from mid-May, see our report here from Tuesday.
In the Forex markets, most currencies, particularly the "risk currencies" (Australian, New Zealand and Canadian Dollars), have all rallied versus the US Dollar.
But in turn, the US Dollar has pushed higher versus the Japanese Yen, with the Yen the weak currency as is usual in a "risk on" phase. Here we spotlight USDJPY
USDJPY day trade outlook: Threat up through key 108.17
A firm advance on Tuesday above 107.50 and 107.77 barriers to stop exactly at the top of our 108.04/08 resistance area, after a tentative probe higher Monday, to retain the positive tone from the firm mid-May rally (to 107.77), to keep the risk higher Wednesday.
· We see an upside bias for 108.08, then key 108.17; a break above here aims for 108.59 and maybe even towards 109.10, possibly key 109.38.
·      But below 107.31 targets 106.71, maybe even towards 106.24.
USDJPY intermediate-term outlook
The late April selloff up through 106.89 signalled an intermediate-term shift to a bear trend.
Downside threat: We see an intermediate-term bear trend to aim for 105.12 and 103.04, maybe 101.16.
What changes this? Above 108.17 shift the intermediate-term bear trend to neutral and only through 109.38 to bullish.
4 Hour USDJPY Chart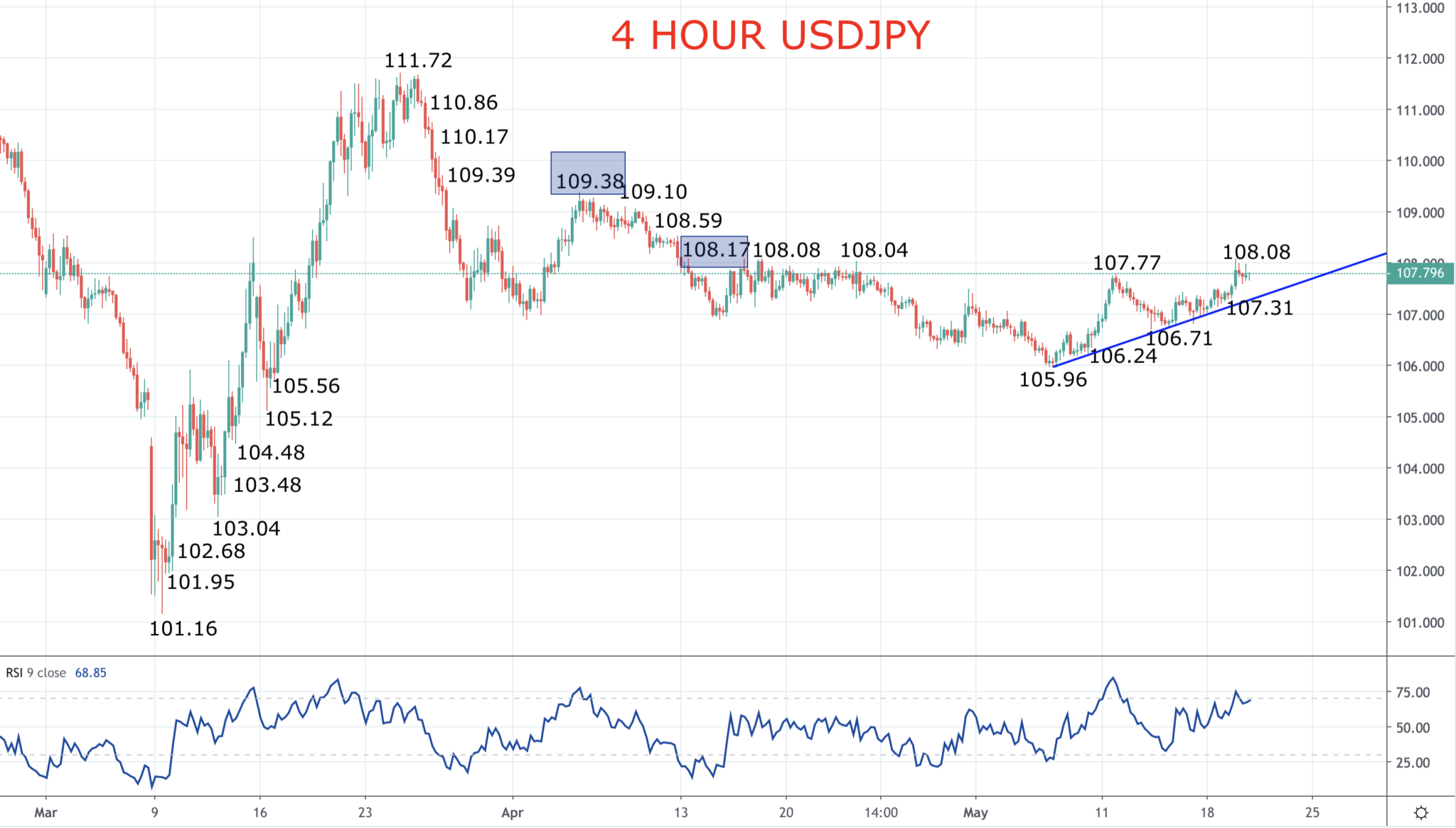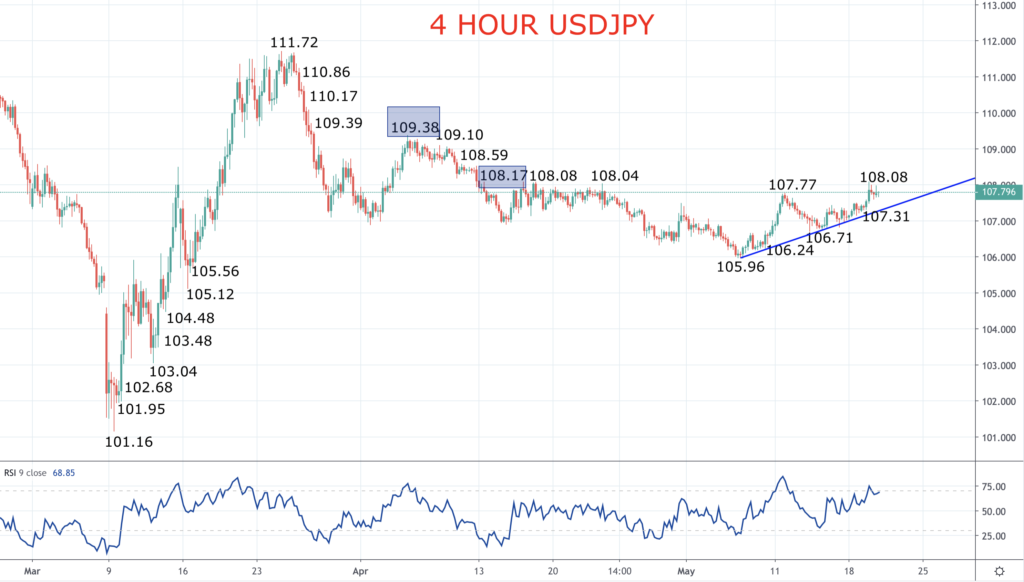 ---
Please join the USD JPY discussion
USD JPY Currency Converter
Other major currency pairs
---
BUY - rate is expected to increase, i.e. the first currency gains value against the second currency.
SELL - rate is expected to go down, i.e. the first currency is expected to lose value against the second currency.