Caterpillar has endured a torrid week
The long-standing impulsive channel is under threat
The company is looking to pay a larger dividend
Look for the market to start buying this stock as the week wears on
Caterpillar Inc. (NYSE:CAT) ended the week in poor form as it closed down by 5.03, or 2.23% to print 220.70.
This difficult trading session came hot on the heels of a weak Thursday when the stock declined by 3.8% on larger than average volume.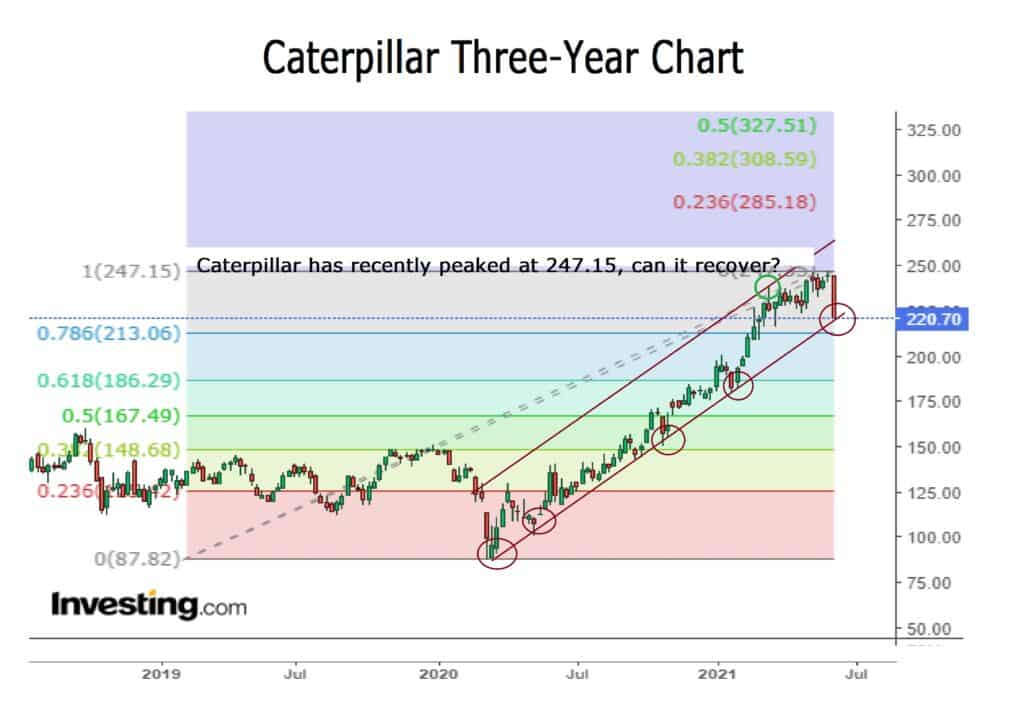 Figure 1 shows that the price has experienced a major breakdown since it traded in the mid 240's in early June. This has seen a test down to the March/April lows.
The near-term technicals are not pretty as the 50-day moving average, an excellent trailing support since Q3 2020 has also been challenged and broken under this latest round of selling pressure.
It might be worth raiding your "kitty" for Cat
If one has a strong stomach for risk and a penchant for dividend income, Caterpillar Inc. may be an interesting proposition…a little later in the forthcoming week.
Th company increased its quarterly cash dividends by 8% to USD1.11 per share. With this increase, the company's annualised dividend of USD4.44 per share reflects a dividend yield of 1.9%.
The dividend is payable on August 20 to shareholders of record on July 30. So, one has a little before taking the plunge.
In Q1, the company reported adjusted EPS of USD2.87, an increase of 74% YoY which exceeded analysts' estimates of USD1.94. Revenue was up 12% to USD11.90 Billion and surpassed the consensus estimate of USD11.09 Billion.
Word on the street
Deutsche Bank have pointed out that the earnings of machinery stocks have, over time outperformed in the first two years following an economic recovery and they have a "BUY" rating on the stock and lifted the price target to 273 (from 259).
In general, Wall Street analysts have shown a degree of measured optimism about Caterpillar as the outlook reads:
The average analyst price target of 251 implies an upside potential of 13.73% with respect to current levels. So rather than being the ugly bug that the last weeks trading action suggests, Caterpillar has the potential to become a cash paying beautiful butterfly.
Not, just yet
I expect more downside in the near term as the channel base may be broken and not find support until 200, the January high. That will place the price close to the vital 200-day moving average at 196.50.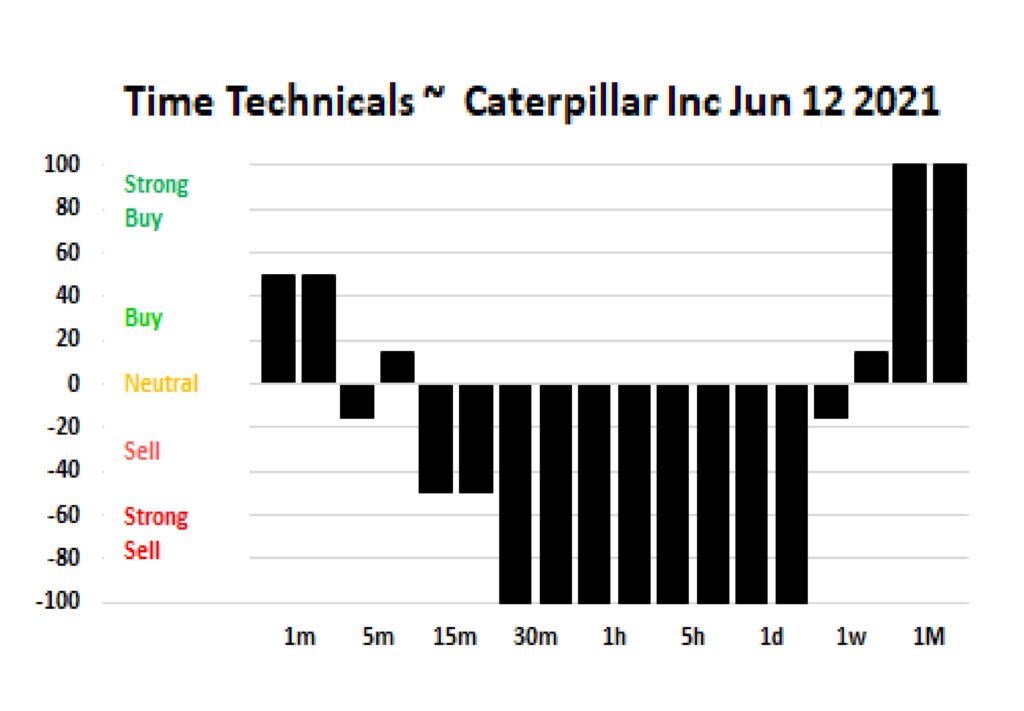 As one can see, the sentiment is biased toward selling at the start of next week, however, as time moves on, selective buying is likely to be seen.
I will join that party as I see Caterpillar being a prime beneficiary from the massive U.S. USD2 Tn move toward increased infrastructure spending.
My first target is 253 to break the old high. This is not a "flash" trade and as such I set a deep stop at 195.