A so called "Flash Crash" for GBPUSD at the start of the Asian trading day on Friday (7th October). But what is a "Flash Crash", what potentially caused it and what is the impact for Cable (GBPUSD) going forward?
What is a "Flash Crash"?
A "Flash Crash", is a term used to describe an aggressive sell-off in a market, usually in a very short period of time, often without forewarning or without obvious reason.
What calls the Friday "Flash Crash"?
In this instance, still no firm conclusion has been made as to the reason for the sell-off in Cable, but the usual culprits have again been accused; either "fat fingers" or "algos".
A "fat finger" is the term used to describe the input of either a wrong quantity or price into a trade execution platform by either a trader or a broker.
"Algos" is short for Algorithm, and is a term used to describe the usually very short-term and high-frequency, automated trading strategies. In this case the belief is that such "algos" could have triggered multiple sell stop orders.
What are the downside risks for GBPUSD?
As for the impact for Cable going forward, the post "Brexit" low had already been breached in early October at 1.2791, already threatening a more negative theme for October and Q4. However, the aggressive sell-off Friday leaves risk for a potentially deeper and sharper move lower.
The "flash crash" wiped out multi-decade supports and psychological 1.2000, to reinforce a far more negative intermediate-term outlook.
Intermediate-term Outlook – Bear Risks:
We see a bear tone with the threat to 1.1943.
A break below targets 1.1880, 1.1000 and potentially the 1985 low, 1.0520.
Monthly GBPUSD Chart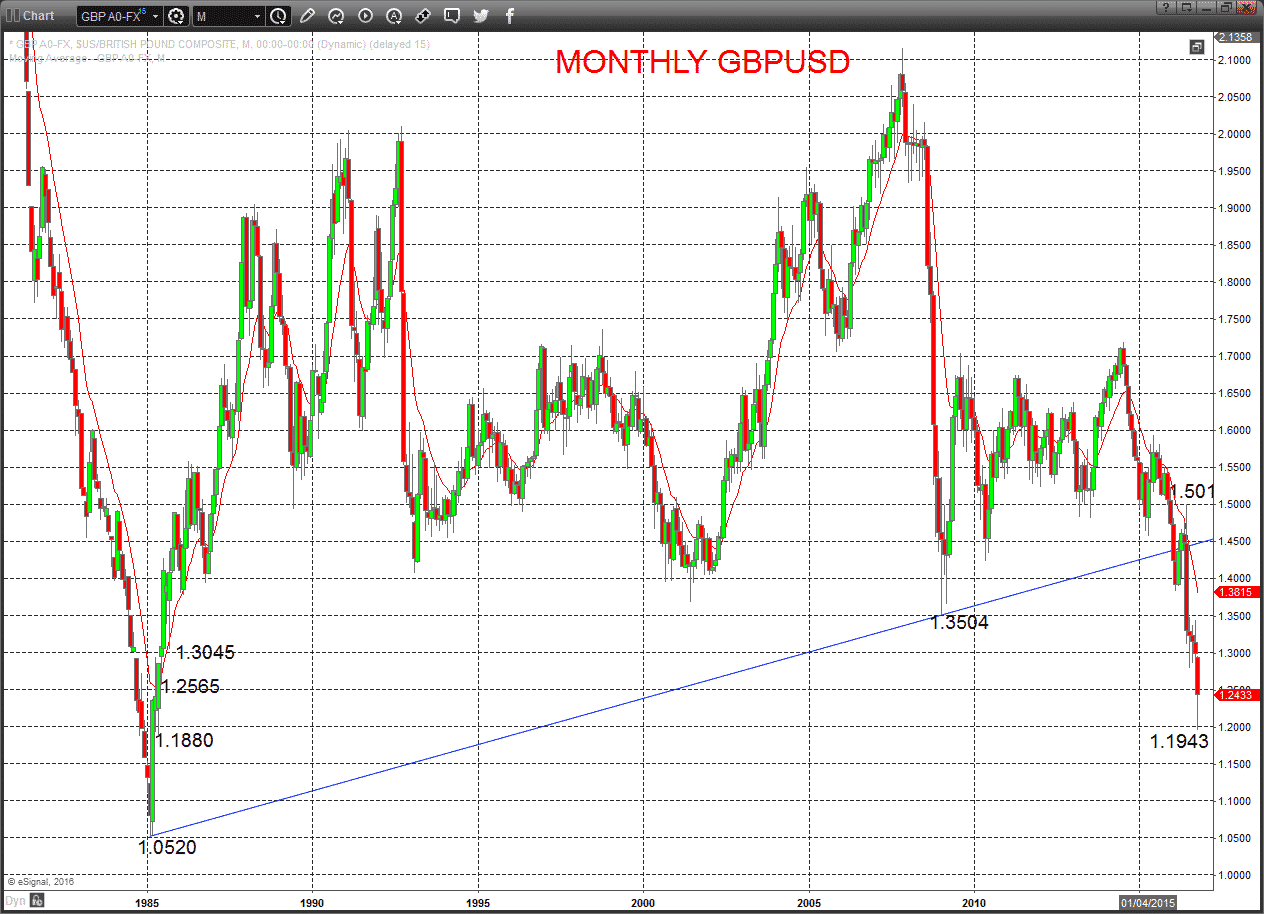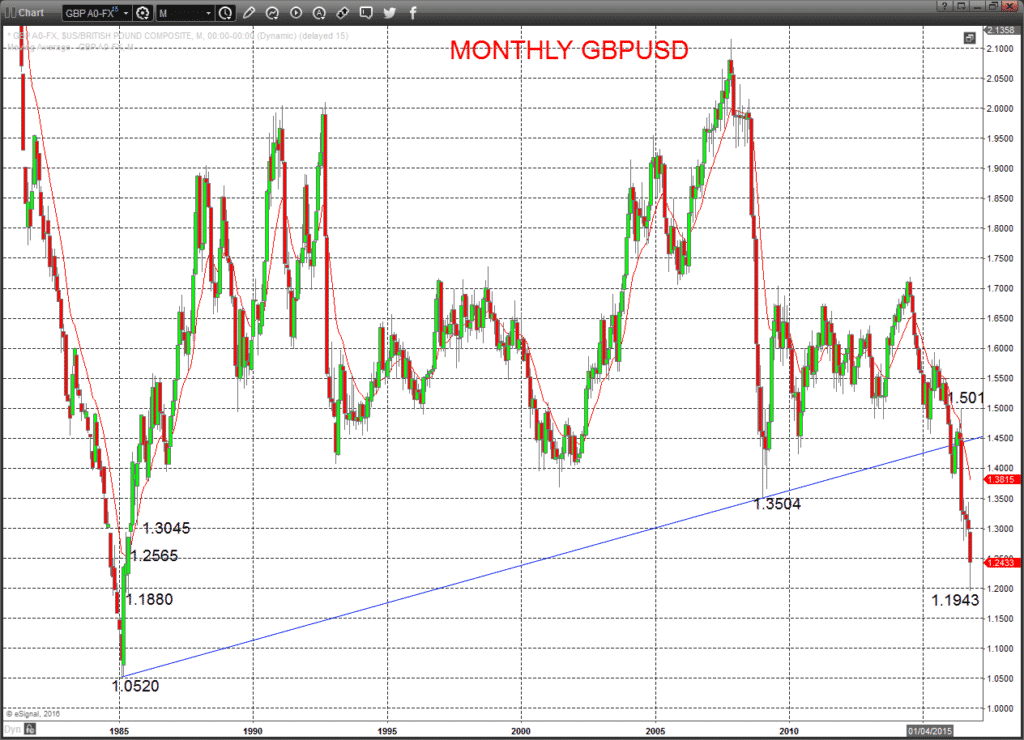 15 Minute GBPUSD Chart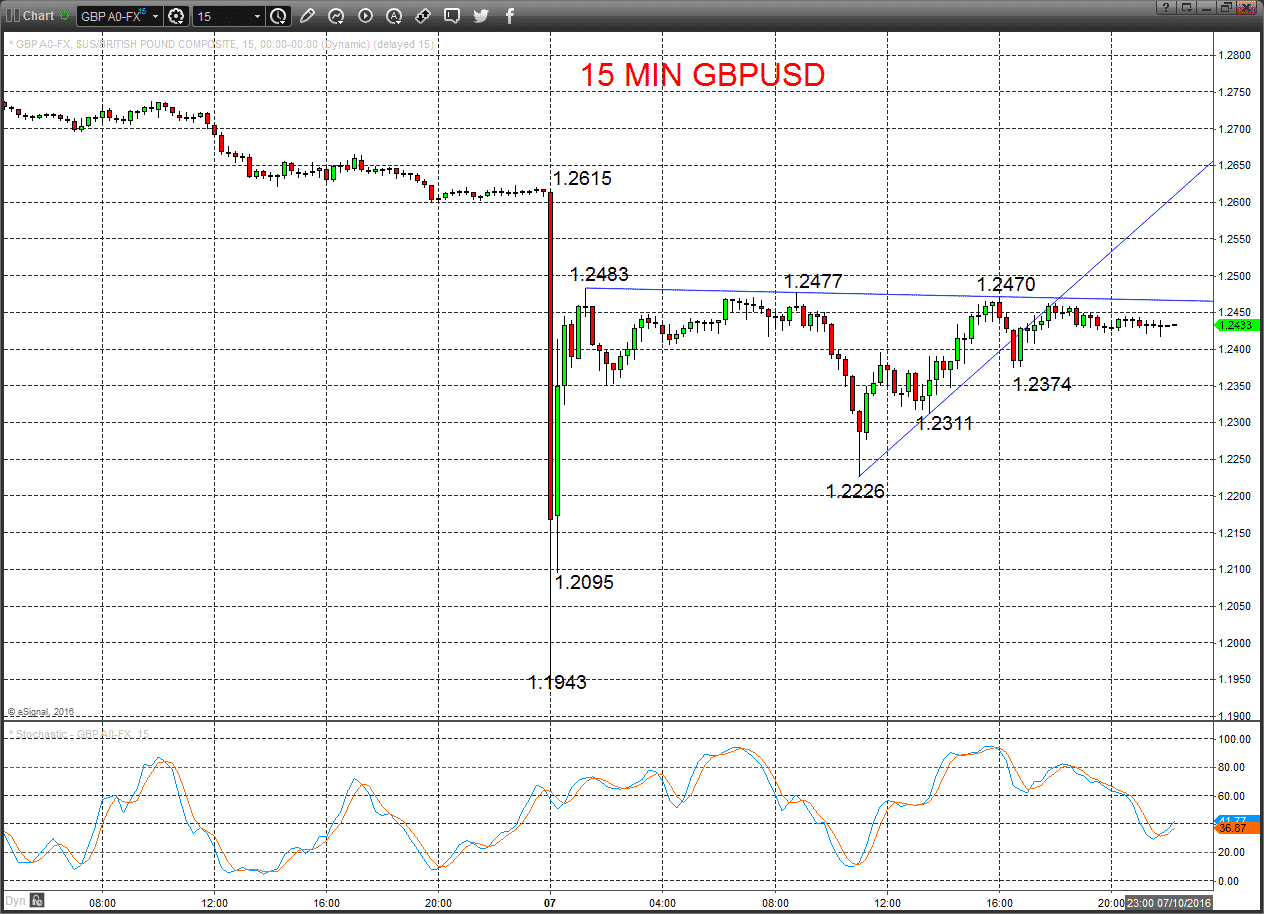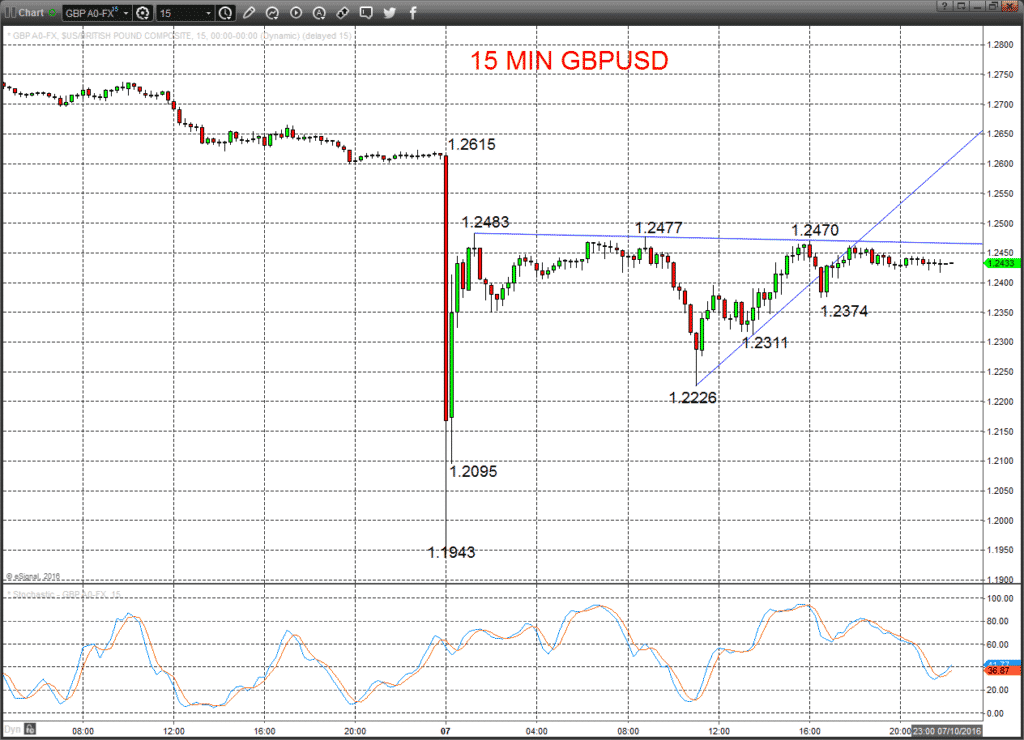 Daily GBPUSD Chart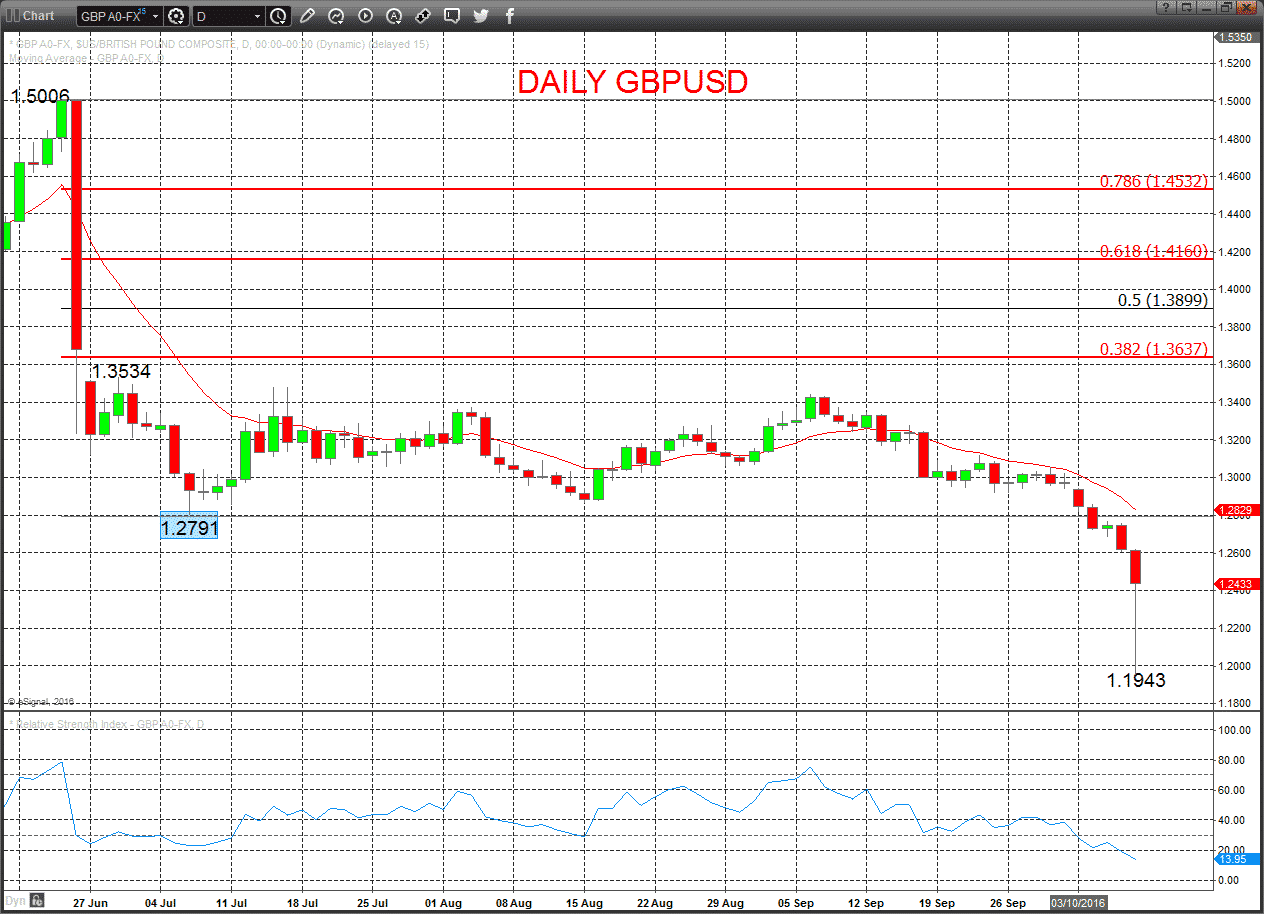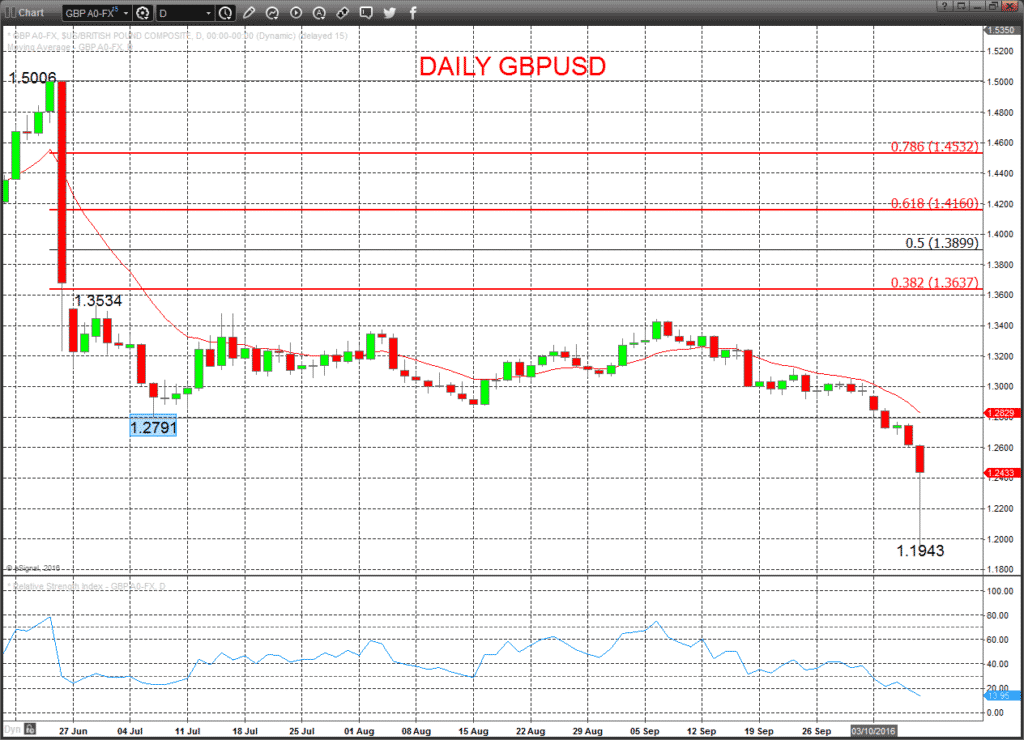 Read more Forex Market Analyses