GBP USD

Latest GBP USD Analysis and Forecasts
Pound shifts to more bullish (GBPUSD Forecast)
Published 23 hours ago
Share:
GBPUSD day trade outlook: Intermediate-term shift to bullish and upside risks
A strong advance Tuesday through key 1.2542 resistance for an intermediate-term shift from neutral to bullish, to build on the strong, very early July rally above 1.2510 resistance and to now also overcome the 1.2580 level to 1.2592, to keep the risk to the upside into Wednesday.
Day trade setup
We see an upside bias for 1.2592 and 1.2633; a break here aims for 1.2687, even 1.2719.
But below 1.2524/20 opens risk down to 1.2462 and possibly 1.2411.
GBPUSD intermediate-term outlook
The early July push above 1.2542 signalled an intermediate-term shift to a bull trend.
Upside risks: We see an intermediate-term bull trend to aim for 1.2813, 1.3000 and maybe 1.3200.
What changes this? Below 1.2251 shifts the intermediate-term bull trend straight to an intermediate-term bear trend.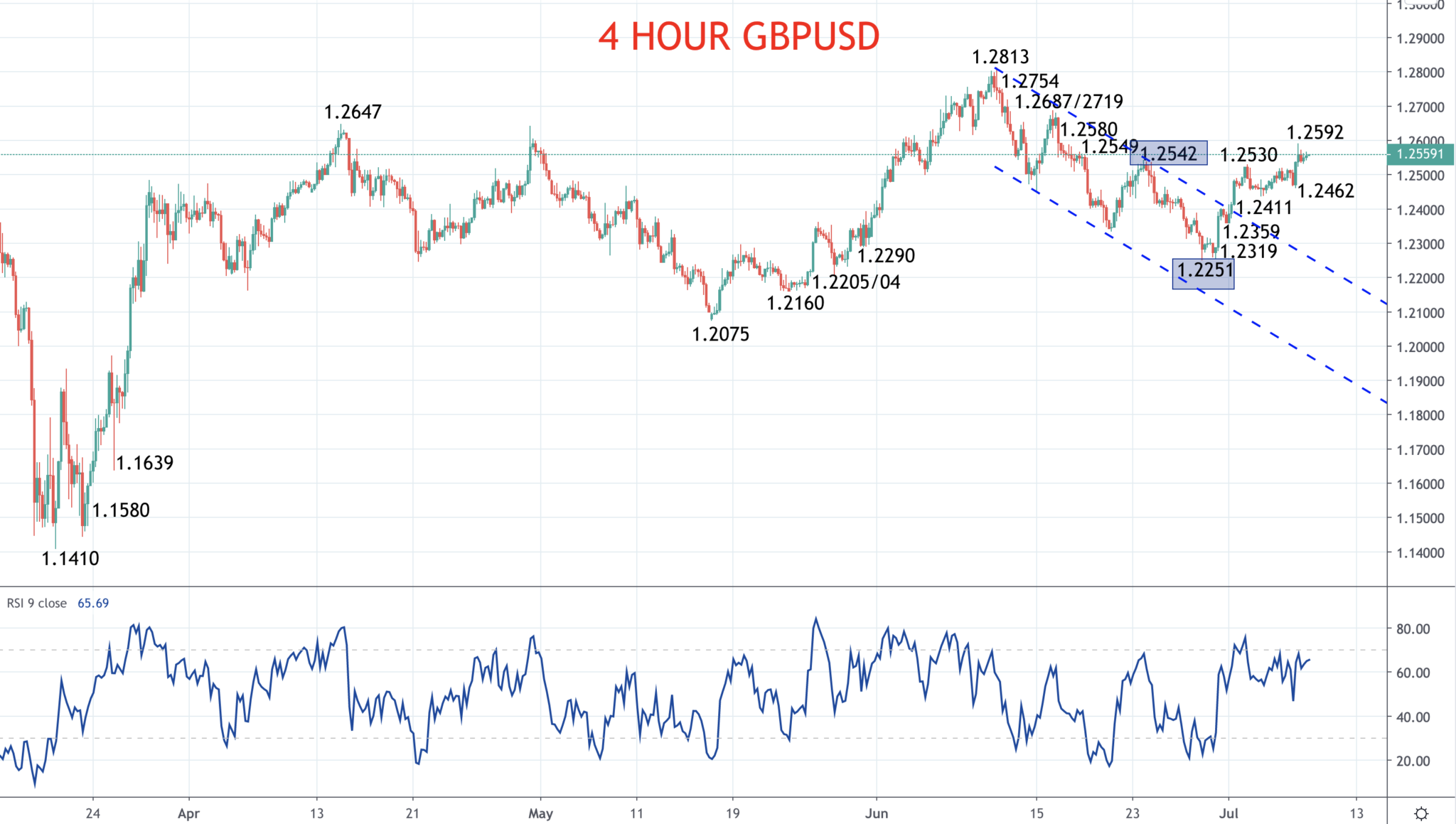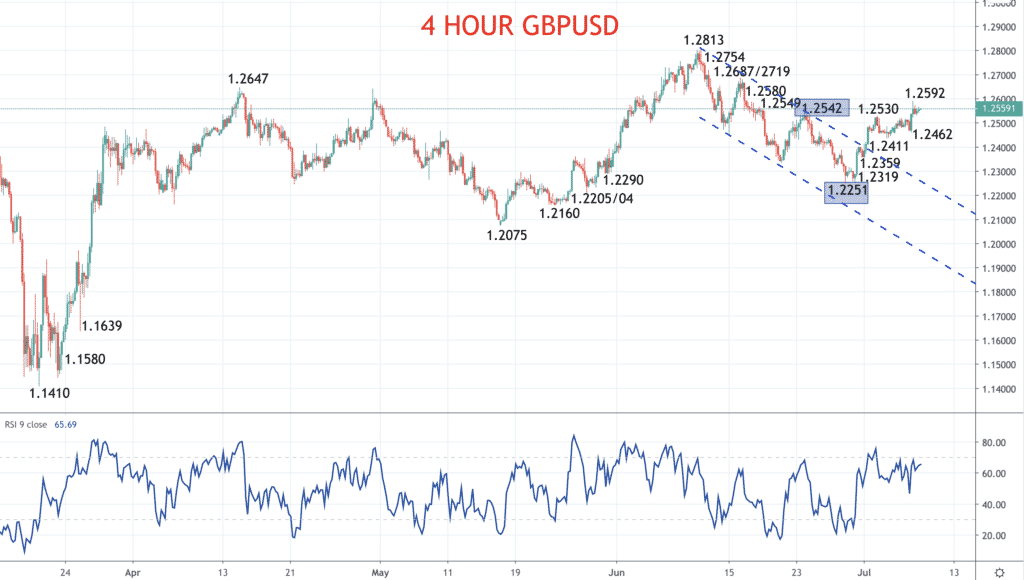 ---
Please join the GBP USD discussion
Pound to USD Currency Converter
Other major currency pairs
---
BUY - rate is expected to increase, i.e. the first currency gains value against the second currency.
SELL - rate is expected to go down, i.e. the first currency is expected to lose value against the second currency.