When is seemed that the UK might get a Brexit breakthrough Cable hit 1.3300
That was rapidly reversed as the EU27 rejected Chequers outright
The technical sentiment is poor across all time measures
The opposition are not offering any credible alternative solution…so sell Sterling
Friday was a chance for the foreign exchange markets to react to the rejection the UK received at what I like to call "Insultsburg". Despite warm overtures from the EU's Chief Negotiator, Michel Barnier a few days before, the political leaders of the other EU27 roundly rejected the Chequers proposal.
Therefore, Sterling was under pressure as it fell to 1.3069, -0.0193 or -1.46% against the U.S. Dollar.
This was a greater move downward for Sterling than seen against the Euro. For EURGBP on Friday the European unit moved up to 0.8969, +0.0094 or +1.06%.
Here, I focus on GBPUSD where judging by the horrid technical outlook sellers are now forming a queue to dump long Sterling positions.
The retreat of Sterling was rapid as on Thursday the GBPUSD rate had tested 1.3300 as it was felt there was a genuine hope of a Brexit deal.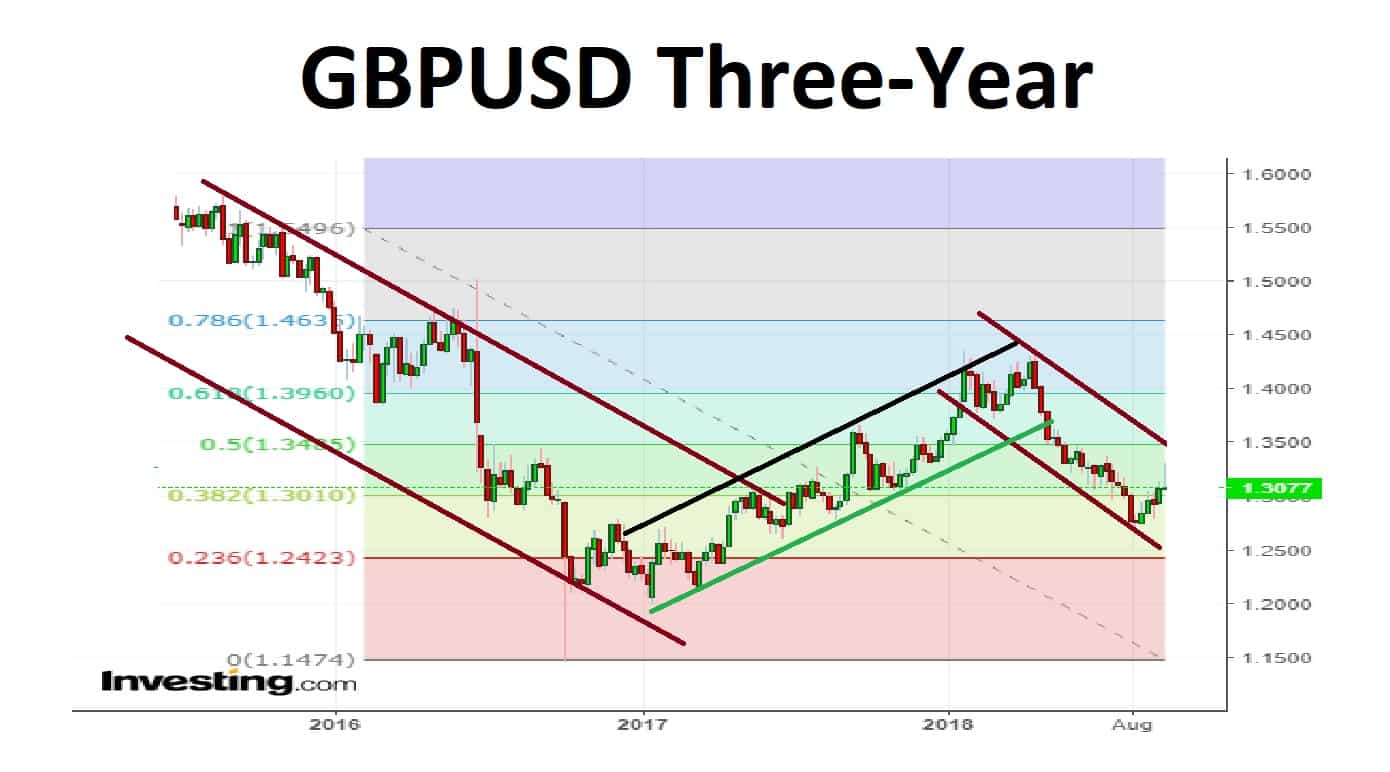 Source: www.tradingeconomics.com, Spotlight Ideas
The hopes that the Chequers plan would work have fallen apart. Further undermining Sterling is the fact that the opposition Labour Party are plotting to force an early election. However, they are not offering any serious alternative policy on Brexit. They seem to want to cherry pick just as much as the current government.
Meantime, "Cable" keeps falling and is now staring at the next support at 1.3009, the 21-day moving average which if broken would yield to 1.2785 the low printed on September 5th. That said, one cannot simply ignore the chance of a break higher and if one goes short here, set a stop at the old high of July 9th at 1.3364.