Macroeconomic/ geopolitical developments
The FOMC Meeting Minutes on Wednesday reinforced recent hawkish comments from Fed members.
S&P Global Services and Composite PMI, plus US ISM Services PMI came in above forecast for the US and were also broadly better than expected globally and notably for the UK and across Europe, although hitting very low levels.
The US Employment Report saw an above consensus print of 372K for the Non-Farm Payroll data.
The net impact of these events has been that global central banks could achieve a reduction in inflation and also avoid hard landing recessions.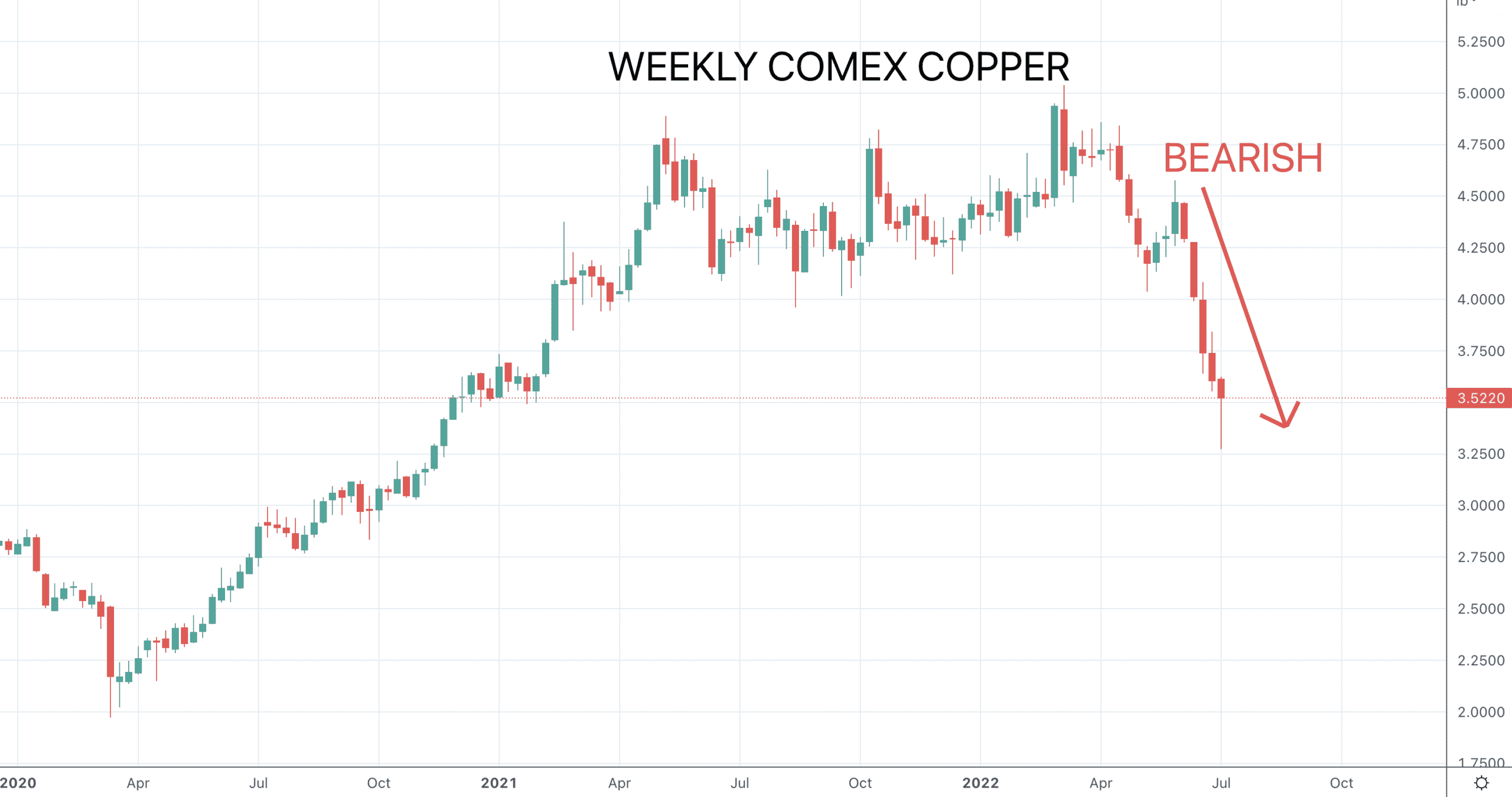 Global financial market developments
The major US stock averages were positive last week, to further build on the short-term bases hinted at in latter June, with the S&P 500 closing out of bear market territory.
European and Asian equity indices were also positive, still sending short-term bottoming signals.
US 10yr yields moved back to higher yields back above 3.00%, BUT lower yield activity since the mid-June FOMC Meeting highlights bigger lower yield pressures.
The US Dollar Index surged to a new multi-year high and stays bullish
EURUSD approached the much-watched level of parity and remains vulnerable
Gold plunged to reject June basing efforts and is again bearish.
Oil was erratic lower and rebounding, but with risks skewed lower.
Copper plunged even lower and bounces but stays negative.
Key this week
Geopolitical focus: Still monitoring the war in Ukraine.
Central Bank Watch: We get the Reserve Bank of New Zealand (RBNZ) and Bank of Canada (BoC) interest rate decision and statement on Wednesday.
Macroeconomic data: On the data front, we get the German ZEW Survey on Tuesday, then Wednesday brings standout data with UK GDP, Manufacturing and Industrial Production, German CPI and the key data for the week US CPI. Chinese GDP, Industrial Production and Retail Sales, plus US Retail Sales are released on Friday.
Microeconomic data: US earnings season kicks off in earnest, with the focus from Thursday on the financials with JP Morgan and Morgan Stanley reporting Thursday, then Wells Fargo, BlackRock and Citigroup releasing their results Friday, as well as United Health.
| | |
| --- | --- |
| Date | Key Macroeconomic Events |
| 11/07/22 | Nothing of note |
| 12/07/22 | German ZEW Survey |
| 13/07/22 | RBNZ interest rate decision and statement; UK GDP, Manufacturing and Industrial Production; German CPI; US CPI; BoC interest rate decision and statement |
| 14/07/22 | Australian Employment Report; US PPI |
| 15/07/22 | Chinese GDP, Industrial Production and Retail Sales; US Retail Sales; Michigan Consumer Sentiment Index |