Silver started Friday to the downside, this was quickly reversed
It rose 2.98% in the session, the best one day move in Q3 this year
The technical sentiment is as good as it could be, until the end of the week
There is renewed interest in the metal; a push to $15.72 is likely
The Lone Ranger used to cry "Hi Yo Silver Away!" when he wanted his dashing white steed to get moving rapidly. Maybe, just maybe, the metal commodity of the same name in the guise of the December contract, (SIZ8) is trying make a similar breakout.
Silver markets started the Friday session on a lower track, however, this negative tone was reversed, driven higher by value-based bargain hunters.
The move higher saw the price rise above the psychological $14.50 level, and close at $14.69/Troy Oz (+0.400, +2.80%). This was an encouraging move and the technical sentiment is extremely bullish for the session on Monday, although there is a risk of initial profit taking followed by a bounce back of follow through enthusiasm. That said, the indicators do imply the momentum could wane as the week wears on as the chart below indicates.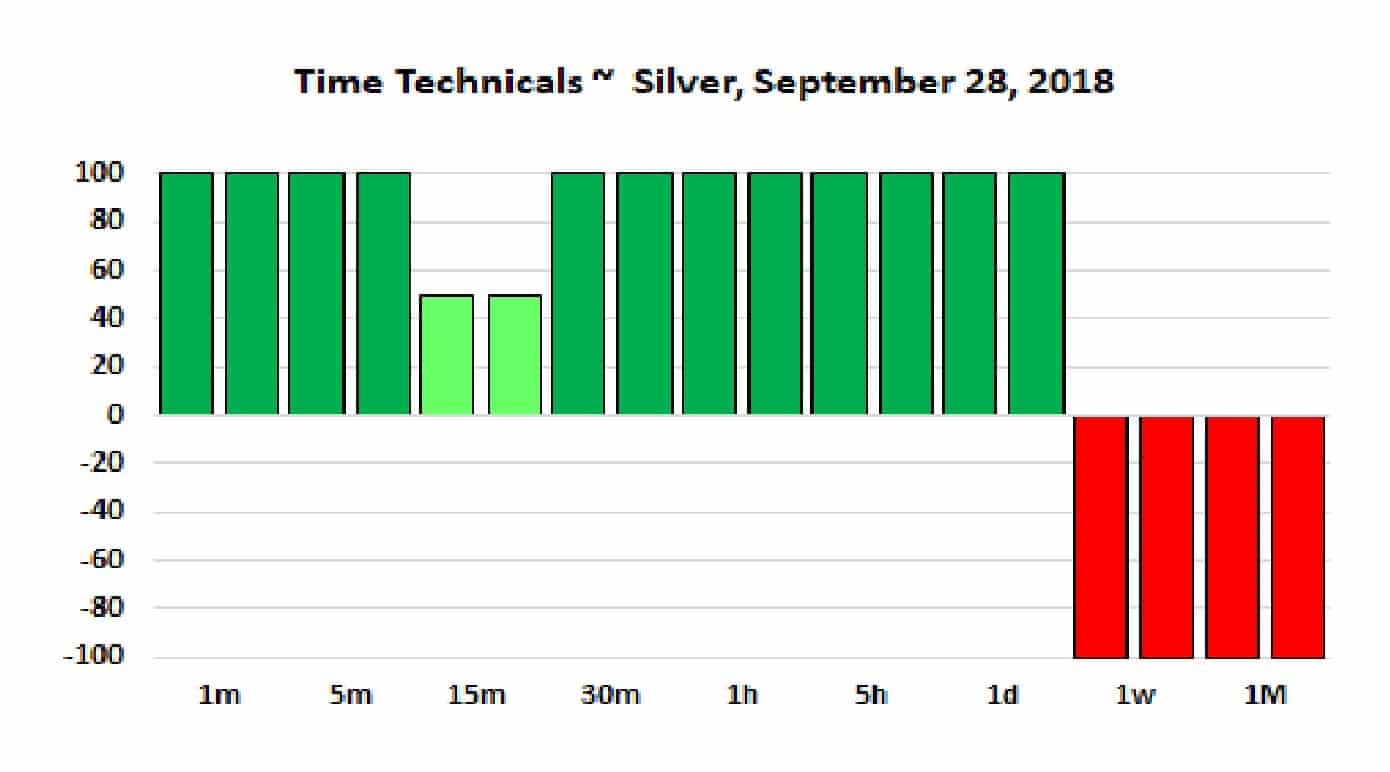 Source: www.tradingeconomics.com, Spotlight Ideas
Once past any early Monday wobbles after the impressive Friday gain of 2.80%, one can envisage the price taking a run at the $15.30 target, (the 38.2% Fibonacci Retracement).
Whilst Q4 takes time to establish its rhythm, early higher prices may attract sellers, however, there seems to be a sense that dips in the silver price will allow fresh buyers to emerge. I say his as we have, of late seen good volume to accompany the upside movement from lower price levels.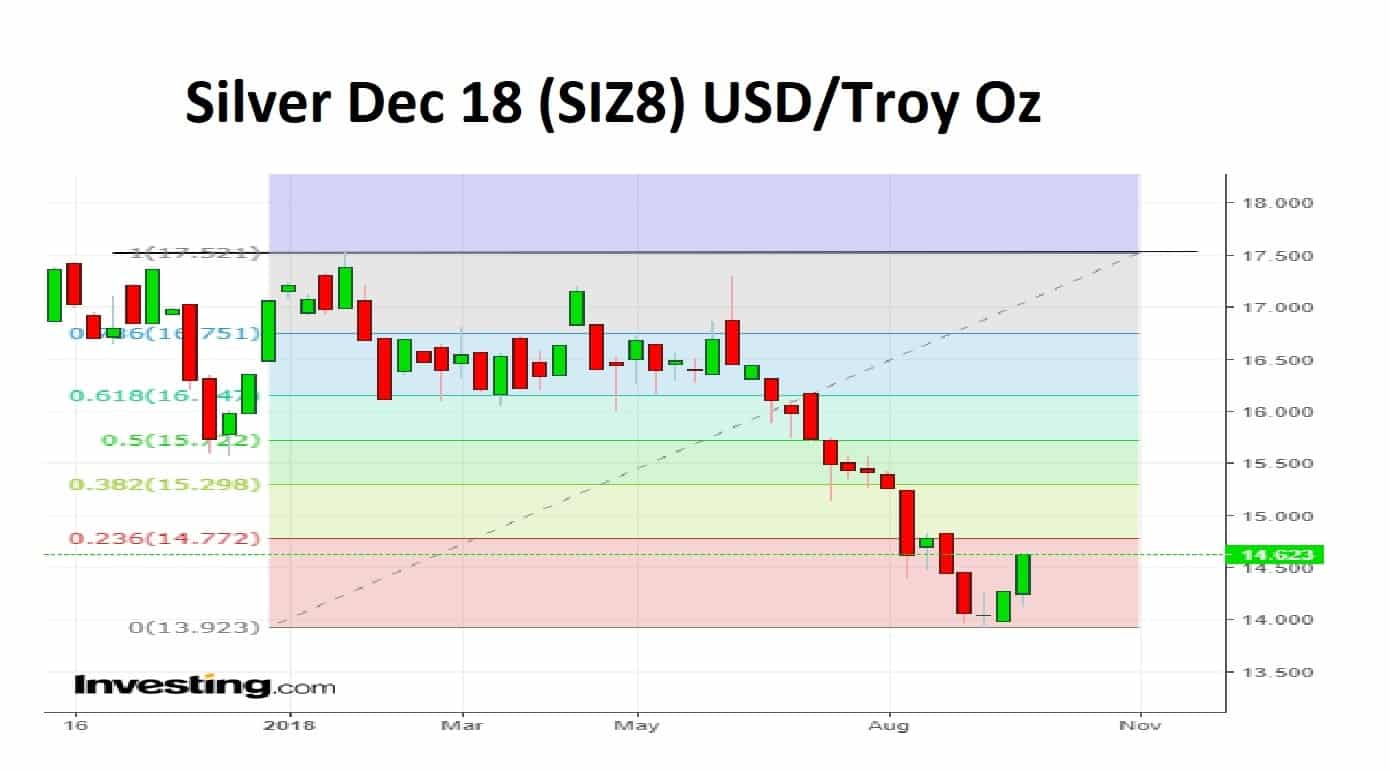 Source: www.investing.com, Spotlight Ideas
If the market can find life comfortable above $15, there will be further upside momentum as new Q4 holding positions start to be created so making a new uptrend show an increasing potential to take root.
Do not for one moment think I am suggesting that silver, or any commodity in the metal space is going to prove a simple ride to the upside. Unlike "Kemosabe", we will not find silver willing to obey our commands and always move forward. In fact, knowing how capricious commodities can be, one should expect this metal to ride the bridle.
However, going into Q4 it looks like there could be continued interest in metals. This will be volatile, but there are many investors looking for a good asset to trade and not miss out on upside moves.
This week has the scope for a test up to $15.72, but it pays to be cautious, so please keep a stop in mind at $13.90.
Read more macroeconomic analysis