Macroeconomic/ geopolitical developments
2022 kicked off with a continuation of the latter 2021 theme of rising concerns of global inflationary pressures.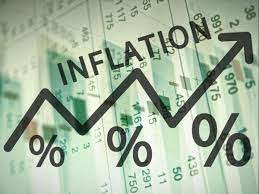 This saw a rise in not just US bond yields, but in global bond yields, particularly in the major, economic centres.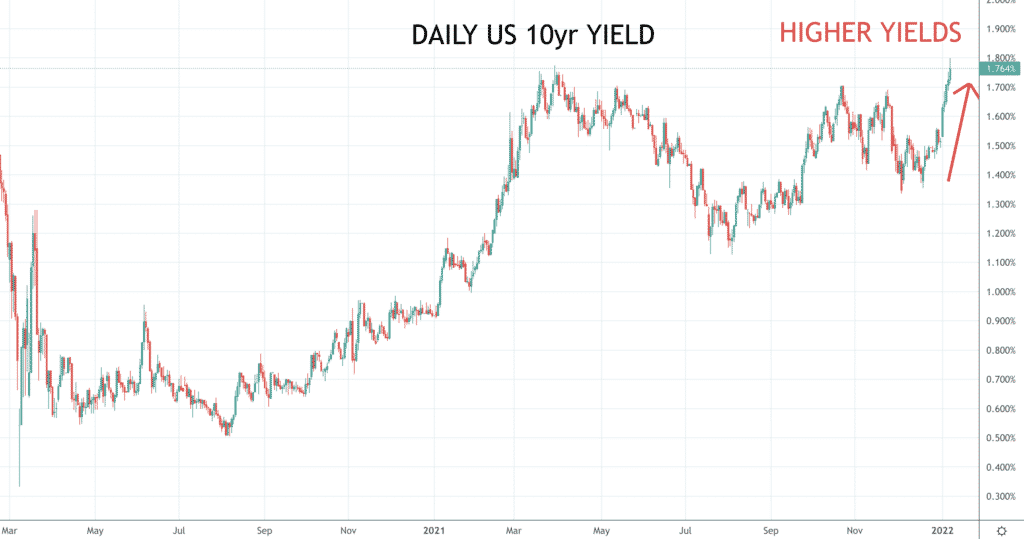 This higher yield theme was reinforced by the release of the Minutes from the December Meeting of the Federal Open Market Committee (FOMC) on Wednesday, which saw an even more hawkish tone from the Fed, than was expressed in the statement and press conference at the end of last year.
The higher yield theme and more hawkish expectation from Central Banks in 2022 weighed primarily on the US tech sector, which pulled the Nasdaq significantly lower last week.
The broader US averages were also pulled lower, alongside global equity indices.
Friday's US Employment report was mixed, with the Non-Farm Payroll element less than expected, but the Unemployment rate lower than consensus forecasts.
Concerns that the Omicron strain of COVID-19 could further contribute to supply chain disruptions and weigh on global economic growth have also weighed on riskier assets.
Global financial market developments
Higher yield moves were seen before and after the release of the Fed Minutes, with increasing inflationary concerns.
Global stock averages were significantly lower last week, led by the US indices and in particular the tech sector (helped by the higher yield moves).
An erratic week for the US Dollar within G3, up versus the Japanese Yen, sideways against the Euro.
Commodity currencies, the Australian and New Zealand Dollars were weaker in the "risk off" phase.
Gold shifted to a more negative tone.
Oil extended its late 2021 rally into early 2022.
Copper has a positive tone within a broader range.
Key this week
Geopolitical focus: Still watching for more developments regarding the Omicron strain of COVID-19.
Central Bank Watch: No Central Bank activity of note, but Fed Chair Powell testifies to Congress on Tuesday.
Macroeconomic data: US CPI and Retail Sales are the standout data points on Wednesday and Friday respectively.
| | |
| --- | --- |
| Date | Key Macroeconomic Events |
| 10/01/22 | EU Unemployment rate |
| 11/01/22 | Australian Retail Sales; Fed Chair Powell testifies |
| 12/01/22 | China CPI; EU Industrial Production; US CPI |
| 13/01/22 | US PPI |
| 14/01/22 | China trade data; UK Industrial and Manufacturing Production; US Retail Sales |