Macroeconomic/ geopolitical developments
The markets were dominated last week with shifts between "risk on" then "risk off" themes with conflicting reports regarding the potential for conflict starting between Russia and Ukraine.
Reports of Russian troops withdrawing saw a "risk on" move earlier in the week, which was dismissed by Western statements regarding a potentially imminent invasion, flipping to a "risk off" tone to end the week.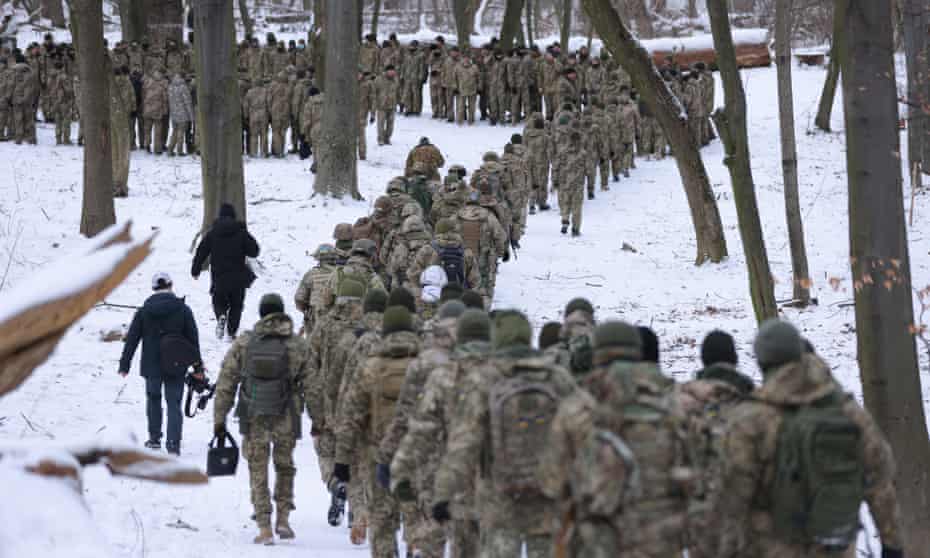 This has side-tracked the financial markets from their prior focus on inflation and central banks, notably the US Fed.
However, ongoing hawkish comments from FOMC members continues to concern markets too.
Global financial market developments
Global stock averages were extremely erratic last week but concerns over the possible conflict between Russia and Ukraine, saw a negative weekly close, led lower by the US indices and once more the tech sector.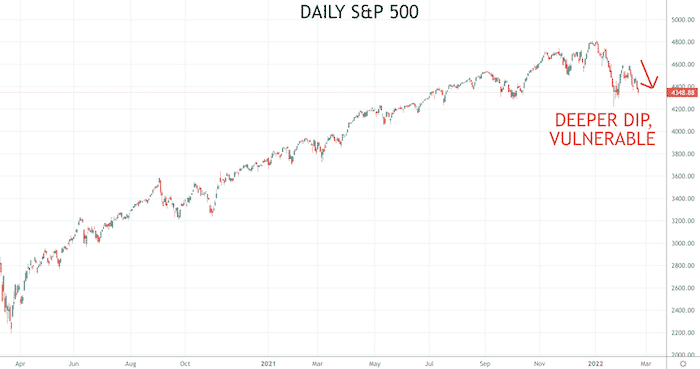 Higher yield pressures abated last week, with US Treasury yields correcting back lower from multi-year highs, with a global safe-haven bond rally, driven by the Russia/ Ukraine worries.
The US Dollar tried to rally, again with a safe-haven bid.
Gold surged, even with a slightly firmer US Dollar, as both a safe-haven and inflation hedge.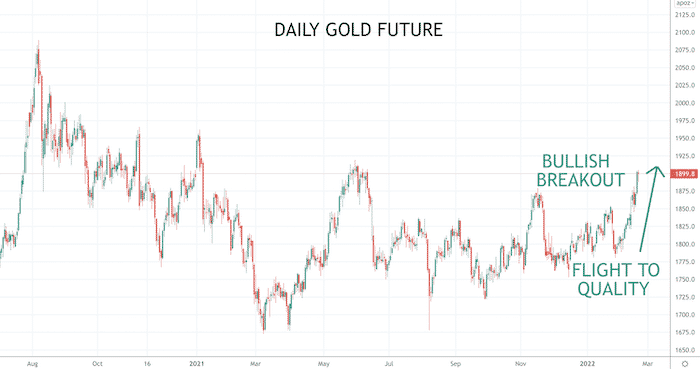 Oil has setback from a multi-year high, completing a topping pattern and looking for a deeper correction
Copper has again tried to reinforce the prior upside breakout effort, retaining a positive bias in broader range.
Key this week
Geopolitical focus:

Closely watching for military developments on the Ukrainian/ Russian border.

The US President's Day holiday is on Monday 21st February, US markets closed

Central Bank Watch: The Reserve Bank of New Zealand (RBNZ) interest rate decision, statement and press conference is on Wednesday.
Macroeconomic data: The global Markit Flash PMI, German IFO, plus US Consumer Confidence, GDP, Personal Consumption Expenditure (PCE) and Durable Goods are the standout data points for the week.
| | |
| --- | --- |
| Date | Key Macroeconomic Events |
| 21/02/22 | US President's Day holiday, US markets closed. Global Markit Flash PMI |
| 22/02/22 | German IFO; US Markit Flash PMI; US Consumer Confidence |
| 23/02/22 | RBNZ interest rate decision, statement and press conference |
| 24/02/22 | US GDP and PCE |
| 25/02/22 | German GDP; US Durable Goods |