Silver is increasingly attractive as the Dollar slips on the Trump tariff threat
The 200-day moving average is proving supportive
Prices could rally to $19.45/Troy Oz, a gain of 17.6%
More most investors that turn their eye to the commodity space tend to concentrate their efforts on Gold, Crude Oil and maybe, Copper. Silver has always been regarded as "too small" a market to be worthy of serious attention.
I ask you to take a moment for another look. It has the potential to be one of the best investments given that the high level of leverage in the stock market has been evaporating recently as the Dow, S&P 500 and NASDAQ slip away from recent highs.
In contrast, silver spot is well removed from its peak level of the past 12-Months and as the chart below illustrates spot has been rotating around the 200-day moving average, if not finding the technical level working as a support.
Source: www.investing.com, Spotlight Ideas
With the silver price being 1.2% above its 200-day moving average it is clearly a low risk asset and the Commitment of Traders (COT) Report suggests that the very low net commercial silver short position implies that the silver price is close to a low.
Silver markets were sideways during most of the session on Friday, hugging the $16.40/Troy Oz breaking out to the upside eventually. This area has offered support more than once, as the chart above shows. silver, like gold could benefit as the Dollar slides in reaction to a potential "Trump Triggered" trade war.
While silver is more volatile than gold, (see chart below), it does typically follow what gold does, and gold looks as if it is trying to find buyers again on Friday.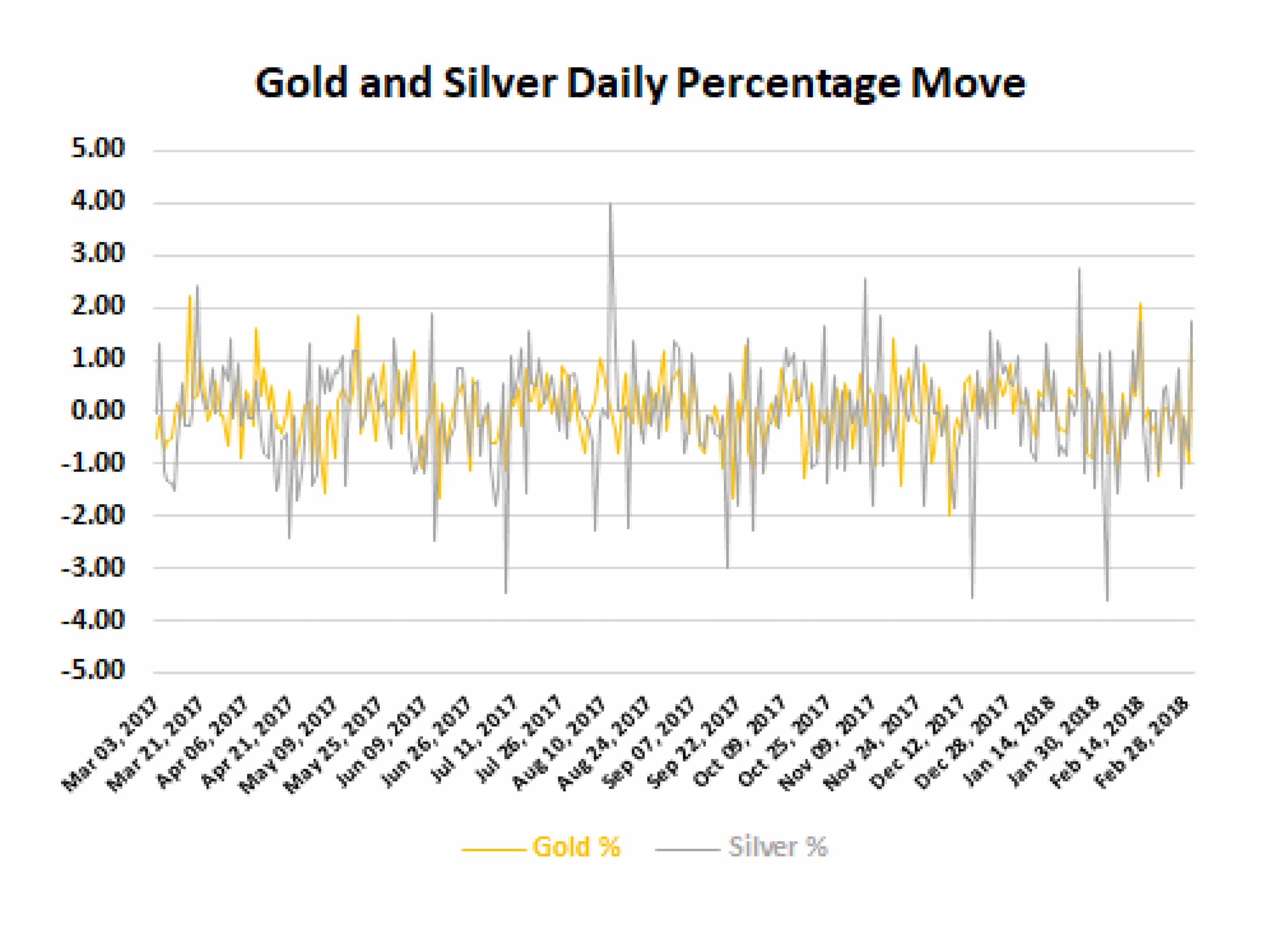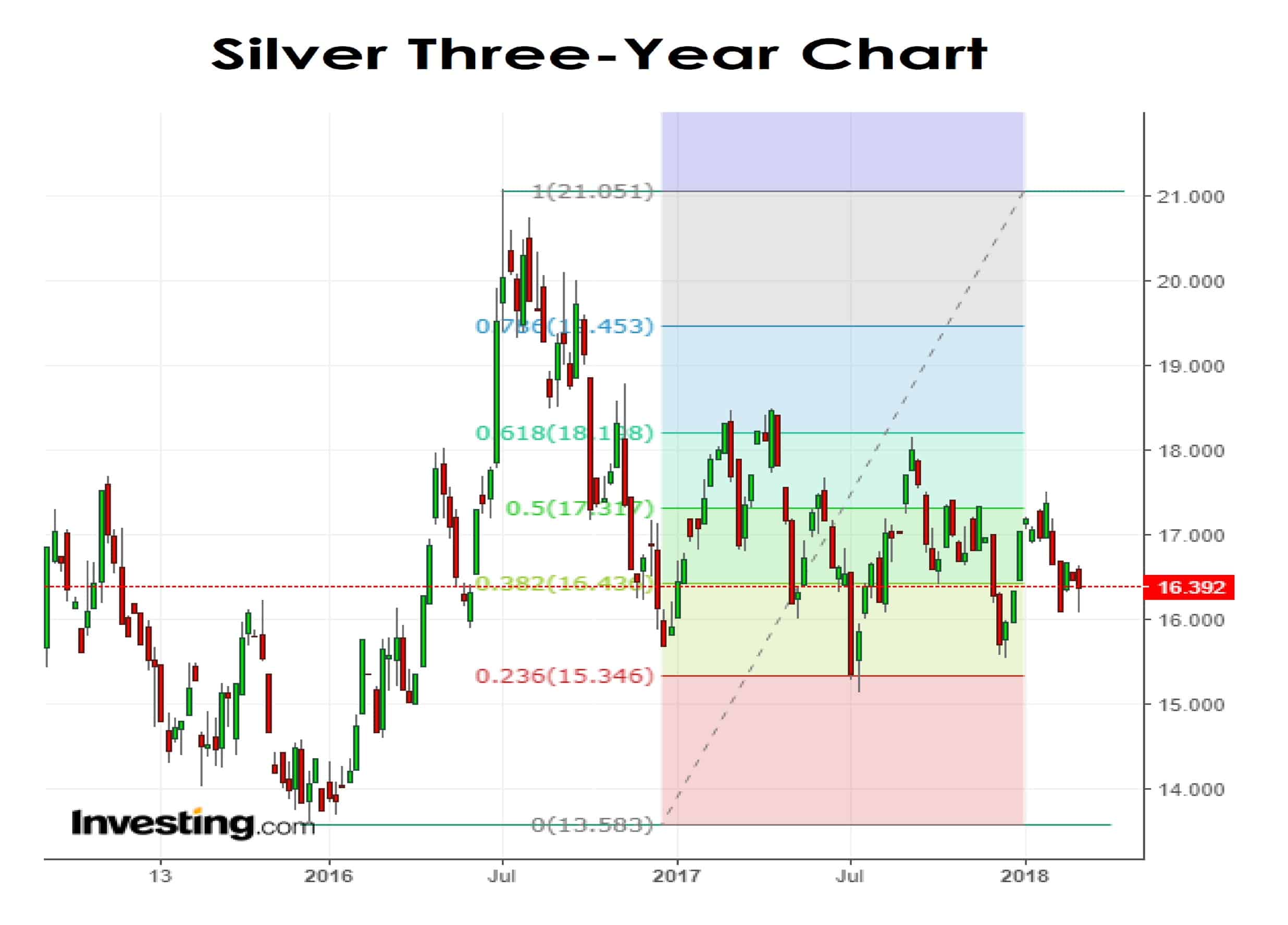 Source: www.investing.com, Spotlight Ideas
I believe that silver has support underneath, and it looks like the market is forming a strong base in the market that will send this market to the upside. I think that in the near-term we will probably go towards the $18.18/Troy Oz level, and then the $19.45 level.
Read more fundamental and macroeconomic analysis