Sterling slipped to four-month lows on Friday
Conservative and Labour cannot agree a Brexit path
FX markets are focused on the risk of a new hard Brexiteer Prime Minister
Third target now set at 1.2432
I know my note covered the market for Sterling Dollar (GBPUSD) last week, however, if a week is a long time in politics then it has certainly riled the foreign exchange markets.
On Friday, news broke that the cross-party discussions between the Conservative and Labour Party delegations that sought an agreement over Brexit broke up with no deal in place.
A note I wrote for Forbes on the 17th covers the political muddle.
However, here I would wish to take the market line. GBPUSD has retreated from a weekly high of 1.3040 to close the week at 1.2722. This decline has easily achieved the first target I set last week.
Sell an approach to 1.3040 with the first target set at 1.2867. The slide has been driven by the ongoing political turmoil and a huge question mark as to how the mainstream parties will fare on Thursday at the unwanted European elections.
My initial further targets remain at 1.2701 and 1.2530 respectively and it looks as though any break of the January peak at 1.2670 will open even more room for a deeper correction.
GBPUSD is off 14.50% since the June 23, 2016 U.K. ~ EU referendum and it now looks as though a slide to 1.2432 could be on the horizon *. The technicals suggest that Monday may see a small bounce, however, that would be nothing more than a small burst of short covering that will have limited duration. After that all the technicals are calling for further downside selling.
The sad fact is that the U.K. economy is not looking so bad cf. the rest of the EU. The unemployment rate dropped to 3.8%, which is better than expected, while pay rises moderated to 3.2% on an annual basis. Annual GDP growth is booked at 1.8% as corporate profits increased to £115.3 Billion in Q1 2019 from £112.3 Billion in Q4 2018. Unfortunately, Brexit remains the main driver of Sterling amid the prospect of a hard line Brexiteer succeeding Mrs May as Prime Minister. The favourite being Boris Johnson.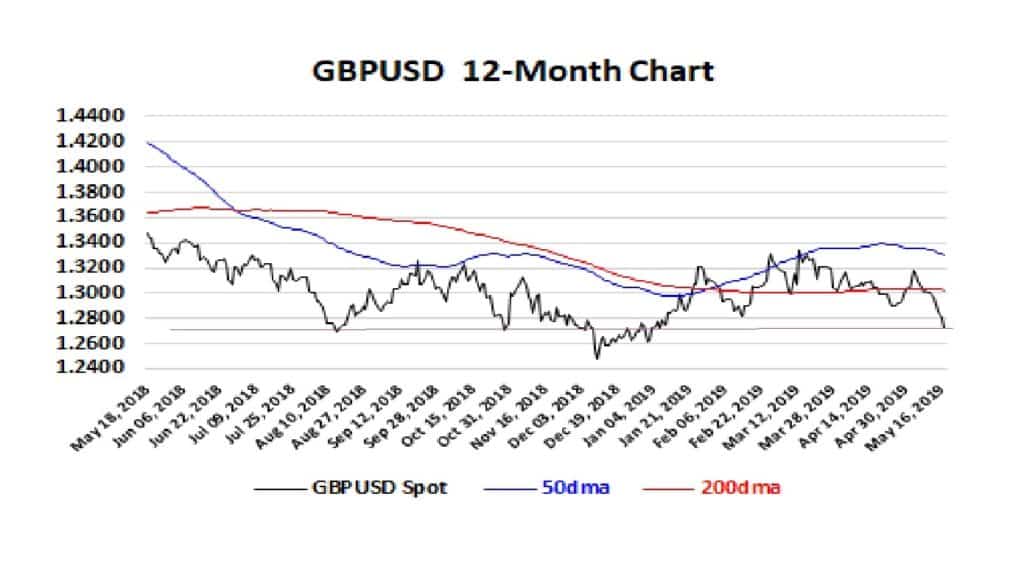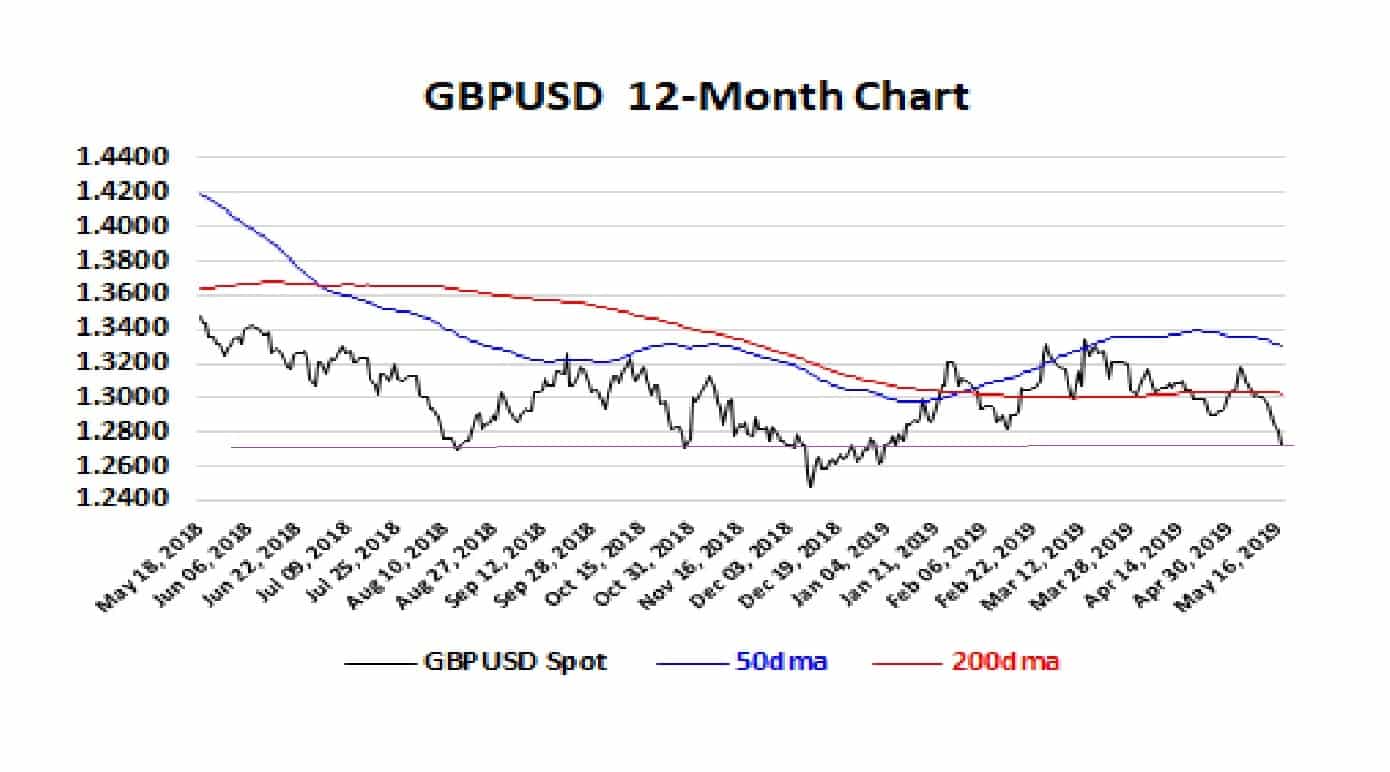 Source: www.investing.com , Spotlight Ideas
The 12-Month chart shown above illustrates the rotating nature of GBPUSD and the latest move lower began to gather traction on May 8 when the spot closed below the 200-Day Moving Average.
If one takes a reading from the recent peak at 1.33018 on March 14 to the close last Friday, then the scale of a Fibonacci extension lower is in the table below which makes me target 1.2432 as m y new objective.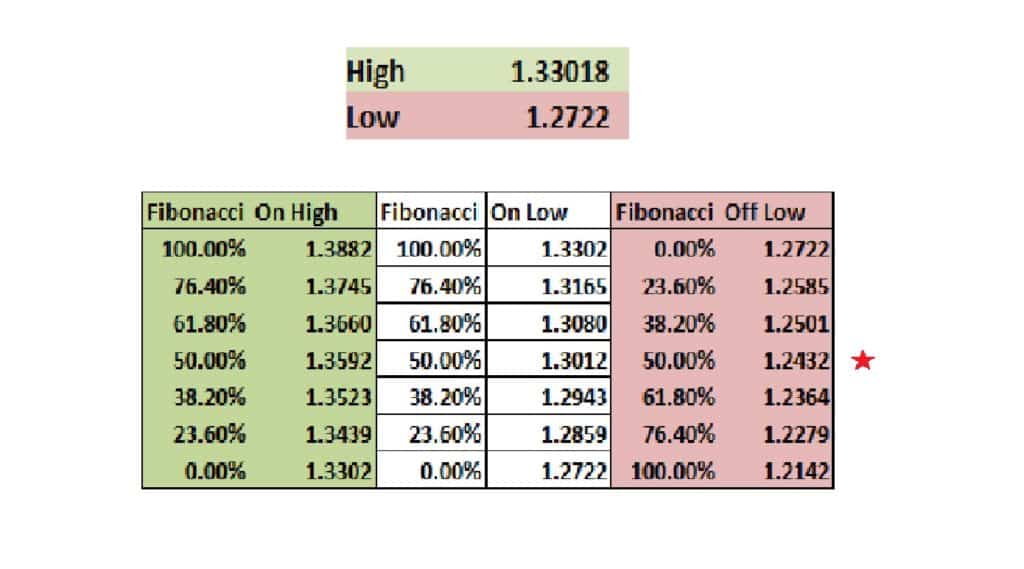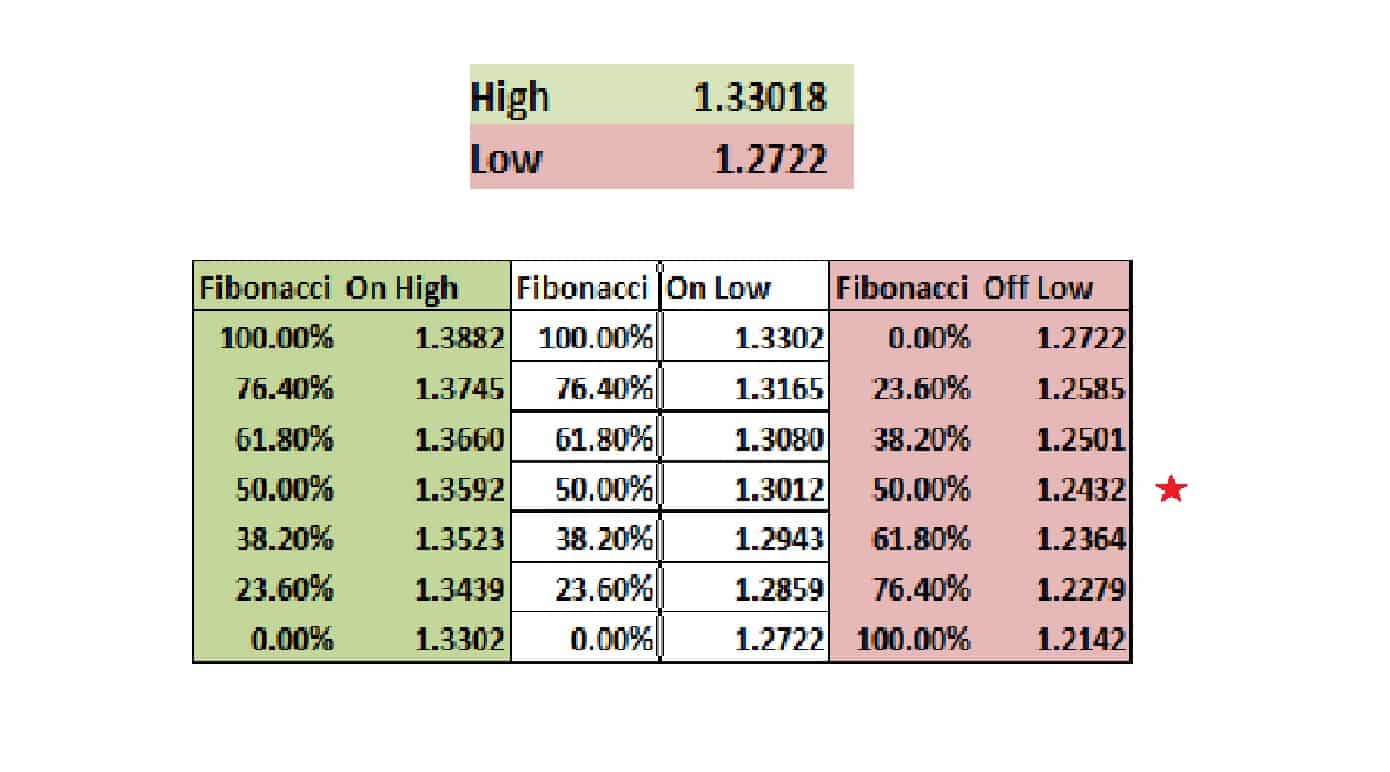 Source: www.investing.com , Spotlight Ideas
Summary:
Keep the short
Target 1 1.2701 Target 2 1.2536 Target 3 1.2432
Stop at 1.2900