Sterling has little positive technical sentiment beyond the very opening on July 22nd
The benefits Sterling may gain from a Fed rate cut are overwhelmed by Brexit
The future of Sterling will be dictated by the way Brexit is conducted
Target Sterling to drop as amid the uncertainty the path of least resistance is lower
GBPUSD closed the week at 1.2506, down on the day by 0.0040 or a fall of 0.32%. The fall from the previous Friday's close, i.e. 1.2575 was 0.55%.
The movement between these two closing points showed GBPUSD trade below its 2018 low at 1.2453 for a second consecutive five-day period.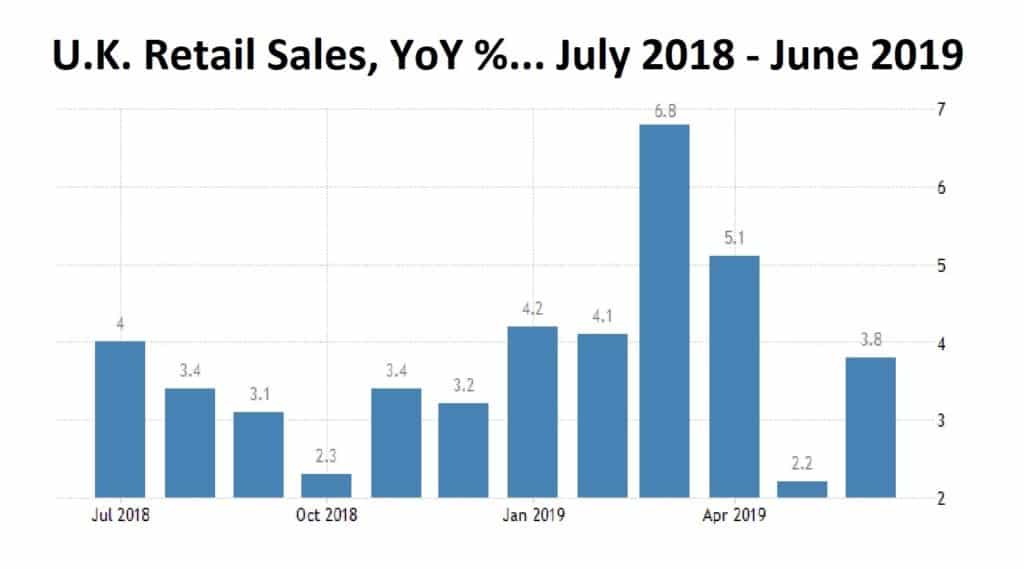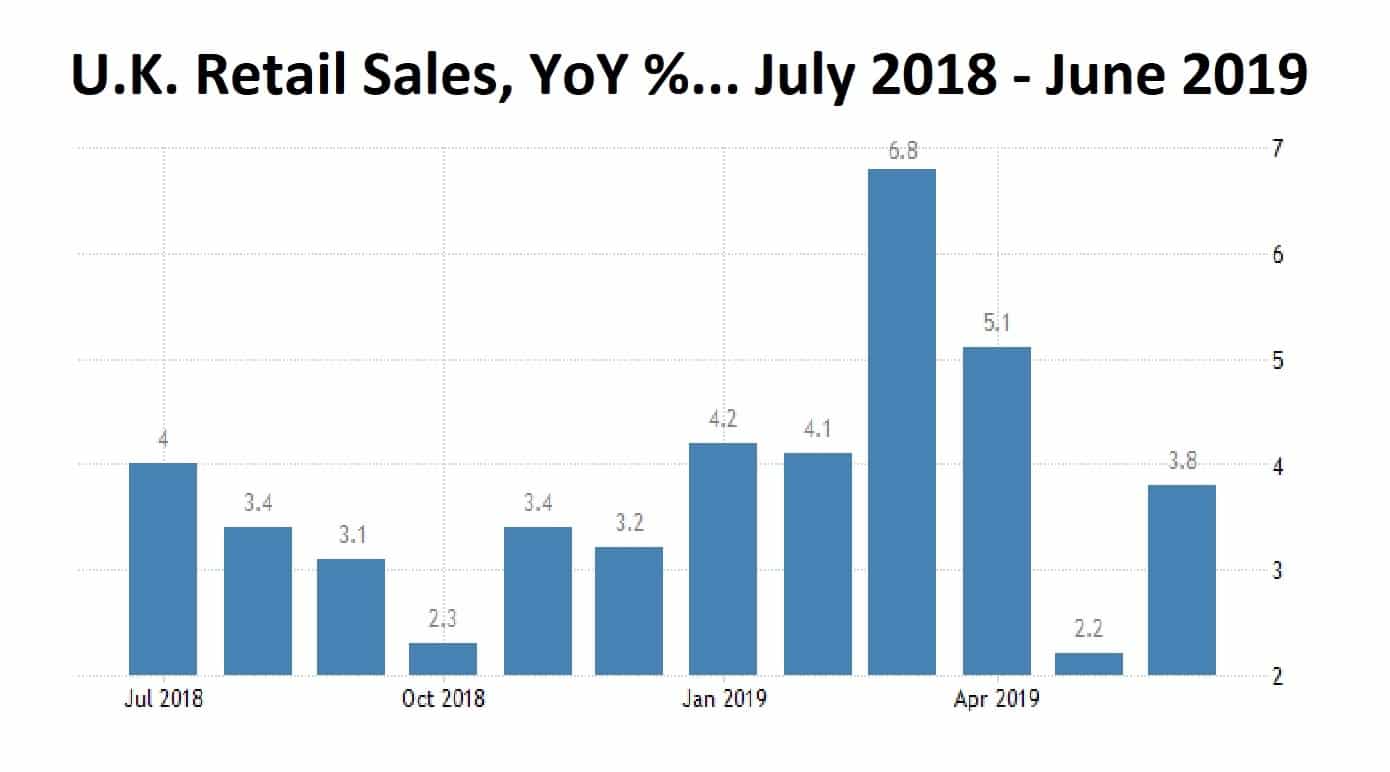 In the week before the low reached 1.2438 and in the week that has just concluded the low was 1.2382, reached on Wednesday before staging a small retracement aided by solid economic data. This was provided by Retail sales in the U.K. This metric gained 3.8% from a year earlier in June 2019, following a downwardly revised 2.2% growth in the previous month and beating market expectations of 2.6%.
Source: www.tradingeconomics.com, Office for National Statistics
One might begin to think that following two solid attempts at breaking lower and failing at both that traders may tilt short/intermediate term bias more to the upside with stops on a break back below the 1.2453 level.
That appears to be the technical mood, however, only in a limited capacity as only out to 15 minutes from the opening of the market next week can one expect a burst of upside activity to favour Sterling.
This breaks back to "Neutral" from 30 minutes to 5 hours before the daily through monthly turns to "Sell" or "Strong Sell".
The pair closed at 1.2506 and the low for the day just reached 1.2494, just ahead of the 200-hour moving average (200HMA) Trading next week, I would look toward the 100HMA and 200HMA's to be support levels for buyers adventurous enough to buy with a disposition to be quick traders.
Sterling could, arguably gain from a U.S. rate cut at the end of the month, however, the U.K. currency faces many challenges and the new Prime Minister is going to have his work cut out to deliver an acceptable Brexit when faced with the same Westminster arithmetic that confound Theresa May.
For these reasons I feel I but one choice; so, I am a seller of Sterling.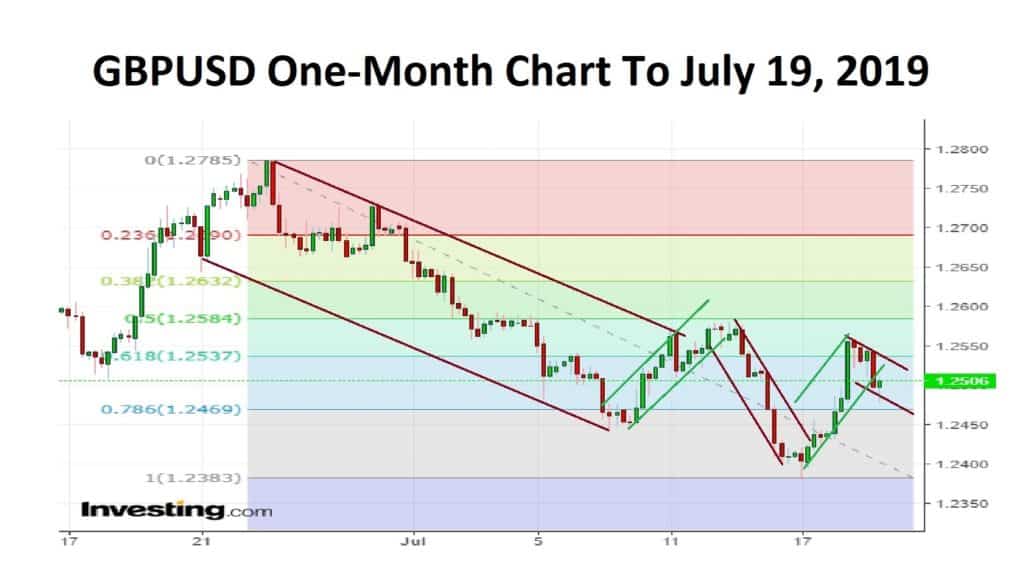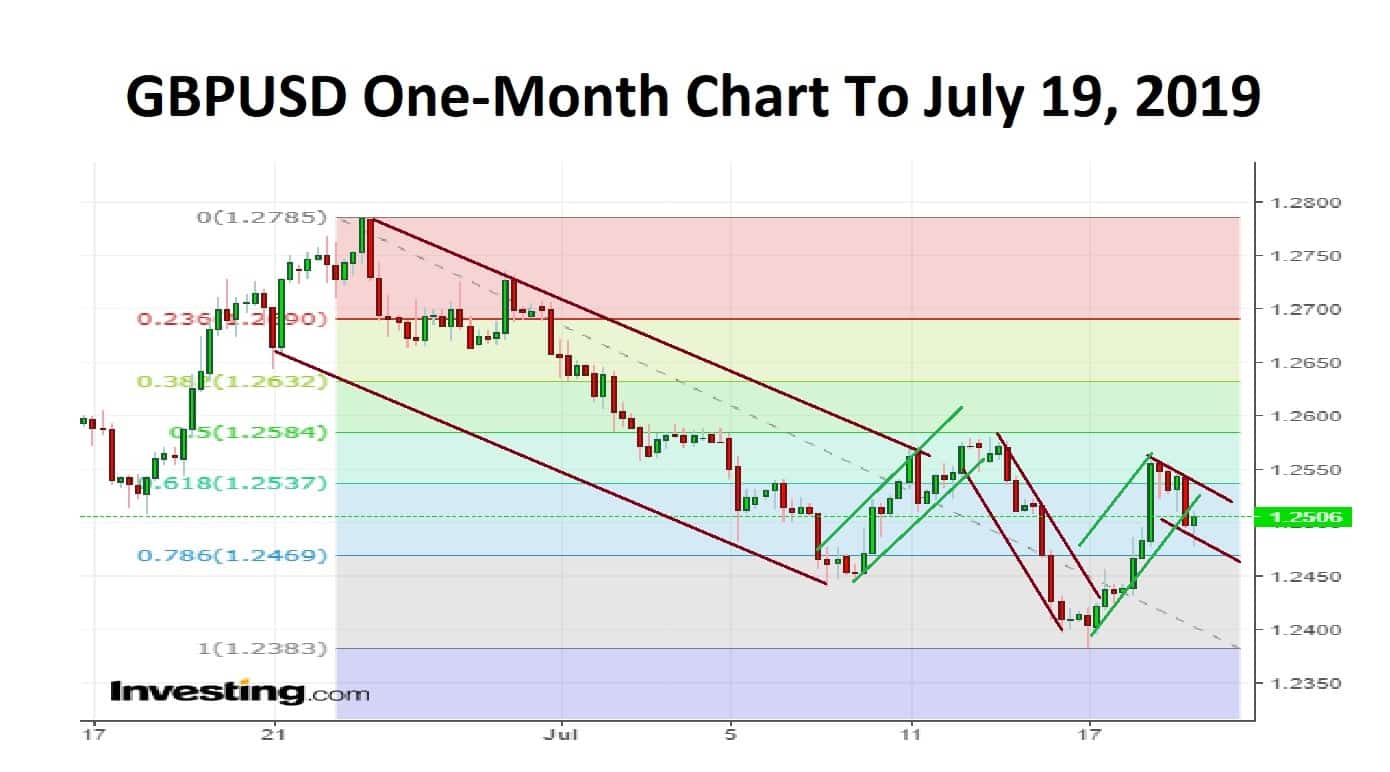 Source: www.tradingeconomics.com , Spotlight Ideas
Summary:
Sell and target deeper lows
Target 1 1.2383
Target 2 1.2276
Stop at 1.2660