As individuals, many of us are also investors and a growing number of us are traders. We might buy shares and Exchange Traded Funds (ETFs), purchase government and even corporate bonds, even investing into commodity markets. We might partake in Forex trading, Contracts for Difference (CFDs) trading and also trade the futures and options markets.
It is our saving and capital and we are free (within certain boundaries) to invest and trade with the money as we desire. Sadly, however, some dishonest individuals and companies have devised "investment opportunities" that have very little or even zero likelihood of creating profits, apart from for themselves. Thee individuals promise investment and trading returns that are not realistic and that in truth they usually have no intention of producing. These are the investment and trading world fraudsters and scammers! And lots of them are incredibly effective and in turn successful. It is likely that the returns from fraudulent activity in the investment and trading environment is in the multiple billions of dollars.
So how do they do it? That is what we are going to explore in this article. Effective trading and investment fraudsters and scammers use many devise and tactics to persuade you the trader or investor that none of the scams and frauds we are going to explore relates to them. They will stress that you are being offered a once-in-a-lifetime chance to make significant profits and quickly and that you can trust them.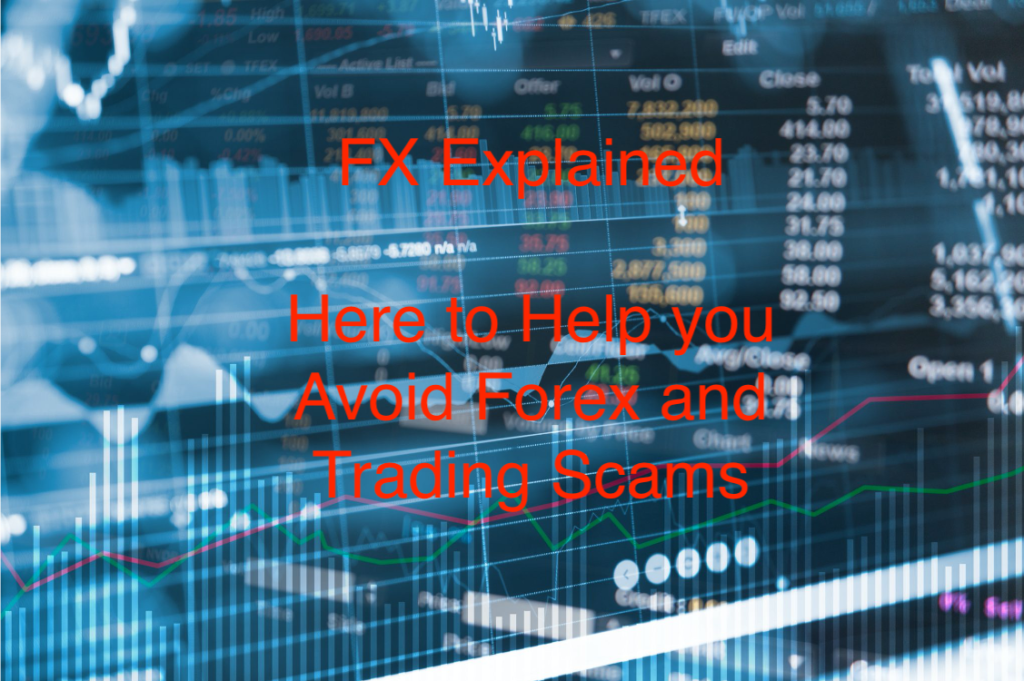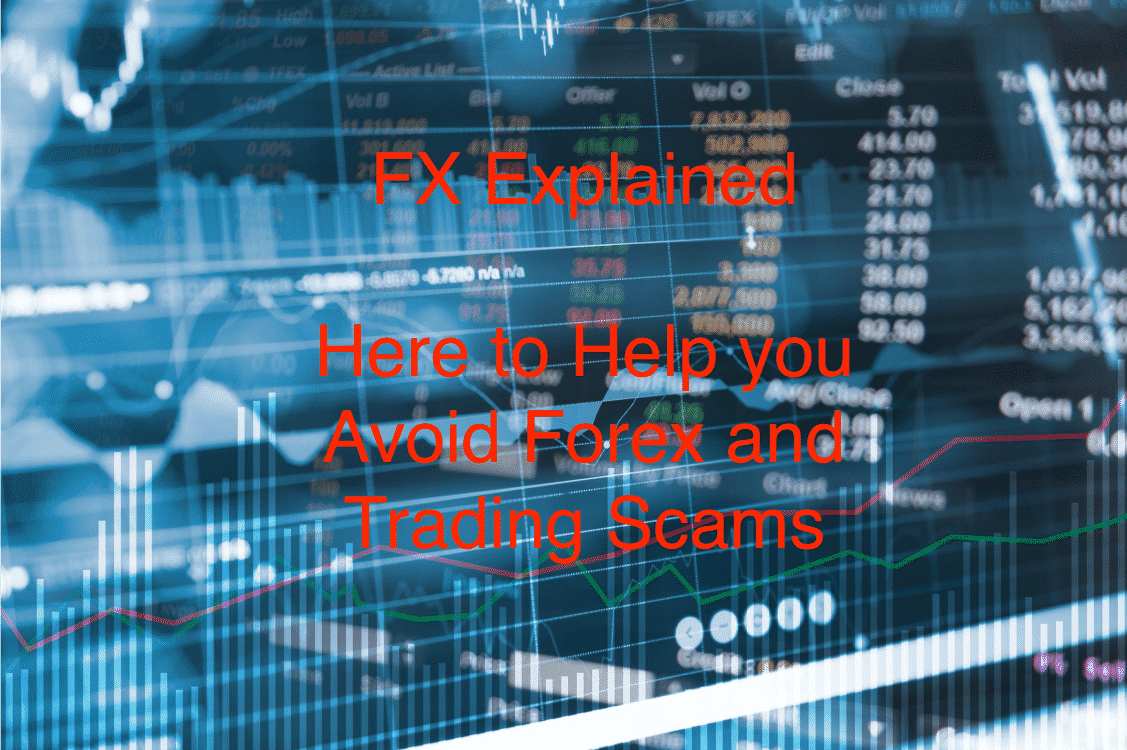 Who Are The Scammers?
A vital way to protect yourself from trading or investment fraud is to not have an expectation of what the scammer sounds or looks like. They are an unknown voice on a phone call or a grandiose online presence. They may be fast-talking and confident with trusty backgrounds, or even soft-spoken and unassuming, that you almost feel obliged to invest in the opportunity or deposit capital into a trading account.
Moreover, some fraudsters don't begin as scammers, but are trusted and genuine brokers that are lured in by the quick buck of being involved in a trading or investment fraud. Some investment or trading programs even start off with genuine intent, but that then go awry, leading the broker or investment company to become fraudulent. Nevertheless, for you as the investor or trader, whether the scam is planned or turns into a scam, the impact is the same.
Protecting yourself from these scammers requires checking out the induvial and company and you are dealing with, pouring over the at the investment opportunity and scrutinising the investment or deposit if you decide to become involved. And these safeguards alone may still not be enough.
Who Are The Scam Victims?
If you are totally sure it could never happen to you, then the trading and investment fraudsters start with a large advantage. Trading and investment scams often happen to individuals who believe that it could not happen to them. Just as there is no archetypal fraudster, there is no typical victim. Some scams area aimed at individuals who are wealthy, many scammers target anyone and everyone. Some scammers intentionally target individuals and families that are of limited means or even in financial trouble, as they may be more responsive to an opportunity that suggests large, quick profits. A favoured approach is that it is only by using the investment tactics used by wealthy investing individuals and companies, that smaller traders and investors can become wealthy themselves. The scam artist is there to educate them …
The victims of trading and investment scams usually differ in many ways, but they often share one characteristic, greed. In addition, they are often willing to believe whatever they want to believe. Many hundreds of thousands of individuals from all walks of life have suffered at the hands of the scammers.
How Do Forex Fraudsters Find Their Victims?
Fraudsters try to copy the sales tactics of genuine trading and investment companies and vendors, with similar sales pitches. If somebody contacts you, therefore, by telephone, email, via the post or as a referral, this is not enough to alter you that the contact is genuine or a scam. Many completely trustworthy trading and investment companies employ the same or similar approaches to find individuals who may be interested in their trading or investment products and services as the scammers.
Telephone calls: Telephone boiler-rooms are a preferred way for fraudsters and to easily and quickly contact large numbers of potential investors.
Post and email: Many trading and investment scammers purchase genuine postal and emailing lists—names, email and postal addresses of individuals who have responded to previous, similar offers, or who have characteristics that scammers look for. They then look to encourage the individuals to contact them by phone for further information. Then the scammer comes on to close the deal.
Online: Scammers have recognized and developed the potential for fraud in cyberspace. The same frauds that have been conducted by phone or post can now be found throughout the internet on a plethora of websites. New technology and software are being developed all the time, with new approaches to committing frauds against traders and investors.
Advertisements: An online or physical magazine or newspaper advertisement may present stellar profit, above established investment and trading opportunities. Even though regulatory agencies monitor advertisement in major publications, some scammers look to act fast and complete the scam before the investigators catch on.
Referrals: One of the longest running tactics sees the scammers paying large, quick returns to early investors, with an end to looking for recommendations to friends, colleagues and family. This way, the scammer gets genuine referrals, that can grow exponentially, as the new victims come to the scammer.
The "Trustworthy" Company: Some fraudsters will go up market and set up what appears to be a reputable trading or investment company. They may lease swanky offices and hire staff. You may go in for a physical face-to-face appointment, and even be kept waiting. The trader or investor is convinced that it is a legitimate company and is offering a genuine opportunity for big returns. But it is just art of a bigger scam!
Techniques Forex Scammers Use
There are many techniques scammers use to gain your trust and convince you to part with your money. But they all have the skill of being convincing. The abilities that make them effective are fundamentally the same skills that allow any salesperson to be successful. But the fraudsters have an advantage in that do not have to deliver on their pitch. The scammer, therefore, has no hesitancy to promise whatever it requires to encourage you to part with your funds.
These are some of the methods scammers use.
Confidence
Scammers are confident about the returns on the opportunity, therefore, instilling confidence for you enough to hand over your money. Their pitch is often that you are very fortunate to even be offered the trading or investment opportunity. A scammer may imply that if you are not interested in the opportunity, then there are many other individuals who will be and may even seem like they need to jump to the next call. Most scammers are articulate unbending characters who will look to control the discussion. The more they dominate the conversation, the fewer questions you have the chance to ask.
Prospect of Large Returns
The returns a scammer offers are generally significant above the norm to make the victim attracted and keen to take participate, but without being too large in order to avoid disbelief. The fraudster could hint at a initial profit that is believable and then insinuate that the likely profit is really far larger. The higher figure is the one you will more likely focus on. As the saying goes, "if something sounds too good to be true, it probably is".
Low or Even Zero Risk
Some scammers suggest that the opportunity is risk free, that the investment is a definite winner. Clearly, the last thing a charlatan wants you to consider is the prospect of losing money. A scammer may recognise that there is a possibility of some risk, but the counter this by highlighting the risk is negligible compared to the profits you will surely make. A scammer may even dismiss any question of risk and indicate that he would be better off offering the opportunity to persons with the courage and insight needed to want to make significant profits.
Urgency
There is nearly always some reason why it is vital for you to invest immediately. The pitch may be that the opportunity is for a limited number of individuals or that postponing the investment could mean missing a large profit. Urgency is vital to a swindler. The scammer does not want you to have time to think it over, to check out the opportunity and do research, to consider it with someone else who might be suspicious, or to contact a regulatory body.
How To Defend Against A Forex Scammer? Questions To Ask
A great defence against scammer and fraudsters in Forex, Contracts for Difference (CFDs) trading and overall investing is the ability to ask questions. Investment and brokerage scammers, therefore, will aim to keep you from asking questions. One notable difference between a trustworthy investment company and a scammer is that a reputable company would urge you to ask questions, to unmistakably understand the involved risks, for you to gather as much information as possible, to be completely at ease with any trading account or investment decision you make.
Here is a list of questions that scammers don't want to be asked:
Where did you get my name?
If this question cannot be answered legitimately, or if the response is along the lines of "you were chosen from a hand-picked selection of investors …", then it is probably a fraudster you are in dialogue with.
Can you send me some documentation on your proposal for me to consider?
Scammers are hesitant to put anything in writing. Also, scammers don't want to allow you any time to consider anything. They want your money now. An investment which has to be immediate, shouldn't probably be made.
What are the risks?
All trading and investing includes some amount of risk. And some trading and investments involve higher risks than others. If the pitch is that there is no or very minimal risk, but still ample possibility for significant profits and returns, it is likely a scam.
Can you give me the names of your firm's principals and officers?
The suggestion that you are the kind of investor who will look into the background of the offering will put off a scammer.
Would you mind speaking to my investment advisor/ accountant …?
Reluctance to speak with a third party in a position of knowledge and some authority highlights a potential scammer.
Can you provide references?
Ask for a bank reference, or a regulator that you can easily contact.
Is the offering traded on a regulated exchange?
Fraudulent investments never are.
Do you have a prospectus or risk disclosure statement?
For many investment opportunities, this is required. For a scammer, it is unlikely they will have this available.
What government or regulatory supervision is your firm subject to?
Few things discourage a scammer than the belief you may contact a regulatory agency.
How long has your company been in business?
There can be advantages of dealing with an established company and if you are talking with someone who doesn't appear to have a past, you should try to discover why.
Where and when can I meet you or a company representative?
Chances are a scammer does not want you to see his place of business.
Do you have a track record?
You have the right to know what the performance has been in the past in writing. If you do acquire documented performance, pleas remember past performance provides no guarantee of future performance.
Where will my money be held?
Many trading and investment companies are always required to maintain customer funds in segregated accounts.
How easily can I get my money back?
If the investment is not easy to liquidate, or you are unable to get a straight answer, you may want to reconsider any investment.
How much are the commissions and management fees?
Get it documented, in writing, as you would with any contract.
How are disputes resolved?
Does the company or regulatory body have a process for disputes resolution. Scammers generally won't want to pursue this line of questioning.
Asking these questions will likely see a scammer avoid giving any straight answers., Experienced fraudsters, however, can be skilled in evading these questions and even provide dishonest answers, whilst looking to switch the discussion back to the incredible opportunity.
What To Do Before Committing To An Investment Or Trading Opportunity
Investigate
The scammer does NOT want you to check them out. Not only would you then not invest, but you could alert the regulators. Most of the time, therefore, the scammer makes themselves very difficult to investigate, by a variety of ways. So, how do you check out an individual or a company who is offering a tempting investment offer, but who could easily be a scammer?
Contact the local police
Reach out to the local and national business agencies
Contact the financial editor of your local newspaper
Check with the city or regional consumer protection agency.
Contact Regulators
Nearly all companies and individuals that offer investments or trading advice or services to the public are subject to regulation in the country they operate from, whilst most also are subject to multiple regulatory bodies internationally.
For more details on the various European regulatory bodies, check out our article here.
Contacting the applicable regulatory body will allow you to ascertain if the company or individual is registered to engage in the type of business that they claim and if any disciplinary actions have been taken against them. Generally, this is fairly simple, via an online search of the regulator's website. Even it takes some time to check out an investment offer, it is worth it, rather than possibly losing your money!
Keep Track of Your Investment
Even if after doing all of your due diligence and you decide to invest or deposit funds with a Forex broker or into a trading account, it is still important to always monitor your funds.
These are some possible red flags to watch out for even after you have invested
Is the individual now unreachable or reluctant to take or return calls?
Are documents or statements not forthcoming?
Does the opportunity end up differing to what you had expected?
Are funds that were due not received?
What If You Invest Or Deposit And It All Goes Wrong?
If you are unsure of an investment that has been entered into or a deposit that has been made to a Forex brokerage account, you should consider withdrawing as soon as possible. This may mean demanding the return of your funds and contacting the regulatory authorities. The scammer may refund your money rather than risk having the regulatory authorities involved. Don't allow the scammer to talk you out withdrawing your fund and demand the refund immediately. Don't settle for any delay! If you don't get your investment back, report it immediately to the regulatory authorities. They may conduct an investigation and seek legal action to impound any funds.
In reality, scamming will continue as long as innocent trader and investors are there for the scammers and fraudsters to prey on. We hope this article assures that YOU will not be the next victim.
Please be vigilant against Forex scams, CFD fraud and all investment cons and have a great trading day!