Macroeconomic/ geopolitical developments
The announcement last Monday from Pfizer that their COVID-19 vaccine had produced extremely positive trial results and is at a late stage of development saw the "risk on" theme reinforced.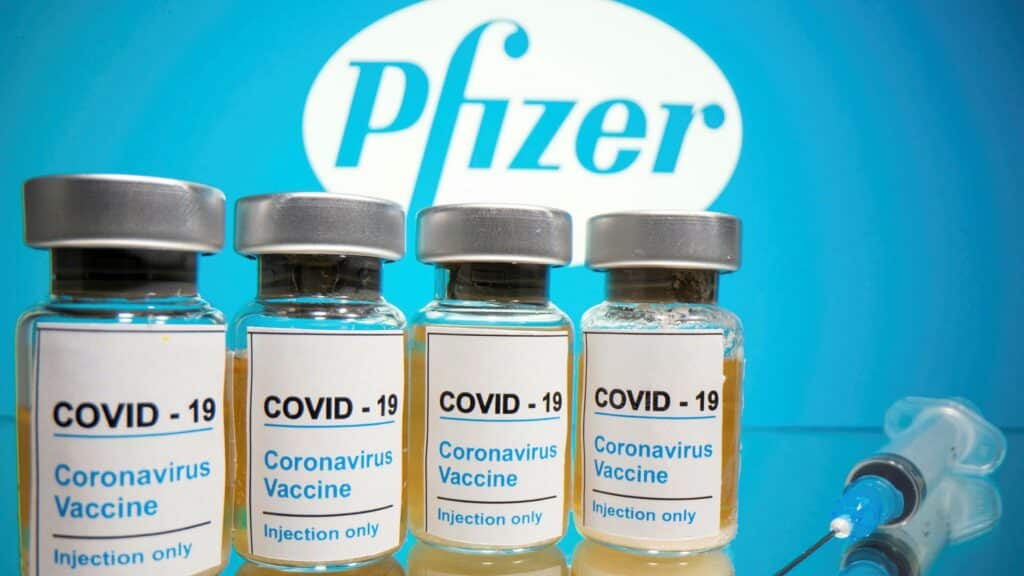 Value and "old economy" stocks surged higher on anticipation of a broad economic recovery, whilst "new era" tech stocks underperformed.
This was on the back of the announcement last weekend that Joe Biden will be the next US President, which had already seen riskier assets rallying and safe haven assets selling off.
With the Republicans still likely to hold the Senate, a probable mixed government is seen as positive for corporates, therefore stock indices.
There remains an ongoing and significant threat of a difficult transition with the Trump administration staging legal fights against the election result, slowing the transition not the Democrats.  
The second wave of COVID-19 continues across Europe, but with new lockdown measures kicking in as the number of cases in some instances is plateauing or the growth slowing across the continent.
In contrast, COVID-19 cases are surging across all states in the US.
Market concerns that national and global economic recoveries will be damaged, however, seemed to be already priced in.
The EU and UK have made some progress in their ongoing trade talks.
The Reserve Bank of New Zealand were less dovish, de facto more hawkish in the assessment of their economy this week, with a move to negative interest rates now far less likely.
Global financial market developments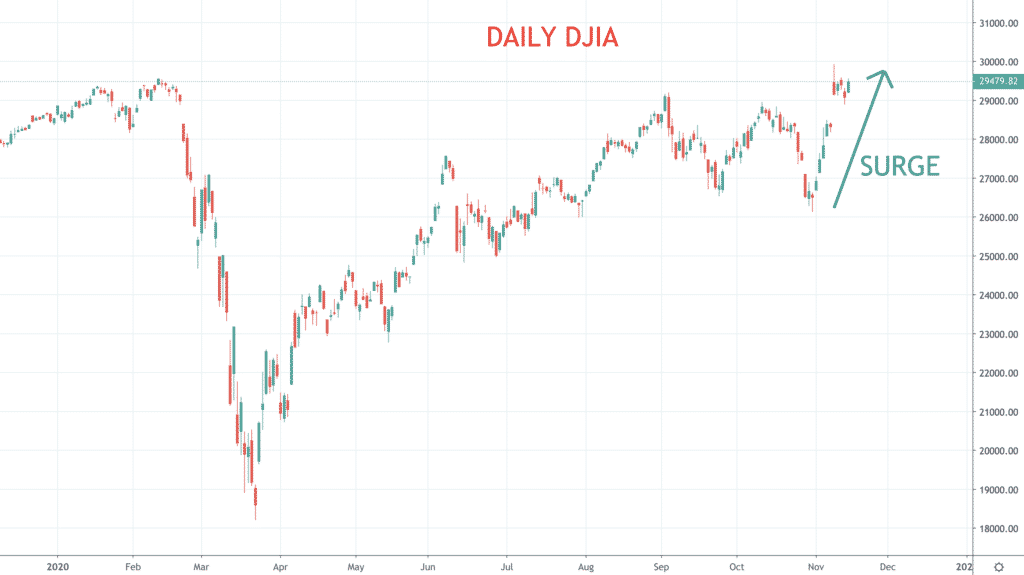 This echoed the rotation into value and recovery stocks, out of the high flying, momentum stocks and tech sector.
The "risk on" tone saw "risk currencies" higher again with the Australian, New Zealand and Canadian Dollars all strengthening initially, before correcting back lower.
The Japanese Yen was the bus casualty in the Forex space, as the move to "risk on" saw the USDJPY surge, with the Yen crosses higher across the FX board.
EURUSD has been erratic, slightly negative, whilst GBPUSD rallied with hopes of the EU-UK trade deal.
In the commodity space, Copper and Oil were erratic but mostly higher with the wider "risk on" theme, though Gold reacted as a traditional safe haven play and plunged lower.
Key this week
Geopolitics:

Watching out for further vaccine announcements from Pfizer or other sources

COVID-19 cases, hospitalisations and deaths in focus in Europe and the US

The transition of Presidential power in the US will still be key to watch this week

Central Bank Watch: A quiet week for Central Banks

We get the Reserve Bank of Australia (RBA) meeting minutes Tuesday

The People's Bank of China (PBoC) interest rate decision is due on Friday

There are also numerous speeches by Central Banks governors and committee member throughout the week.

Macroeconomic data: Another relatively quiet week on the data front.

We get various national inflation and Retail Sales numbers released throughout the week

Japanese GDP on Monday and the Australian employment report on Thursday.
| | |
| --- | --- |
| Date | Key Macroeconomic Events |
| 16/11/20 | Japanese GDP; Chinese Retail Sales |
| 17/11/20 | RBA meeting minutes; US Retail Sales |
| 18/11/20 | UK, Eurozone and Canadian inflation data including CPI |
| 19/11/20 | Australian employment report; US Jobless Claims |
| 20/11/20 | PBoC interest rate decision; UK and Canadian Retail Sales |