Macroeconomic/ geopolitical developments
The US election took centre stage on Tuesday and remained there all week and still now, with the Presidential vote extremely close.
Joe Biden will be the next US President.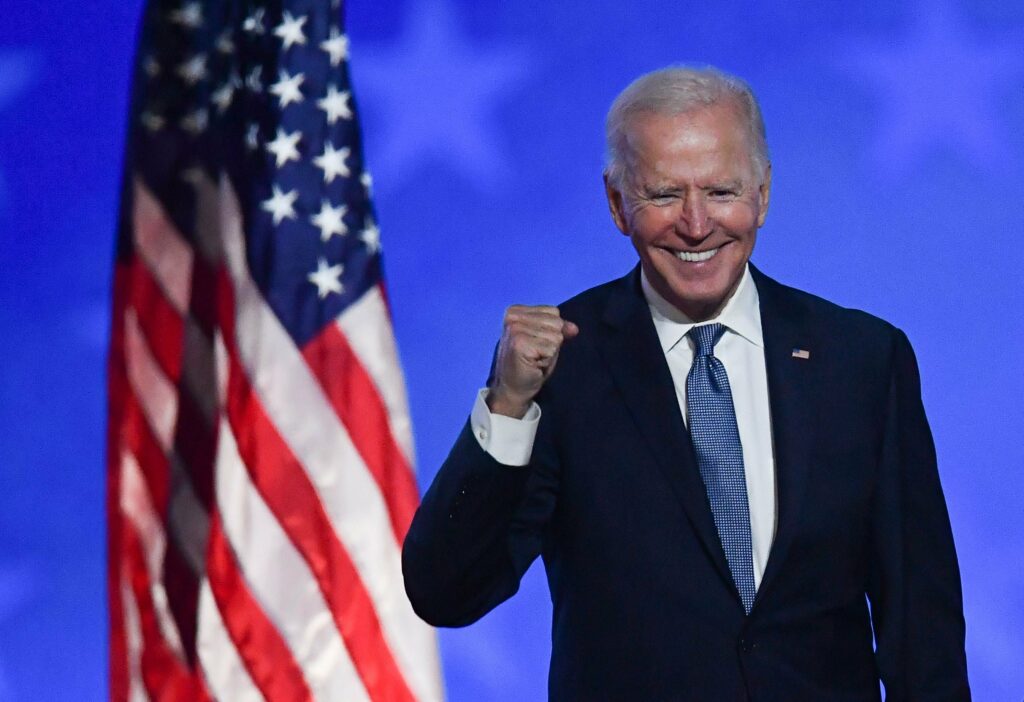 But the Republicans look likely to hold the Senate, meaning a likely mixed government.
The threat of a difficult transition of power remains a significant risk into November/ December, with the Trump administration staging legal fights against the election ballot and the result.
The second wave of COVID-19 continues across Europe, with the resumption of lockdown measures across the continent.
In addition, cases continue to rise aggressively across the US.
This continues to see elevated concerns that national and global economic recoveries will be damaged.
The EU and UK have apparently made little progress in their ongoing trade talks.
The Reserve Bank of Australia cut interest rates as expected from 0.25% to 0.1%.
The Bank of England added more to their quantitative easing programme than expected, with an increase of £150 billion with consensus at £100 billion.
The Federal Reserve were limited in their statement and press conferences on Thursday, as expected given the US election.
The US Employment report was slightly better than expected, buy had muted market impact.
Global financial market developments
Global equity markets surged last week, despite the Presidential election results remaining tight through the week.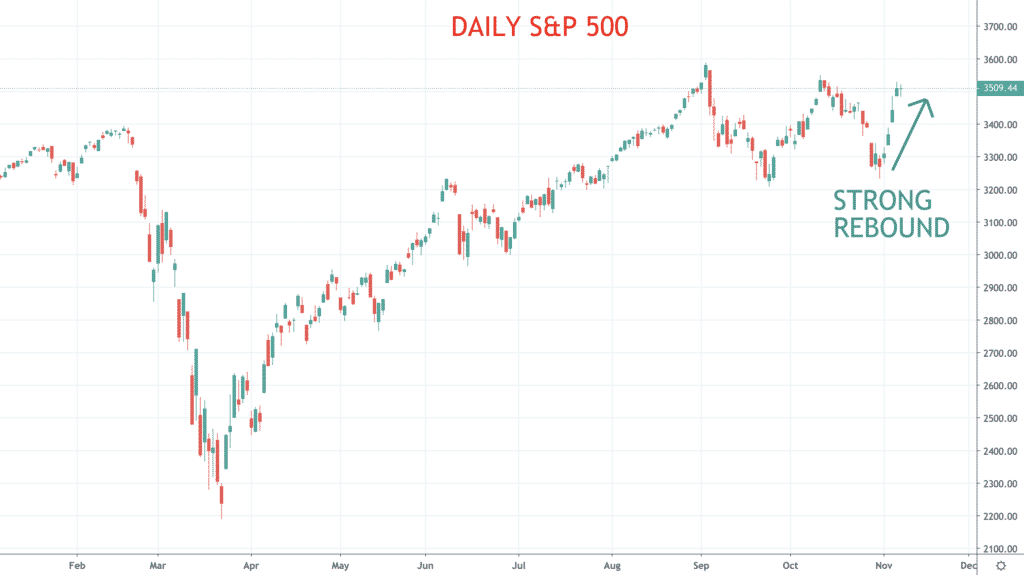 This was seen as a reaction to a very likely Biden victory, BUT with the Republicans probably holding onto the Senate.
The mixed government result is viewed as positive for stocks, as it means a likely generous COVID-19 economic relief package, but also means the Democrats will find it difficult to raise taxes or pass laws to that may be negative for corporates.
The "risk on" theme has seen "risk currencies" surge with the Australian, New Zealand and Canadian Dollars all higher.
In the commodity space, Copper, Oil and Gold have all rallied, echoing the wider "risk on" theme.
Key this week
Holidays: Wednesday is the US Veterans Day holiday, equity markets are open, bond markets are closed.
Geopolitics: Will the Trump camp make the transition of power difficult? Watching for developments on this front.
Central Bank Watch: A quiet week for Central Banks, we just get the Reserve Bank of New Zealand (RBNZ) interest rate decision and statement on Wednesday.
Macroeconomic data: A relatively quiet week on the data front. We get various national inflation numbers released throughout the week, the German ZEW survey and the UK Employment report are out on Tuesday, plus UK GDP, Manufacturing and Industrial Production reports are all released Thursday.
| | |
| --- | --- |
| Date | Key Macroeconomic Events |
| 09/11/20 | Nothing of note |
| 10/11/20 | Chinese CPI; UK Employment report; German ZEW survey |
| 11/11/20 | RBNZ interest rate decision, statement and press conference; US Veterans Day holiday, bond markets closed |
| 12/11/20 | UK GDP, Manufacturing and Industrial Production; German CPI; US CPI and Jobless Claims |
| 13/11/20 | Eurozone GDP; US PPI and University of Michigan Consumer Sentiment |