Macroeconomic/ geopolitical developments
Republicans and Democrats have still been unable to come to an agreement on a new economic relief package, but hope remains, which has helped the "risk on" theme this past week.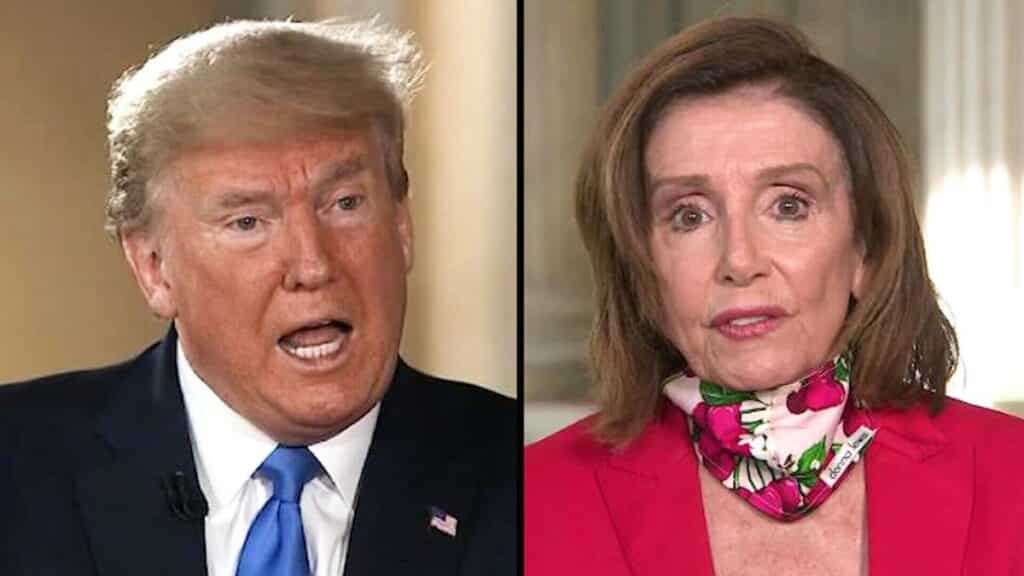 This was despite President Trump at one point stating that a deal would NOT be done before the election.
The other significant geopolitical development last week President Trump leaving hospital in recovery, having previously tested positive for COVID-19.
This has thrown the US Presidential election into some further unrest, with the next Presidential debate now cancelled.
However, Joe Biden continues to show well in the polls and financial markets seem more and more at ease with a Biden victory and even for a Democrat clean sweep at the November vote.
A strong Biden victory would ease the threat of a difficult transition of power.
COVID-19 cases continue to grow at a high rate across Europe and in the U.K., as many nations have instigated new national and regional lockdown measures.
Despite no tangible progress between the EU and UK in their trade talks, there appears to be some improvement in the chances of a deal being done.
Global financial market developments
Global stock markets pushed higher through the week, with US averages leading the more positive outlook.
In addition, market breadth has been supportive with the small-cap Russell 2000 a strong performer from late September.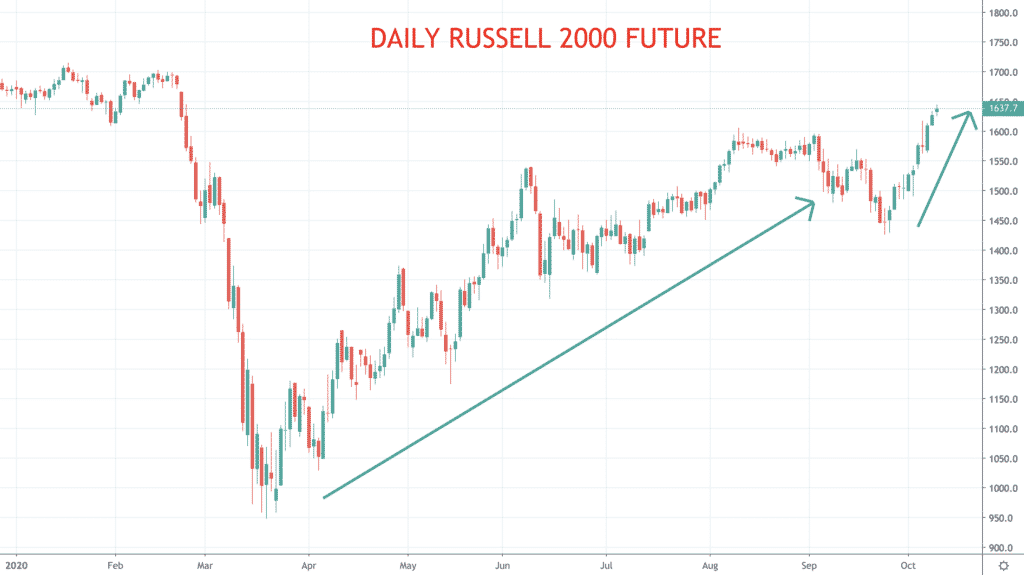 In the major Forex markets, the theme has further shifted to "risk on" with the Japanese Yen and US Dollar weakening still further against most major currencies
The "risk currencies", notably the Canadian Dollar, have particularly benefited.
GBPUSD broke above a notable barrier at 1.3007 for a more positive tone, from hopes of a EUR-UK trade deal.
EURUSD has further shifted to a more positive outlook short-term.
In the commodity world, Oil, Copper and Gold have all rallied as the US Dollar has again weakened, again echoing the "risk on" theme.
Key this week
Central Bank Watch: Some Central Bank speakers through the week, but no meetings or release of minutes to note.
Macroeconomic data: A very quiet week on the data front too.
Earnings season: Earnings season kicks off in earnest this week, with the spotlight on major US banks, Johnson and Johnson, Delta Airlines, United Health and Walgreens.
| | |
| --- | --- |
| Date | Key Macroeconomic Events |
| 12/10/20 | Nothing of note |
| 13/10/20 | Chinese trade data; UK Employment report; German CPI and ZEW; US CPI |
| 14/10/20 | US PPI |
| 15/10/20 | Australian Employment report; US Jobless Claims |
| 16/10/20 | US Retail Sales |