---
General
Broker:
Finq
Company Name:
LCC Ltd
Founded:
2017
Regulator:
FSA
Platform:
MetaTrader 4, MetaTrader 5
Payment Methods:
CC, WIRE, SKRILL, MONEY BOOKES, WEB MONEY
HQ:
Cyprus
Phone Support:
+35722008069
Publicly Listed:
No
Features
Min. Deposit:
$100
EURUSD Spread:
As low as 1 pip
Average Spread:
As low as 1 pip
Leverage:
1:200
US Clients:
No
Dealing Desk:
Yes
Web Trading:
Yes
Managed Accounts:
No
Bonus Offer:
Up to $4000 deposit bonus
Withdrawal Process Time:
24 hours
Fees:
Spreads, roll overs/swats, inactivity fee.
Pros
- Up to $4000 deposit bonus!
- Quick withdrawals
- High Bonus offer
- High leverage
Cons
- Spreads, roll overs/swats, inactivity fees
- Missing EU regulation at the moment.
---
Finq.com Review 2020
FxExplained does not recommend this broker!
Finq is an FX/CFD brokerage that's regulated in the Seychelles. Finq.com targets traders in Asia, India and South Africa. It offers a high leverage, a very good selection of tradable assets, a minimum deposit of $100 and an extremely nice welcome bonus of up to $4000. Launched in 2017, Finq.com is not just a relatively new online FX/CFD broker (although that might not even be the case after all), it is also a very peculiar operation.
The reason why Finq.com may not be as new as its resume lets on, is that it is the possible re-incarnation of an older brokerage. According to some, Finq.com is essentially ForexYard reborn. The operation used to belong to Safecap Investments Ltd. and then it was taken over by Leadcapital Corp Ltd.
LCP is the company currently listed as the owner of the brand in the documents we have received from the broker.
The regulation in the Seychelles makes Finq an "offshore" operation for all intents and purposes. It does not seem to be currently regulated in any major financial jurisdiction.
Furthermore, it uses a company from Kuwait to process some of its payments. It does not accept traders from the US or the EU and a number of other jurisdictions. The picture that is coming together about Finq.com is a very peculiar one indeed.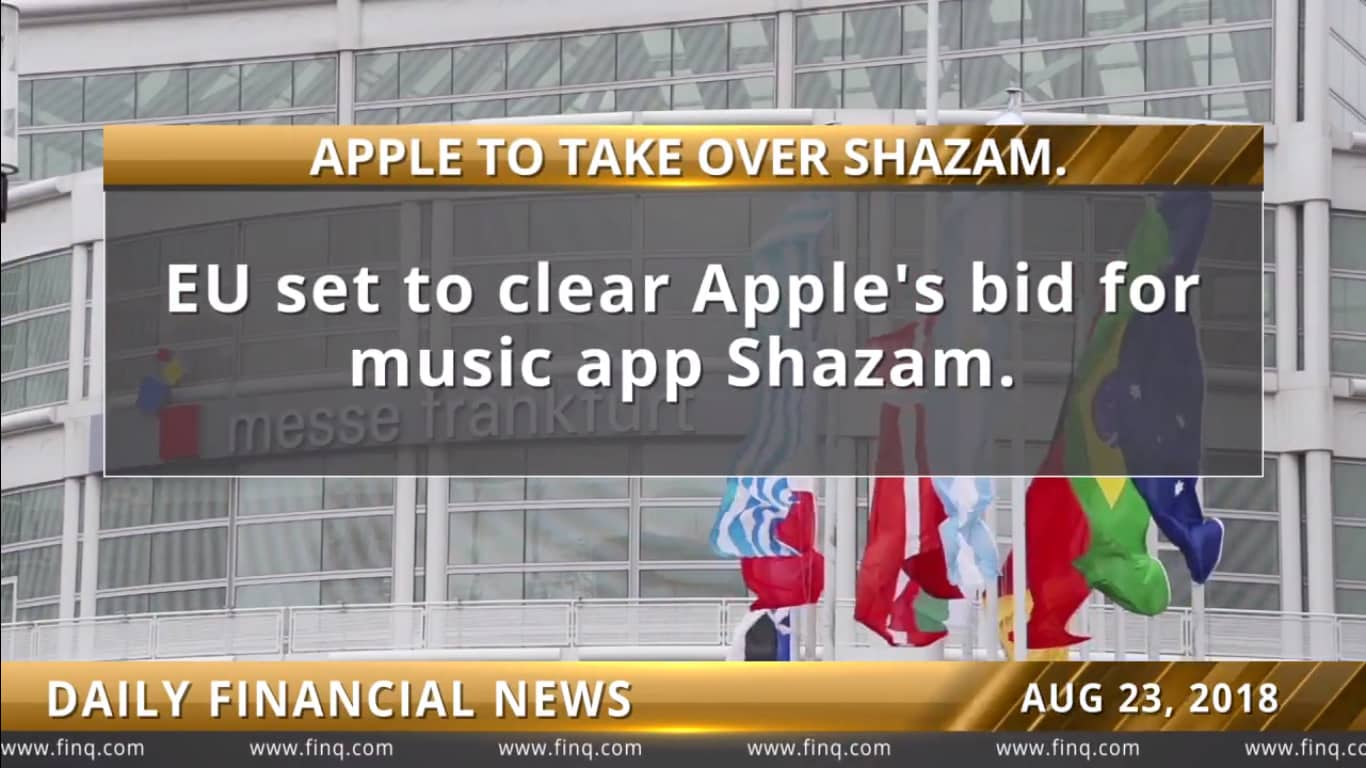 The official website of the broker lists a certain Dilna Investments Ltd as the payments and website operator behind the Finq brand.
Given all the jurisdictions where Finq.com does not operate, it would be safe to assume that the GCC is in fact one of its targets. That would also explain why JM Financial Brokerage Services provides payment services for Finq.com. JM is based in Kuwait and its activity is regulated by the Ministry of Commerce in the State of Kuwait. The registration number of operator is 355893.
Other targeted countries of the brokerage are South Africa, India and Southeast Asia.
The list of countries from where the broker does not accept traders is quite long. In addition to the countries/jurisdictions mentioned, Japan, Israel, Canada, Brazil, Australia, the Philippines, Turkey and Hong Kong are also on this list.
What is the main draw of the brokerage?
According to the official Finq.com website, the core values of the brokerage include regulatory transparency. In this regard, the activities of the broker are governed by the regulatory requirements of the FSA of Seychelles.
Another core value is apparently a consistent and professional approach to clients. In this regard, there is plenty of user feedback available out there.
Above and beyond these pretty slogans, the brokerage features a very reasonable minimum deposit requirement of $100, a more than decent range of tradable assets, a great suite of free analysis tools as well as bonuses and fast trade execution.
Finq.com Accounts
Like other Lead Capital Markets brokers, Finq.com offers 5 different account type options, beginning with the Micro Account and wrapping up with the Exclusive one.
The Micro Account is the one featuring the mentioned $100 minimum deposit requirement. Other than that however, it does not really have much going for it. It offers access to 24h customer service and the worst trading conditions of any Finq.com account type.
This translates to spreads starting from 3 pips on major currency pairs such as the EUR/USD.
The Silver Account makes quite a jump minimum deposit-wise, from the $100 featured by the Micro Account. If you want to open a Silver Account, you need to deposit at least $1,000.
In addition to what the Micro Account offers, the Silver one provides access to daily analysis and a dedicated account manager. Caution needs to be exercised in regards to these managers however. They do not always work in the best interest of the trader.
The trading conditions on the Silver account are better too: on pairs like the EUR/USD, spreads start from 1.9 pips.
The next step up account type-wise is the Gold Account. This one calls for a minimum deposit of $10,000.
For this rather substantial deposit, traders gain access to Trading Central and much better trading conditions than those featured by the Silver Account.
"Much better" means that spreads on major currency pairs start from 1.5 pips.
To gain access to the full suite of perks offered by Finq.com, one needs to open a Platinum Account.
This one is no longer what one would call "accessible". The minimum required deposit is $50,000. Interestingly, for that sort of money, the Platinum Account only offers premium customer support, in addition to what the Gold Account provides.
The trading conditions are not that much better either. Spreads on popular currency pairs start from 1.2 pips.
The Exclusive Account is at the very top of the account-type pops. Requiring a minimum deposit of $100,000, this one is a sort of VIP option. Needless to say, this account type is all-access and it features by far the best spreads. On major currency pairs, the spread starts from 1 pip.
Please note that these are the minimum spreads advertised by the broker. While technically, they are factual, it takes a $100k deposit to gain access to them.
There are no commissions charged on any of the above account types. The maximum available leverage on all these accounts is 1:200.
Finq.com Deposits and Withdrawals
The broker supports a decent number of deposit/withdrawal methods. WebMoney, Skrill, Wire Transfer and credit cards are all accepted.
The broker offers a generous bonus on deposits. The maximum size of this bonus can be $4,000.
Finq.com Market Coverage
The broker covers the usual selection of stocks, bonds, ETFs, commodities, indices and FX pairs. It does not support cryptocurrency trading in any form, not even through CFDs.
Platform & Tools
The Finq.com trading platform selection is centered on MT4.
WebTrader is the most readily accessible platform. It is obviously a no-download option, that will have traders looking at charts and pondering their angles within a couple of clicks.
The charting capabilities of WebTrader are impressive – to say the least. It supports several order types and its trade execution is superb. The compatibility of the platform is outstanding as well: it works with all major browsers, without a kink.
As mentioned, the centerpiece of the broker's trading platform offer is MT4. MT4 is available in a WebTrader format as well, in addition to its Windows- and Mac-based desktop variants.
MT4 hardly needs an introduction to traders with any kind of online experience. It is the gold standard of online trading and it is indeed the best in everything it does.
At Finq.com, MT4 supports some 5 asset classes, totaling more than 370 tradable assets.
The platform supports scores of time frames, as well as an impressive number of preinstalled technical indicators. Needless to say, traders can download MT4 directly from the website of the broker, for free.
MT4 is a fully customizable trading environment. Traders are free to create and to add custom technical indicators and even EAs, coupled with custom scripts. They can save their setups for later use. One-click trading is available through the platform, straight from the charts.
The AppTrade platforms are essentially WebTrader versions for Android and iOS-based devices.
As far as additional tools are concerned, the broker is rather stingy. All it offers in this regard is an economic calendar, as well as a couple of pages featuring information on weekly CFD rollovers and CFD expiration dates.
Of those, the calendar may provide some help with fundamental analysis. The rest is just common-sense information.
Asset Classes
Finq.com offers a more than decent selection of tradable assets. Needless to say, most of these are traded through CFDs - traders will obviously not be required to take possession of barrels of oil or even actual cryptocurrencies. Finq.com is NOT a  cryptocurrency exchange and you will not be able to purchase any bitcoin through it.
The Stocks section of the broker is probably the most populous one. The tradable stocks are listed by country, so finding your preferred one should be a cinch. There are literally hundreds of stocks available.
The FX section is host to scores of tradable currency pairs. From majors to minors and exotics, everything is covered here. The selection includes cryptocurrencies, with special weekly products for bitcoin, Bitcoin Cash, Dash, Ethereum, Litecoin and XRP.
There are quite a few commodities to trade as well. From the usual staples such as gold and oil, all the way to cotton, corn, palladium, rice and zinc, every trader will find something to his/her liking here.
The Indices section covers several global indices such as the DollarIndex, Europe50, China50 etc. Indices are attractive investment vehicles to those looking to bet on the performance of whole market sectors/geographic regions.
Bonds and ETFs offer further exposure to entire market segments, under advantageous trading conditions.
Commission & Fees
The base service offered by the broker is free in the sense that traders are not required to pay platform fees for instance.
The broker makes its money via the spread, as it does not charge commission on most of its trading products.
Spreads can vary and the broker reserves the right to widen them at its absolute discretion. Make sure you understand exactly what this entails for the asset you want to trade.
In addition to the spread, the broker will credit/debit fees on overnight rollovers as well. You may want to know that on Wednesdays, these rollover fees are tripled, in an apparent anticipation of the upcoming weekend.
Research & Education
According to the About page of the broker's website, Finq.com is committed to educating its users, with extra training provided on the use of the MT4 platform. That said, this intention has thus far failed to yield any palpable results. The broker does not seem keen on education.
As a matter of fact, other than a decent FAQ section on the mobile and desktop versions of WebTrader, it has made nothing available in this regard.
Customer Service
Live Chat is the handiest and most straightforward way to contact Finq.com support. If for some reason, you cannot use this support channel, the broker features an email address:  support@finq.com. The dealing desk can be contacted directly through phone. The number is: +35722008069.
The Finq.com support staff is knowledgeable and it is indeed focused on helping. It is reachable 6 days a week, 24 hours a day. Support is available from Saturday evening all the way to Friday afternoon.
Mobile Trading
The mobile apps offered by the broker are versions of its WebTrader platform. Two apps are available: for iOS and Android devices. Apparently, some 70% of the clients who use WebTrader, also make use of one of the mobile platforms.
The rating of the iOS platform is hardly relevant: it is currently rated 5/5  in the AppStore, but it only has one rating.
The Android app on the other hand has been rated more than 470 times and it boasts a score of 4 out of 5 stars.
Conclusion
Finq.com may not possess the best reputation and its regulatory background leaves room for improvement too. It does however offer a good selection of tradable assets, account types and trading platforms.
Its trading conditions could be a tad better as well. The relatively wide spreads are compensated by the fact that the broker does not charge commissions in any shape or form.
Comments on Finq