Macroeconomic/ geopolitical developments
Concerns that the Omicron strain of COVID-19 could contribute to supply chain disruptions and weigh on global economic growth have resurfaced over the past week.
This has been driven by

global medical institutions warnings of the more contagious aspect of Omicron

the surging numbers of cases in many countries (for example the UK)

worries above the efficacy of vaccines

new restrictions being introduced globally

The Federal Open Market Committee (FOMC) statement on Wednesday saw a more hawkish Fed, much of which was already discounted by the market.
As expected, the Fed have accelerated the tapering of bond purchases and signalled interest rates hikes in 2022.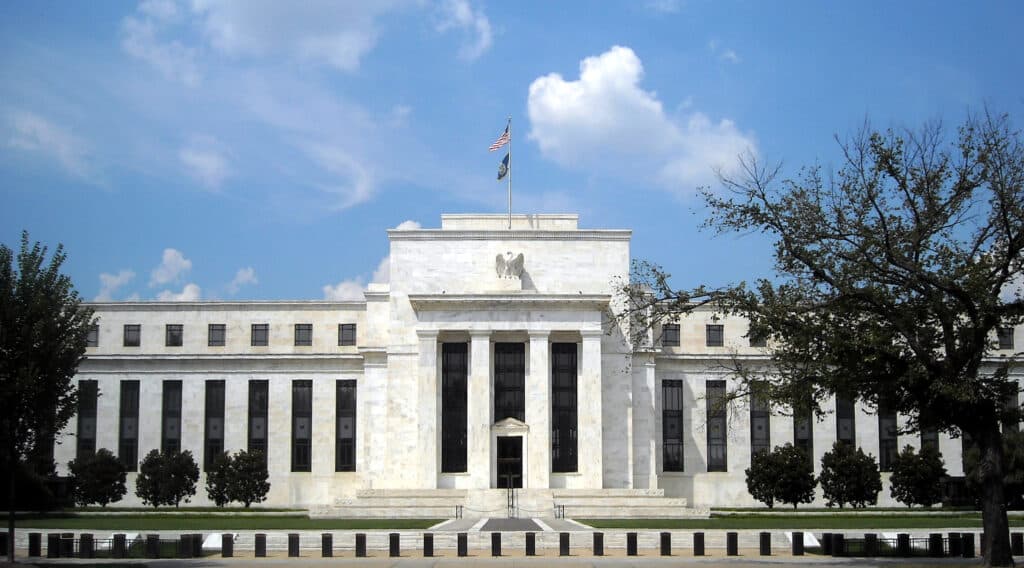 On Thursday, the Bank of England (BoE) raised interest rates after high inflation data, which had not been anticipated by the market. 
Global financial market developments
Global stock averages were lower last week, led by the US indices and in particular the tech sector, after initial gains in the wake of the Fed decision.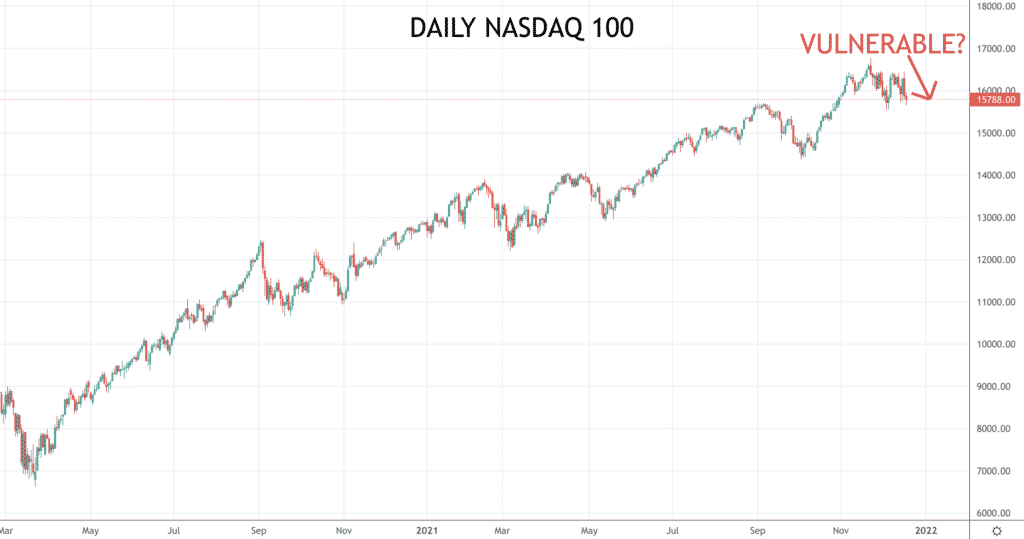 Despite the hawkish Fed shift, US yields tracked lower
An erratic, but sideways week for Forex markets, with the US Dollar still strong within G3.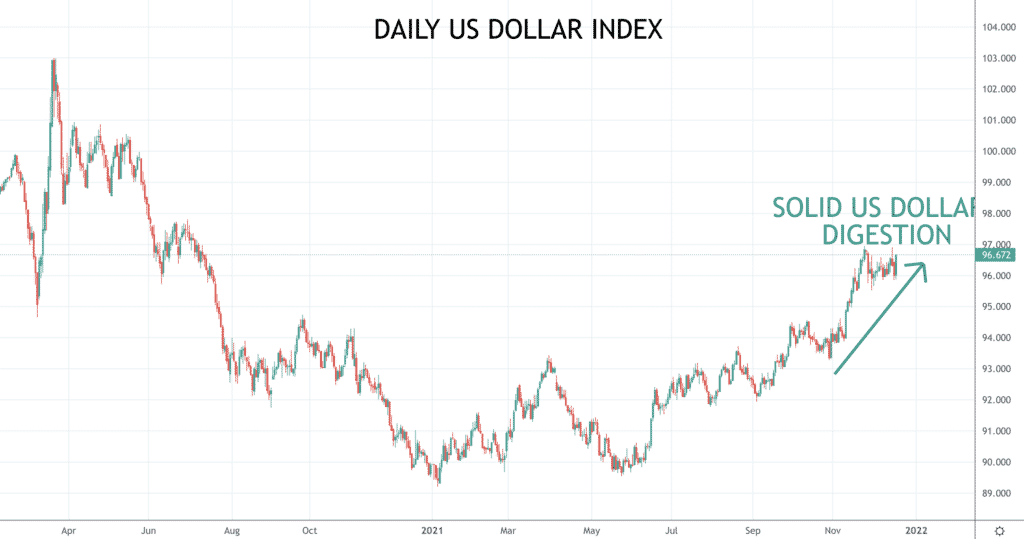 The Pound stay weak, with GBPUSD vulnerable, despite the BoE interest rate hike.
Gold shifted to a more positive tone.
Oil marked time after the prior strong rebound.
Copper bounced, but from a new multi-week low, retaining a negative tone within a broader range.
Key this week
Geopolitical focus: Still watching for more details of the Omicron strain of COVID-19.
Central Bank Watch: A quiet week for Central Bank activity with the RBA and BoJ Meeting Minutes on Tuesday and Wednesday respectively.
Macroeconomic data: A quiet week for data, European markets are closed on Friday with a half day in the UK and US.
| | |
| --- | --- |
| Date | Key Macroeconomic Events |
| 20/12/21 | Nothing of note |
| 21/12/21 | RBA Meeting Minutes; Canada Retail Sales |
| 22/12/21 | BoJ Meeting Minutes; UK GDP; US GDP and PCE |
| 23/12/21 | US Durable Goods |
| 24/12/21 | European Holidays, markets closed, UK and US markets half day |